Civil-Military Coordination (CIMIC) provides the interface between the military component and the political, humanitarian development, human rights and rule of law dimensions of complex peace operations. Such coordination is crucial if a complex peace operation is to have a holistic of system-wide impact on the conflict system it is attempting to transform. CIMIC Officers are trained to understand humanitarian principles and practices so that they can facilitate the coordination of the military-humanitarian interface, and ensure that any military support offered is complementary to the humanitarian agenda.
UN and African CIMIC Officers who have not had an opportunity to attend a CIMIC course prior to deployment will find this handbook particularly useful as a self-study guide.It will also be of interest to those interested in learning more about civil-military coordination in UN and African peace operations.
This handbook was developed under the auspices of the Finnish-funded African Civil-Military Coordination (ACMC) programme. The ACMC programme was hosted by the African Centre for the Constructive Resolution of Disputes (ACCORD), and CIMIC courses were conducted on a sub-regional basis by the Kofi Annan International Peacekeeping raining Centre (KAIPTC) in West Africa, the Peace Support Training Centre (PSTC) in East Africa, and the South African National War College (SANWC), the SADC Regional Peacekeeping Training Centre (SADC-RPTC) and ACCORD in Southern Africa. Over a period of three years, from 2004 to 2006, the ACMC programme conducted seven regional CIMIC courses: a French course at the Peacekeeping School in Mali (EMP) a course for female peacekeepers and in-mission courses in Ethiopia and Eritrea (UNMEE), the Democratic Republic of Congo (MONUC) and Sudan (AMIS and UNMIS).
Several organisations contributed to the development of this handbook including, among others, UN DPKO, UN OCHA, UN OIOS, UNHCR, AMIS, MUNOC, ONUB, UNAMSIL, UNMEE, UNMIL and UNMIS.
About Instructor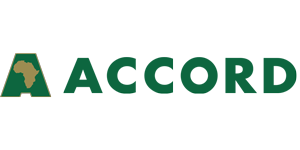 Login
Accessing this course requires a login. Please enter your credentials below!