Our Work | Knowledge Production
Knowledge Production
The Knowledge Production Department (KPD) undertakes research, produces the ACCORD publications, manages the organisation's resource centre and carries out skills- and knowledge-based capacity building activities for staff.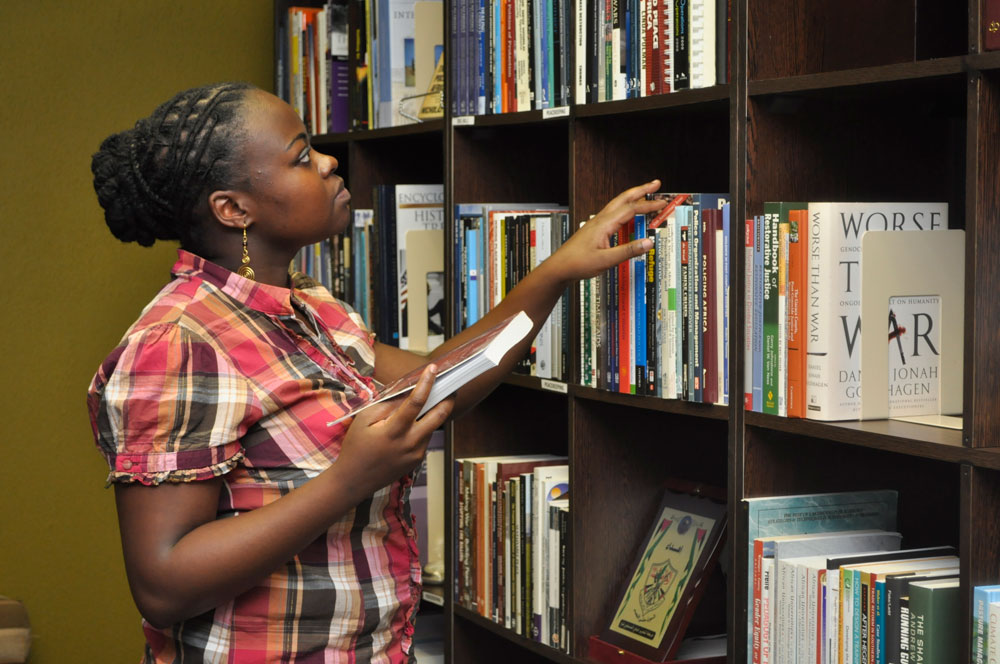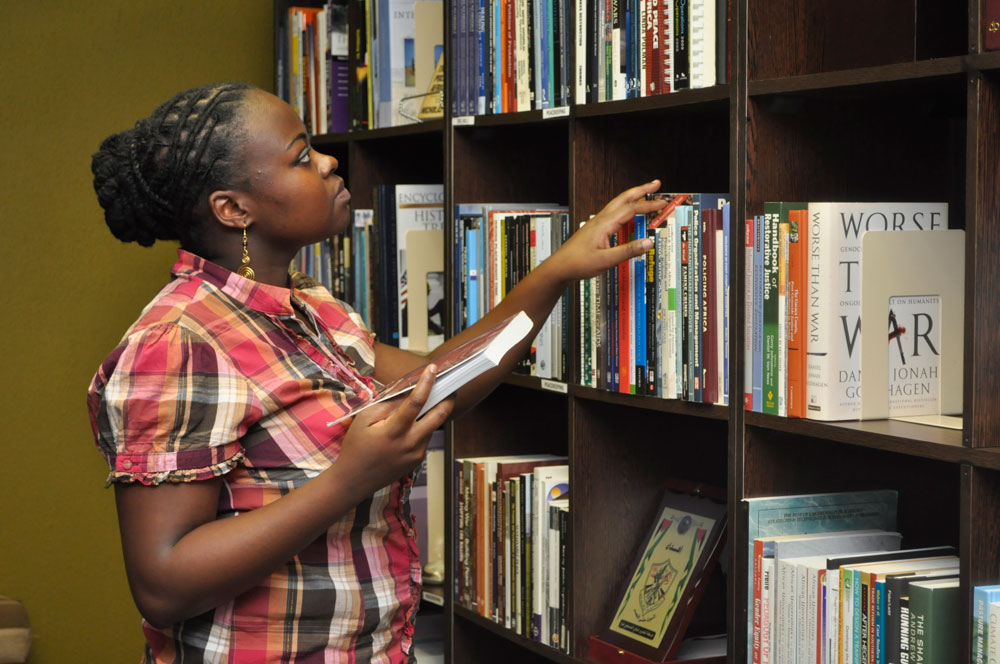 Through cooperation with a range of stakeholders across policy, practice and research, KPD aims to:
Produce experience-based, academically rigorous knowledge that is relevant to conflict management practitioners, governments, civil society and organisations.
Contribute to, and support the work of researchers and practitioners – specifically in post-conflict settings.
Involve policymakers in international, regional and national institutions in peacebuilding at a practical level.
Inform theoretical and conceptual perspectives in collaboration with our academic partners in Africa and beyond.
Strengthen ACCORD's capacity building and training programmes for African peacemakers and peacekeepers.
Introduce ideas and insights relating to a range of issues in the peace and conflict, and conflict resolution fields.
Provide a learning platform for the exchange of knowledge, practical and academic research in order to build research capacity, enhance interventions and contribute to policy development.
Research
The Knowledge Production Department's (KPD) research agenda typically focuses on conflict-related policy concerns and peace-oriented issues that can contribute to the intervention and training programmes undertaken by ACCORD and other implementing organisations working in the area of peace and conflict. KPD's research agenda, which is updated annually, is currently focused on the following thematic areas:
preventive action and peacebuilding
institutions and processes of peacemaking in Africa
the gender dimension in conflict and post-conflict societies
conflict tracking, monitoring and analysis
Recognising that academic debates and interventions are often insufficiently supported by findings from the field, ACCORD's research agenda is developed in such a way that it ensures synergies between the work of KPD and the implementing units in ACCORD's Interventions Department: the Peacemaking, Peacekeeping and Peacebuilding units. Research activities also contribute to efforts to close the gap between theory and practice in conflict prevention, management and resolution in Africa, as well as adding to the body of knowledge about challenges to and opportunities for sustainable peace on the continent.
Capacity Building
The Knowledge Production Department (KPD) facilitates regular capacity building initiatives for members of staff. Activities are aimed at supporting staff development in various institution- and self-identified areas. Capacity building refers to in-house activities aimed at enhancing employees' skills and strengthening their knowledge and capabilities in order to support personal development and individuals' capacity to effectively contribute to the achievement of the institution's goals and objectives.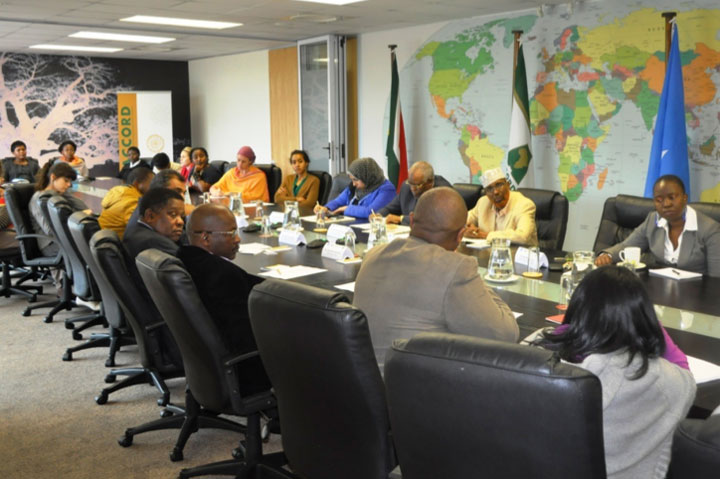 KPD-hosted capacity building initiatives include internal staff seminars on topical peace and conflict issues; research presentations and discussions; and research and writing workshops. The department also supports staff participation in relevant conferences, trainings and meetings.
Capacity building is also achieved through the recruitment and appointment of Research Interns and Junior and Senior Research Fellows, and supporting these individuals to develop their research and writing skills, as they contribute to and enhance the institution's research capacity and outputs.