On the 4-5 September 2019, ACCORD participated in the inaugural Kofi Annan Peace & Security Forum (KAPSforum) hosted by the Kofi Annan International Peacekeeping & Training Centre (KAIPTC). The Forum was supported by the Government of Ghana, Germany through GIZ and the Government of Norway with the theme, "Peace Operations in the Context of Violent Extremism in Africa." The KAIPTC aims to create parallels with existing Forums such as Tana High Level Forum, managed by the Institute for Peace & Security Studies (IPSS) at the Addis Ababa University and the Dakar International Forum on Peace & Security in Africa.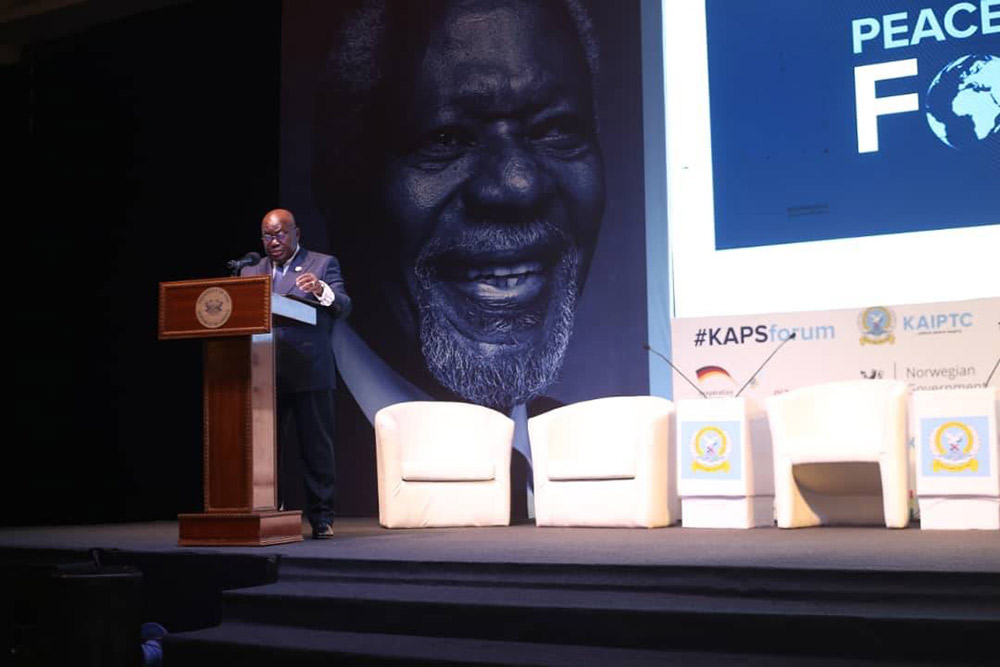 The event was opened by H.E. Nana Addo Dankwa Akufo-Addo, President of the Republic of Ghana and in attendance were several former presidents from countries such as Central African Republic, Sierra Leone, Liberia, Somalia and Burundi as well as Ambassadors from Germany and Norway amongst other 150 guests drawn from academics, practitioners and media. The guest of honour was the late Kofi Annan's wife, Anna Marie Annan. The opening ceremony also included the turning of soil at KAIPTC and a commitment by the Kofi Annan Foundation to establish both a Museum and Library at the Centre in remembrance of his legacy.
ACCORD presented during the second day in the session dealing with Peacebuilding & Stabilization in Societies affected by violent extremism. Key conclusions that emerged from the intense and active debates of the Forum highlighted that violent extremism prevalent in Africa has taken advantage of, and further weakened, fragile and weak states. The response to violent extremism needed to move away from being exclusively military but to place greater emphasis on community participation, service delivery and investment in infrastructure and development. Policy makers and experts further concluded that the rising violence has shown the serious flaws and limitations of UN Peacekeeping as provided in Chapters V to VIII. Consequently, doctrine and mandates that guide intervention and peacekeeping must change. It was also noted that violent extremism respects no national borders resulting in the importance of the provisions of UN Chapter VIII. Furthermore, the discussions reflected on the sensitivity of sharing intelligence between regional states as an important aspect towards combating political violence and extremism. Finally, there was a strong argument towards prevention and social investment as important intervention platforms.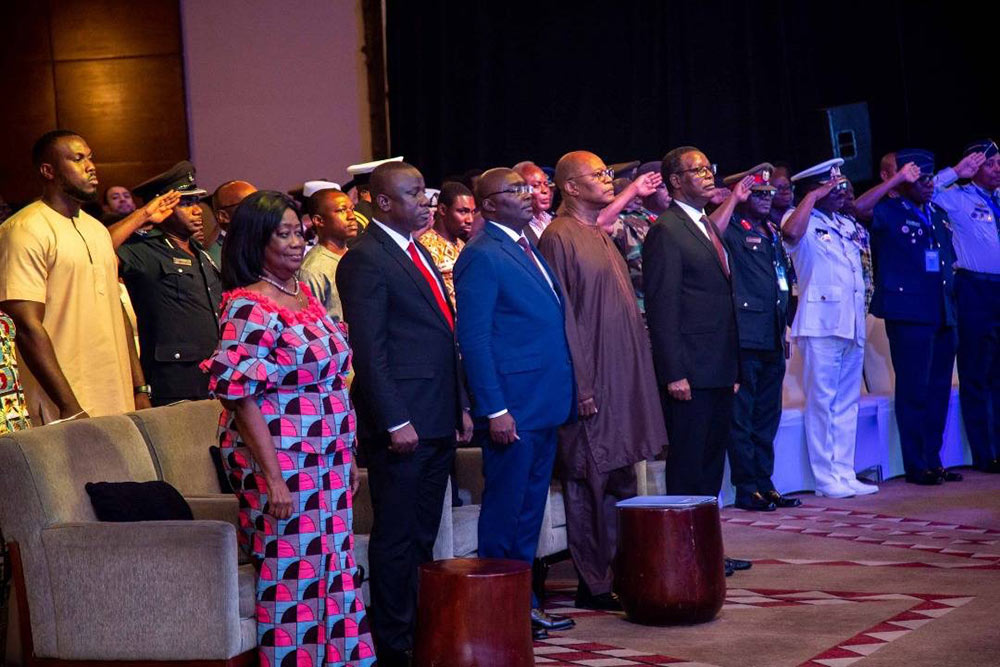 The end of event ceremony was presided over by the Vice President, H.E Mahamudu Bawumia, accompanied by the Minister of Defence, Hon. Mark Owen Woyongo, demonstrating the commitment to KAPSforum by the Government of Ghana.