ACCORD recently partnered with the Inter-Governmental Authority on Development (IGAD) to provide training aimed at empowering women mediators from Sudan and South Sudan. A total of 20 Sudanese and South Sudanese women participated in the five-day training, which focused on ensuring the inclusion of women in peace processes for IGAD taskforces.
The training, sponsored by the IGAD Mediation Support Unit (MSU) and delivered by ACCORD, was held in Nairobi, Kenya from 25 to 29 August 2014. The training content included information on defining and understanding conflict, mediation, and gender and mediation.
The event offered a valuable opportunity for Sudanese and South Sudanese women to network, share experiences, and find opportunities to discuss potential solutions to the challenges of gender inclusion in peace processes.
The training, which built-in the screening of documentaries and interviews, was well received by all participants, who committed to working collectively in the future towards changing male-dominated peace processes into more gender-balanced environments.
By responding to IGAD MSU's request for this training, ACCORD aimed to contribute to its goal of empowering women, and to encourage competent women to find opportunities to be included and engage in meaningful peace processes in the regions they live in. At the same time, cooperation with IGAD MSU has proven to be important for enhancing women's skills and their understanding of the various structures and strategies they can access and employ to develop a culture of peace, and ultimately achieve socio-economic stability in their region.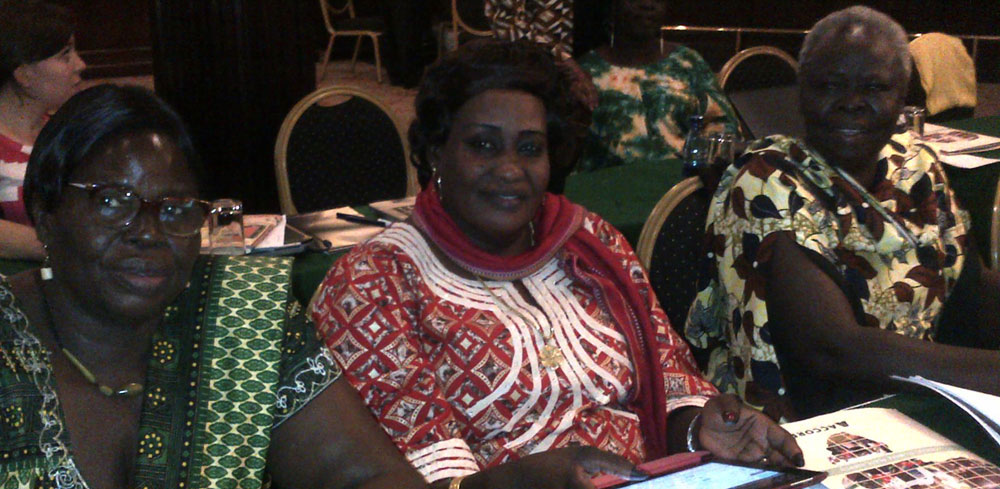 The training also reflects ACCORD's commitment to complying with the regulations of United Nations Security Council Resolution 1325, which strives to ensure heightened inclusion of women in the peace and policy-formulation processes.
ACCORD remains committed to and welcomes further engagement with IGAD, and other like-minded institutions, for the promotion of women's participation in mediation and peace processes.