The Academy of Science of South Africa (ASSAf), in collaboration with the Department of Science and Innovation (DSI) and the South African Young Academy of Science (SAYAS), hosted the Annual Young Scientists' Conference from 28 to 29 October 2019 in Gauteng, South Africa at Future Africa, University of Pretoria. The conference, titled "Migration, Displacement and Mobility in Africa: Complex Issues in Current Times" aligns with the theme of the African Union for 2019 "Refugees, Returnees and Internally Displaced Persons: Towards Durable Solutions to Forced Displacement in Africa".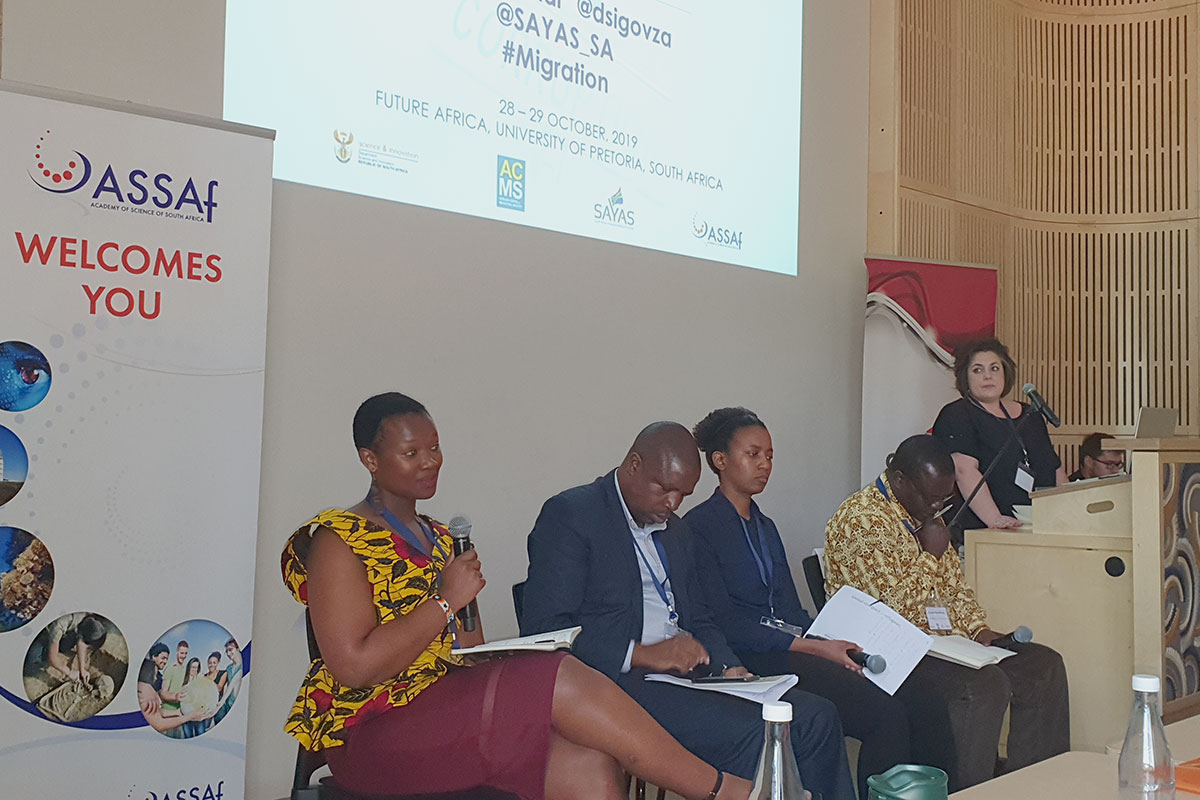 This annual conference brings together young scientists based in South Africa and provides them with a platform to share their research results, to network and gain exposure to opportunities, placing particular emphasis on communicating scientific results. This year, the conference focused on scientific exchange among senior and young scientists in interrogating some of the critical challenges facing migrants today – and ways to address them.
ACCORD's Youth Cluster was represented by Ms. Sibusisiwe Nkosi who presented on the drivers of youth migration and the impact of migration on young people, as a panel member in a 75-minute High-Level Roundtable discussion. The discussion focused on unpacking complex issues in understanding the new humanitarian order, and re-thinking and re-shaping appropriate humanitarian responses in order to provide critical insight and present a way forward to appropriately respond to migration movements across the continent.