ACCORD had the pleasure of attending the Dag Hammarskjöld Foundation (DHF), together with key partners, for a solemn commemoration for Dag Hammarskjöld in Ndola and Lusaka, Zambia, on 17-19 September.
ACCORD was invited to the events and Priyal Singh, a Researcher in the Knowledge Production Department (KPD), attended as ACCORD's representative and speaker during two seminars in Ndola and Lusaka, which were held on the margins of the official ceremony.
The 18th of September 2016 marked the 55th commemoration of the day in which the former United Nations Secretary-General lost his life in a plane crash on the outskirts of Ndola – whilst endeavouring to bring peace to the Democratic Republic of the Congo.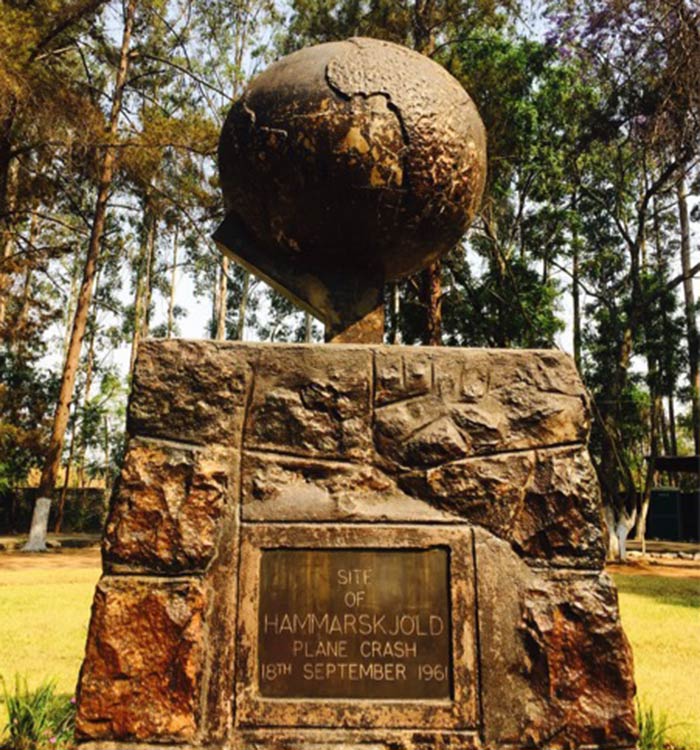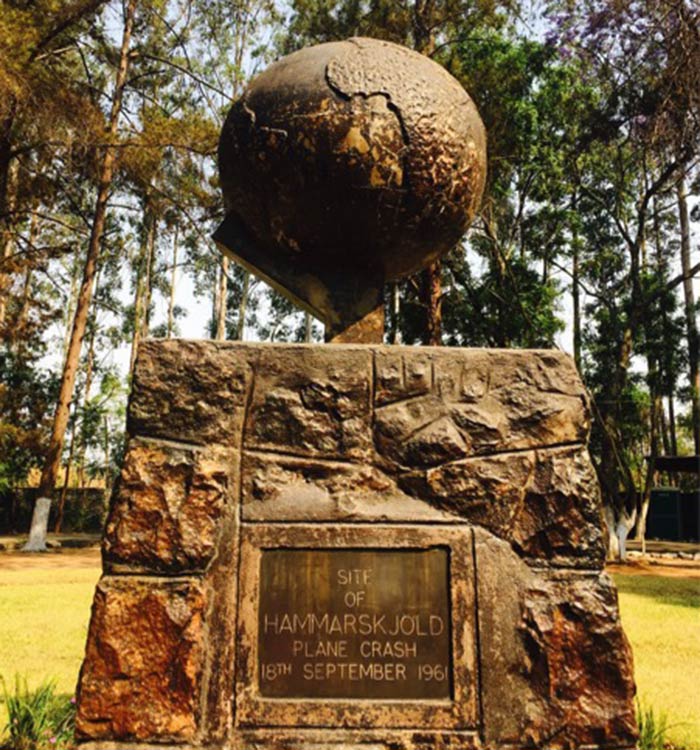 The commemoration programme was held over three days by the DHF, which began with a seminar on the 17th of September at the Copperbelt University in Kitwe, entitled "Sustaining Peace in Africa – New Perspectives". The event highlighted the critical issues of peacebuilding and inclusivity and was followed by discussions on the role of international support for sustaining peace, as well as options for institutional partnerships.
The official Commemoration took place on the 18th of September at the Dag Hammarskjold Memorial Crash site, where the keynote speech focused on Hammarskjöld's ethics, values, and legacy in relation to many contemporary international peace and security challenges.
The programme concluded in Lusaka where a seminar on international and regional support to peacebuilding efforts today was organised by the Swedish Embassy, entitled "Sustaining peace in Africa – Regional Reflections".
The focus of the seminars was the current discourse on international support to peacebuilding efforts today, including the imperative of inclusivity and local ownership in building and sustaining peace. This initiative was part of the Foundation's programme on promoting Hammarskjöld's legacy as well as its ongoing collaboration with UN partners on revitalising the UN's efforts in sustaining peace.
Mr Singh also took with him his recently published Policy and Practice Brief entitled "Post-Reviews: A Fractured Way Forward for a Global Peace and Security Agenda", which he presented at the seminars.