ACCORD attends 20th Association of African Universities Conference of Rectors, Vice Chancellors and Presidents of Universities hosted by Al-Azhr University.
From 8 to 11 July, ACCORD attended the Conference of Rectors, Vice Chancellors and Presidents of African Universities organised as the Association of African Universities (AAU), a structure established in 1963 in Khartoum, Sudan in parallel with the setting up of the Organisation of African Unity (OAU) now the African Union (AU). The theme for this year was: The Role of Higher Education Institutions in Promoting Continental Education Strategy for Africa (CESA). This also guided the ongoing 10 Year CESA 2015-2024 Strategy.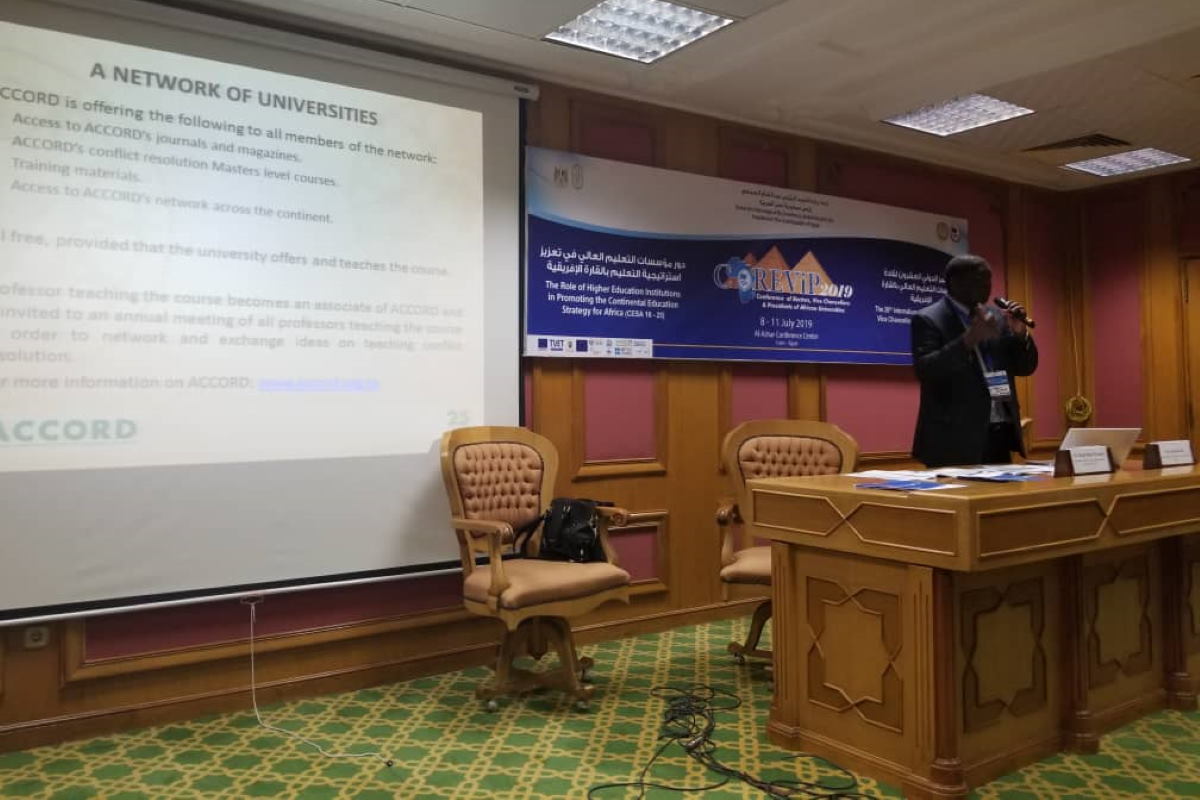 For ACCORD, it was important to begin contributing to the sub-thematic concerned with Promoting Peace Education and Conflict Resolution at All levels of Education and for All Ages. In his presentation, Professor Martin R. Rupiya, focused on raising awareness of the work that ACCORD is currently undertaking on the continent towards Conflict Prevention, Mediation, Mitigation, Negotiations & Resolution. Prof Rupiya further used the platform to share new information on ACCORD's new initiatives. These included the training university students on the Student Representative Councils (SRC's) as well as developing a standard Curriculum for a Masters Course in Conflict Resolution to be offered in the various universities on the continent as part of CESA.