The Intergovernmental Authority on Development (IGAD) jointly with ACCORD hosted the Regional Policy Consultative Workshop on the Status of the Implementation of the United Nations Security Council Resolutions (UNSCR) 1325 in the IGAD Region in Kampala, Uganda, from 7-8 December 2017.
The workshop aimed at assessing the status and progress of IGAD Member States in implementing National Action Plans on UNSCR 1325 and related Resolutions; creating a platform for experience sharing amongst Member State representatives; and discussing the level of women's participation in peace processes in the IGAD region. Representatives from governments, academia and civil society organizations also explored opportunities for a collaborative approach to inclusion of capacities of women in the peace and security architectures of their countries. The participants also identified and discussed cross-cutting achievements and challenges to women's inclusion in peace processes in the region.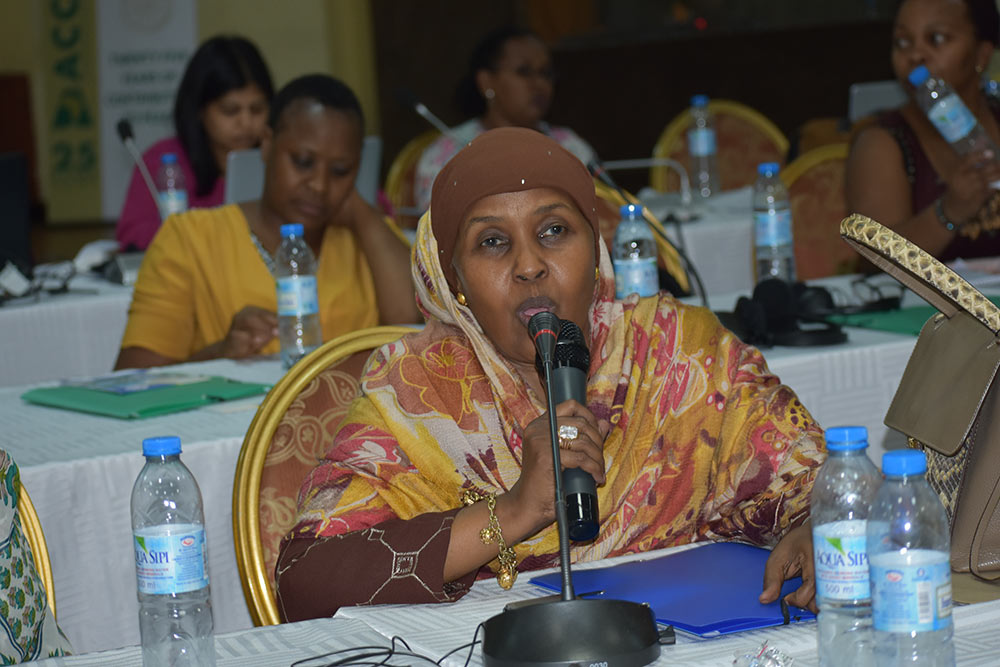 Further, representatives were given the opportunity to present recommendations on interventions to further strengthen the capacity of women in the region. These recommendations include, but are not limited to: the sharing of best practices and experiences across Member States; the need for women special envoys; consistent capacity building of women on mediation, dialogue, negotiation and other thematic areas in peace processes; awareness raising of UNSCR 1325 at the local level; engaging the media on gender sensitivity in peace processes; strategic and consistent funding on women's participation in peace processes; coordination and coherence amongst different actors working on the implementation of UNSCR 1325 and related resolutions within the Member States, between Member States and between Member States and IGAD; and the need for a structured mentorship programme on mediation for young women and for those women with limited experience on peace processes.
As conflict dynamics evolve across the region, the full realization of women's inclusion as well as the incorporation of women's concerns during peace processes like peacemaking, peacebuilding and peacekeeping is a necessity to building sustainable peace in the region. UNSC Resolutions and continental commitments on women, peace and security remain relevant and urgent for all the countries in the region and has been reinforced by IGAD's commitment to furthering this agenda in the region. ACCORD therefore continues its support to IGAD in empowering women to effectively engage and participate in peace processes in the IGAD region.