ACCORD hosted Professors Ajay Dubey and Aparajita Biswas from India on Wednesday 15 July 2010, as part of ACCORD's commemoration of 150 years of Indian settlers in KwaZulu Natal. The academics are in South Africa is to look into the contribution of the Indian Diaspora to the development of South Africa over the last 150 years.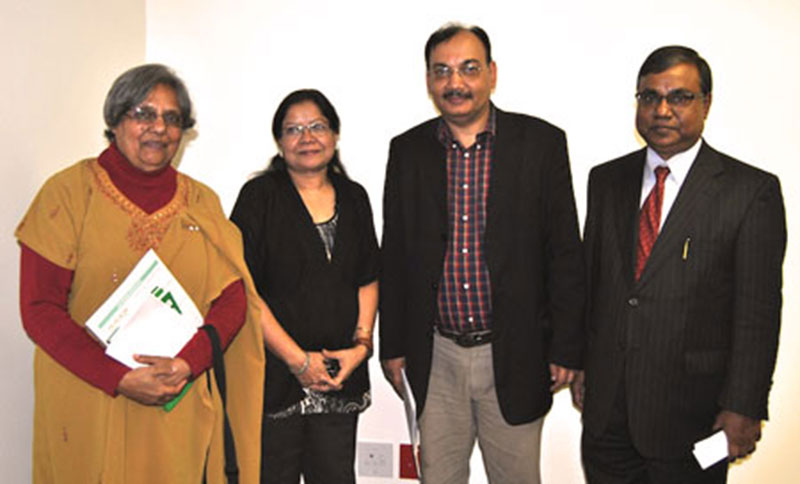 Professor Ajay Dubey presented on "The Role of the Indian Diaspora in East Africa and Mauritius" to members of the 1860 Indian Settlers' Group including such guests as Dr Dilly Naidoo and Mr Swami Gounden. Professor Dubey's research was then put up for debate in an open floor discussion chaired by Ela Gandhi. The group was most concerned about the economic investment to India by the South African Indian Diaspora and the apparent growing apathy of South African Indians to integration initiatives in the community. Also of high concern was questions posed about the youth of South Africa and how to increase youth involvement in humanitarian campaigns.
The Indian Consulate General, Mr Anil Sharan, congratulated Professor Dubey on an excellent presentation and floor discussion.
Prof Dubey has done extensive work on the Indian Diaspora in East Africa and Mauritius. He is the President of the Organisation for Diaspora Initiatives and Director of Francophone African Studies at Jawaharlal Nehru University. The Indian Professors were taken on a tour of ACCORD's refurbished offices and were most impressed by the facilities and the work of our institution.