ACCORD's Burundi Intervention organised two basic conflict management trainings for the media in Burundi from 28-30 November, and 3-5 December 2007. The trainings took place at the Sun Safari Club Hotel in Bujumbura, Burundi and were facilitated by Jerome Sachane, Deputy Director of ACCORD and Adelin Hatungimana, Senior Programme Officer at the Burundi Office.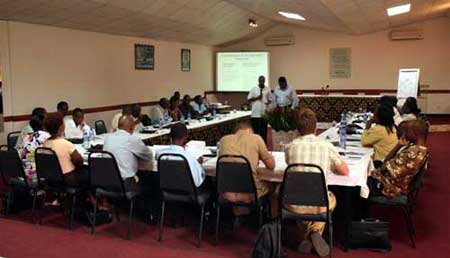 The trainings were officially opened by Mrs. Vibeke Soegaard, Chief of Mission/Councillor of the Office of the Royal Norwegian Embassy in Burundi.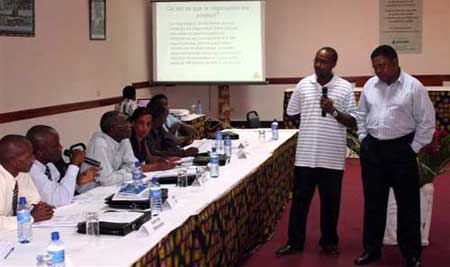 The trainings aimed to impart conflict management skills such as conflict analysis, communication and negotiation that will hopefully assist Burundian media to report on the dynamics of the post-conflict reconstruction phase that the country presently undergoes.
ACCORD has previously organised trainings for the media in Burundi and based on the feedback received during these trainings it decided to organise the aforementioned trainings for a new group of journalists, editors and reporters.