One of the key aspects and priority of the ASC for 2017 is ensuring that the rosters are populated up to the recommended numbers of 300 per region. The African Union Commission (AUC) Peace Support Operations Division (PSOD), supported by Deutsche Gesellschaft für Internationale Zusammenarbeit GmbH (GIZ)and the African Centre for the Constructive Resolution of Disputes Training for Peace Programme (ACCORD) organized the annual ASC coordination meeting. The aim of the meeting was to enhance coordination between the AUC, The Regional Economic Communities / Regional Mechanisms (RECs/RMs) and the Training Centers of Excellence/ Training Institutions (TCEs/TIs) to enable them to achieve the goal of populating the regional rosters to the recommended numbers in the shortest time possible. The meeting further provided a platform for each of the stakeholders to discuss and share their best practices, provide an update of their rostering activities thus far and to discuss their 2017 work-plans and priorities.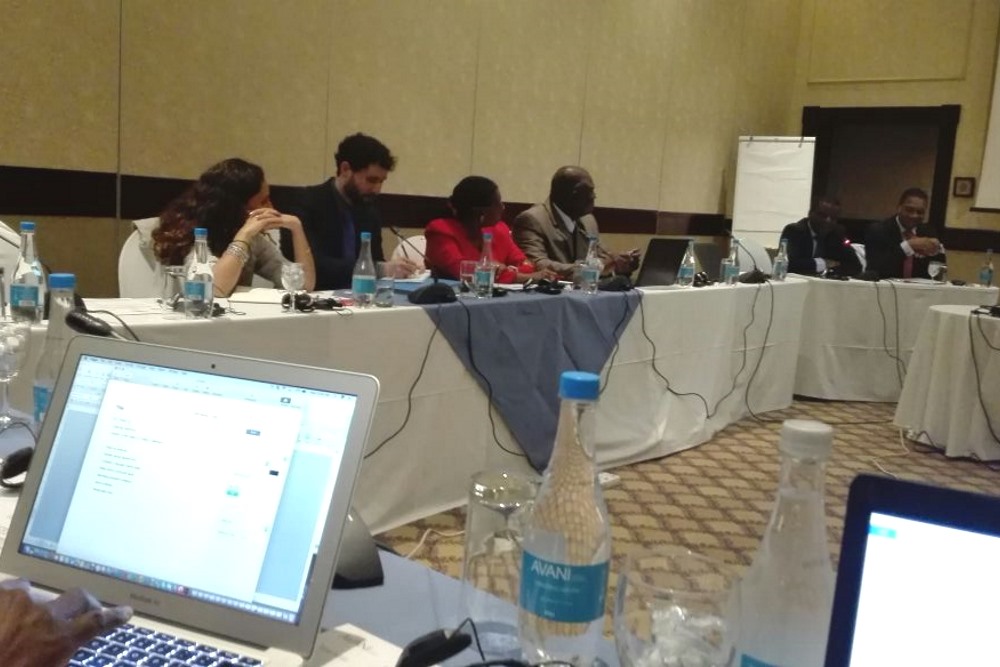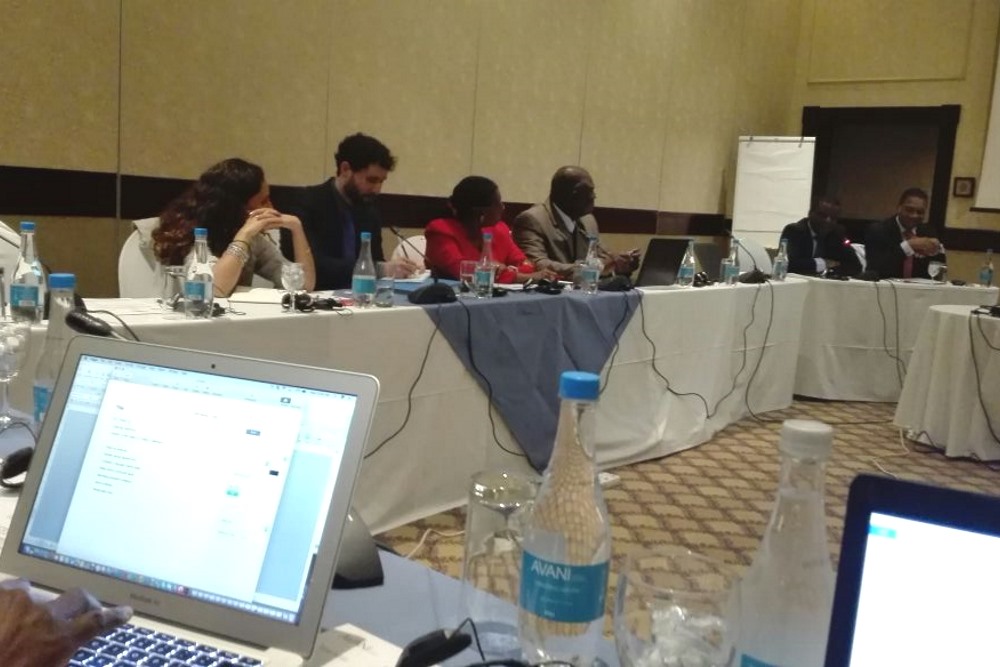 About 20 representatives from the AUC PSOD's rostering and Capacity Development Unit, the Southern African Development Community (SADC), the Economic Community of West African States (ECOWAS), the Eastern Africa Standby Force Coordination Mechanism (EASFCOM) and the Economic Community of Central African States (ECCAS) participated in the meeting. Each REC/RM was represented by the Rostering and Human Resource Officers. Representatives from the SADC Regional Peacekeeping Training Centre (SADC RPTC), the Kofi Anan International Peacekeeping Training Centre (KAIPTC), the International Peace Support Training Centre (IPSTC), the Cairo Centre for Training on Conflict Resolution and Peacekeeping in Africa (CCCPA) and the AU traditional partners; GIZ, Centre for International Peace Operations (ZIF) and ACCORD/TfP including the TfP Secretariat attended the meeting.
The meeting generally agreed on how to increase the numbers of rostered experts in the regional rosters in order to ensure predictability for the AU's rapid civilian deployments into missions. All training providers and supporting partners agreed to work together in partnership with the AU PSOD to address the identified concerns and achieve the ASC objectives
ACCORD/TfP's involvement in these activities is in response to the AU objective of working with partners to enhance the skills and capacities of the African Standby Force to respond to threats to peace and security on the African continent.
The Training for Peace Programme at ACCORD is an initiative funded by the Norwegian Ministry of Foreign Affairs.