On 13 October 2017, the African Centre for the Constructive Resolution of Disputes (ACCORD), in partnership with the Durban University of Technology (DUT) and the International Centre of Nonviolence (ICON), hosted the awards ceremony for the 2017 Innovative Leadership Programme at the Durban University of Technology, Steve Biko Campus.
The awards ceremony marked an end to the 2017 programme by presenting certificates of the achievement to 40 students from different departments in DUT, the University of KwaZulu-Natal's (UKZN) Edgewood Campus and outside. The certificates were awarded to all the students who completed the 2017 programme which included a portfolio of work that involved workshop participation, readings on leadership and active participation in a project.
The programme isin its 5th year of running and is open to students from the various institutions of higher learning in Durban, South Africa. It is aimed at responding to the increasing challenges that young citizens encounter, on campus and elsewhere. In an effort to contribute towards eliminating and responding towards social challenges, the programme is implemented to impart knowledge and skills, particularly for young people to encourage sustainable development. The program aims to nurture and instil a spirit of service. In so doing, the Initiative emphasizes dialogue across youth in various contexts in terms of gender, race, age, and nationality.
The students were awarded their certificates by the guest of honour, Professor Sibusiso Moyo who is the Acting Deputy Vice-Chancellor, Research, Innovation and Engagement at DUT. She congratulated the students and also highlighted that as an institution they can see the difference which has been made by the programme in the calibre of student produced by the programme. The professor encouraged to keep on the good work and continue to excel in everything they do. Prof Moyo's speech can be accessed here.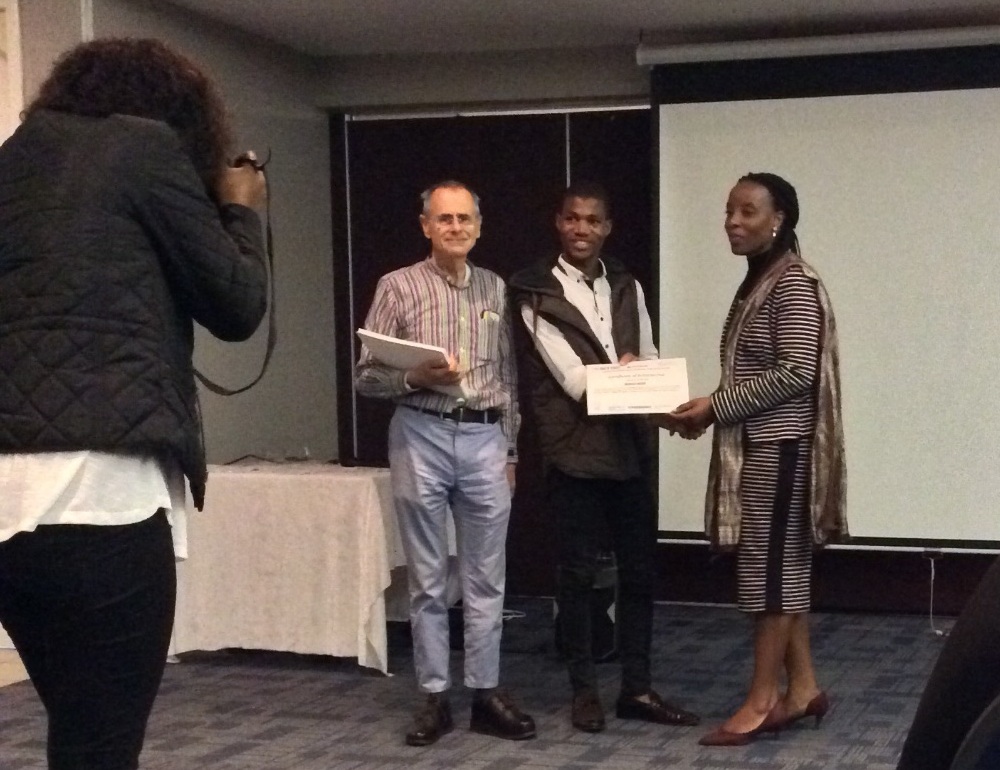 ACCORD was represented by Miss Sibusisiwe Nkosi, Programme Officer: Peacekeeping Unit and Miss Nonjabulo Mazibuko, Research Intern: Operations.