In this week's Monitor, we feature reflections by Dr. Bam on some of the current and future implications of COVID-19 measures on electoral processes in Africa.
We also look at how African countries are adapting to the new COVID-19 reality, three months in since COVID-19 was declared a pandemic. Although the number of infections is still increasing, most African countries have started to ease the strict lockdown measures they initially adopted. As Marisha Ramdeen notes in her contribution, countries are trying to find a more optimal balance between stimulating the economy, opening up the informal economy that so many people depend on and also still being mindful in limiting the spread of the virus.
Richard Kamidza sheds light on another aspect of the economic downturn: how the closure of borders has affected the movement of goods in eastern and southern Africa. The number of COVID-19 infections and deaths in Africa appears to be lower than elsewhere in the world, for reasons that remain unclear. Knox Chitiyo, Martin Rupiya and Pamela Wadi warn that the resilience Africa has shown thus far should not lead to complacency.
Lastly, we turn to the Cabo Delgado province of Mozambique. Hermenegildo Mulhovo and Osman Cossing explain how the insurgency in the north is impacting on the country's efforts to stem the spread of the disease. 
AMOS GUMULIRA/AFP via Getty Images
Trust between citizens & institutions
COVID-19; An opportunity to reflect on approaches to and the conducting of elections in Africa – Brigalia Bam
There are more than twenty countries scheduled to hold elections in Africa in 2020. This raises complex and difficult questions such as do we encourage countries to proceed with elections at the risk of increasing the spread of COVID-19, or do we ask countries to postpone elections at the risk of creating potential unintended constitutional and/or political tensions. 
Generally, electoral processes are already an involved endeavor! Electoral processes include campaigns by a multitude of political parties, the registration of voters and the preparation of voter's rolls, civic and voter education, as well as mass gatherings in the form of political party rallies. All of these election processes have been affected by the spread of COVID-19 on the continent and the measures implemented to contain the spread of the virus.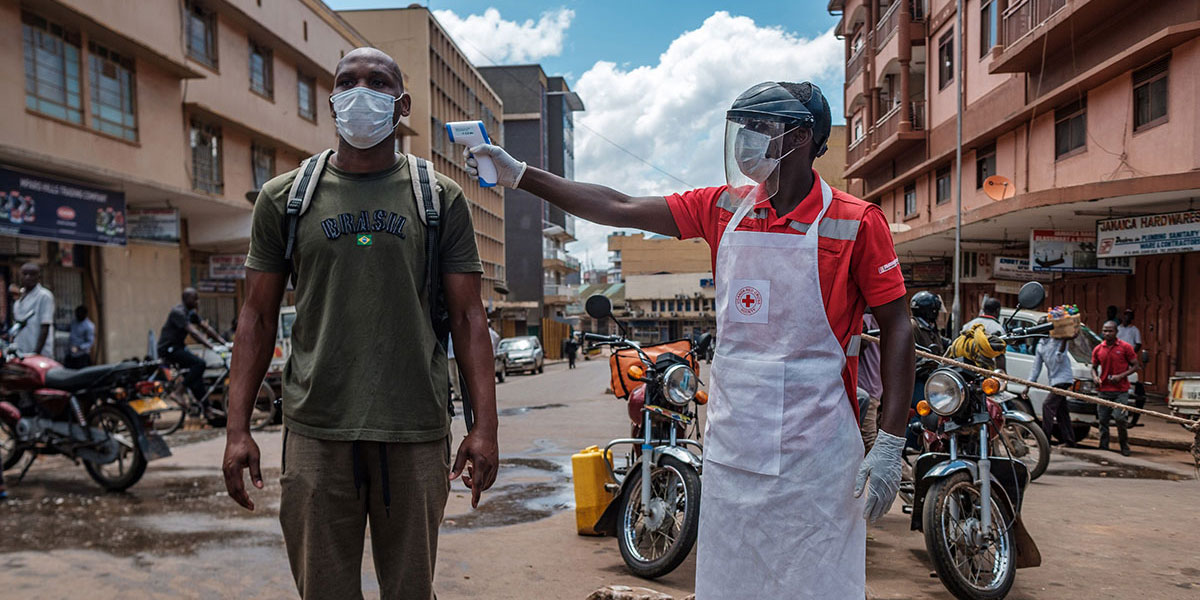 Photo by SUMY SADURNI/AFP via Getty Images
Africa's COVID-19 resilience must not lead to complacency – Knox Chitiyo, Martin Rupiya and Pamela Wadi
Despite public health constraints, widespread infectious disease and poor nutrition, COVID-19's toll on Africa has, so far, been less than initially feared. The economic impact of COVID-19 may be longer lasting than the pandemic itself. But the situation changes daily, and significant uncertainties remain. The comparatively low rates of coronavirus infections and deaths in Africa are in stark contrast to the high rates of infection and death elsewhere in the world, for reasons that remain unclear.
It is vital that research continues, and that the lessons learnt from Africa's and the diaspora's first exposure to the virus are shared and reflected in future policy. Resilience should not lead to complacency – which, in itself, would become a major risk.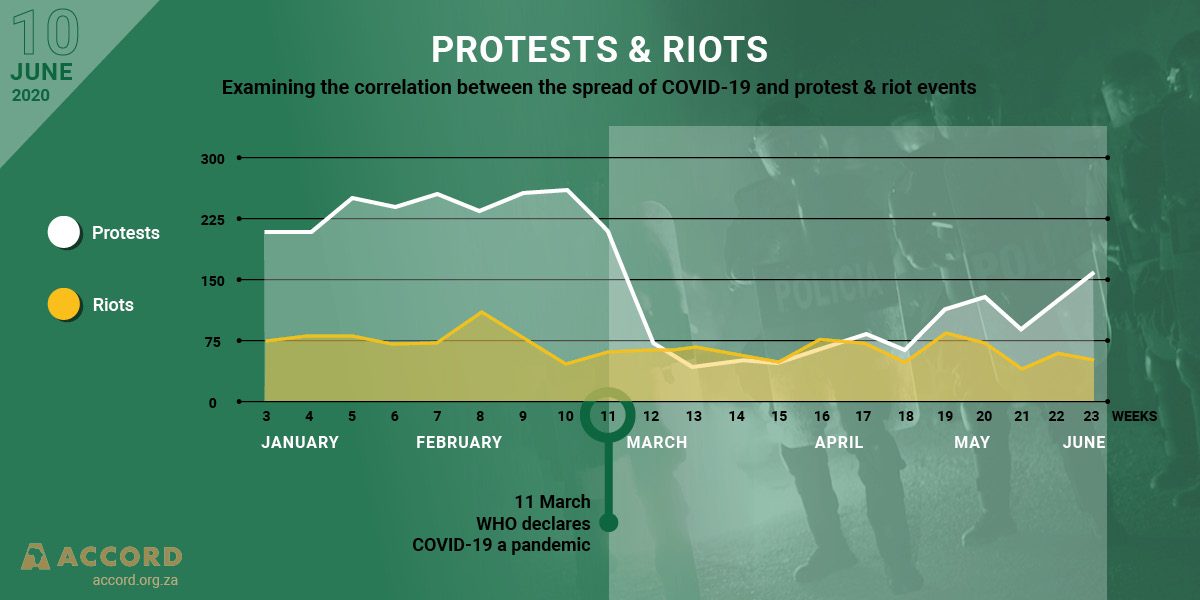 Livelihood insecurity & economic impact
African countries ease lockdowns to address economic and livelihood insecurities – Marisha Ramdeen
Two months into their countrywide lockdowns, African governments have been faced with having to balance the threat of the virus with the increasing threat to livelihoods as a result of the restrictive measures that were put in place. These measures not only exacerbated the triple challenges of poverty, inequality and unemployment, but also saw a high number of arrests of people who failed to comply with these measures. While the spread of the virus continues to increase, some African governments have eased their lockdown restrictions to address livelihood vulnerabilities and enable people to resume employment, as well as to restore some civil liberties that were initially denied.
The coming weeks could possibly see further tensions and even confrontation between states and citizens as African countries try to balance both the spread of the virus and the opening up of their economies, in an effort to ease the negative impacts on livelihoods, whilst also protecting fundamental basic human rights. This article provides an overview of the African countries that have eased lockdown measures, and the emerging peace and security trends that have emerged.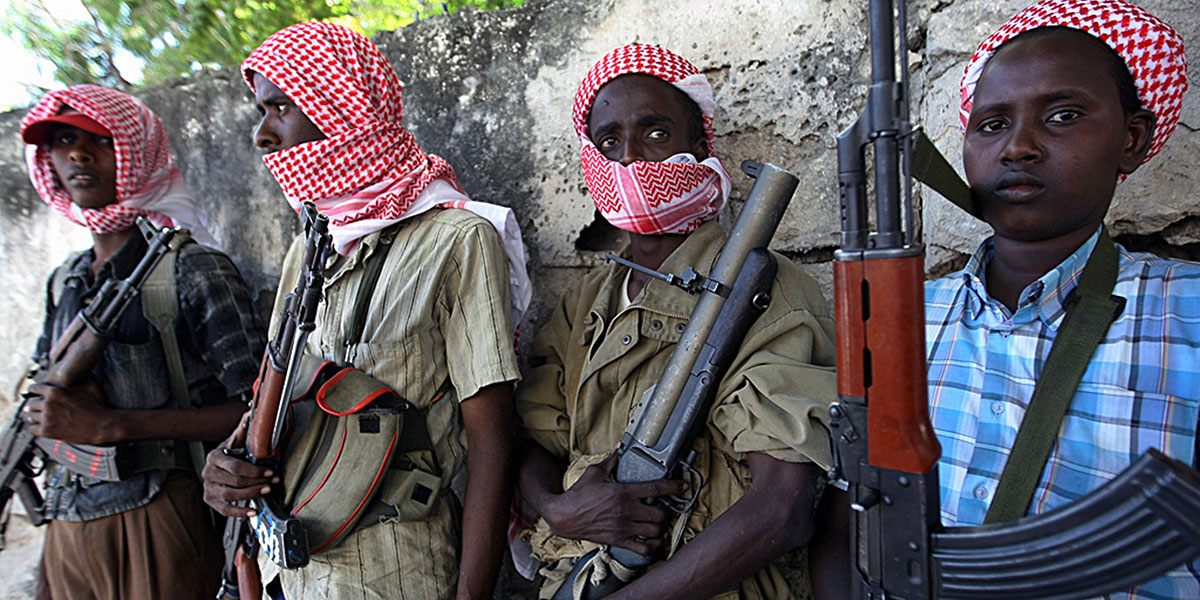 MOHAMED DAHIR/AFP via Getty Images
Political unrest or violence
The impact of the insurgency in Cabo Delgado on Mozambique's response to COVID-19 – Hermenegildo Mulhovo and Osman Cossing
In March 2020, Mozambique registered its first case of COVID-19. Since then, the number of infections has been increasing and is spreading continuously, reaching all provinces in the country. The effect of COVID-19 in Mozambique is most worrying in the northern province of Cabo Delgado, where in addition to being the province with the highest number of infections in the country, is where the population and government institutions are subject to violent armed attacks by terrorists. The instability caused by these Islamist militants is weakening the government's and humanitarian organisations' responses to COVID-19 in Cabo Delgado, and has increased the spread of the disease, both in the province and to neighbouring provinces.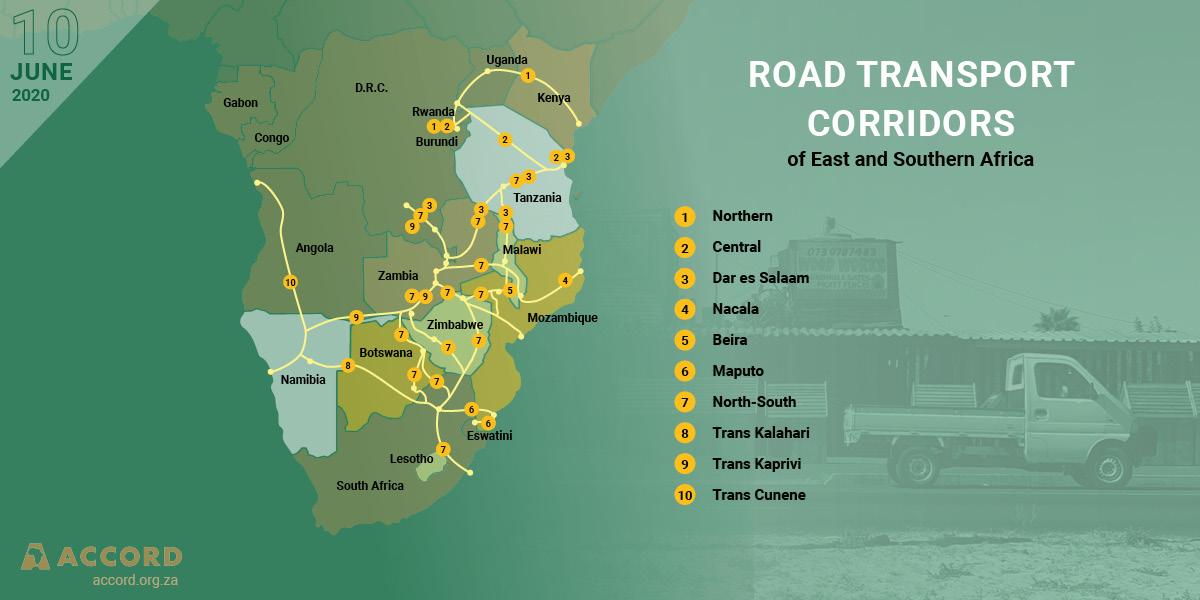 Cross-border / inter-state tensions
Trade under COVID-19 restrictions in eastern and southern Africa – Richard Kamidza
The United Nations Conference on Trade and Development predicted a fall of 27% in global trade in the second quarter of 2020 as a result of the measures imposed to reduce the spread of COVID-19. Whilst the exact impact COVID-19 will have on specific African countries is not yet known, it is already clear that some countries' trade will be significantly affected, among others due to the disruption of cross-border cargo movement. To ensure that access to essential goods was not disrupted, cargo transportation was declared an essential service by most countries in eastern and southern Africa and the borders remained open for cargo. 
At a regional level, more diversified economies (such as South Africa and Kenya) will most likely experience less severe effects compared to less diversified economies, in the wake of reduced demand for exports and reductions in supply from import sources.