The coronavirus (COVID-19) infection rates in Africa are still lagging far behind East Asia, Europe and America, making the number of confirmed cases at this stage comparatively low. Nevertheless, projections are that the number of cases will grow exponentially in Africa over the coming days and weeks, as they did elsewhere. 
When the overall number of infections starts to increase, the caseload of patients that need medical care will inter alia, significantly disrupt Africa's already limited and weak health systems. These effects in the health sector, together with measures to stem the virus, will expose and compound pre-existing social, political, and economic fault-lines as well as environmental vulnerabilities, especially in conflict-affected countries and regions, and stress-test social cohesion and resilience.
At this stage, the medium to longer-term impact on peace and security in Africa is hard to predict. However, it is widely anticipated that the real or perceived spread of the COVID-19 pandemic, and the measures taken to contain it, will add significant layers of stress to governance systems that are already under pressure from existing conflicts, violent extremism, significant numbers of refugees and Internally Displaced Persons (IDPs), migration, organised crime and climate-related security risks. 
In some cases, this may result in social unrest and violent conflict. In others, it may create opportunities for cease-fire or peace agreements. Outbreaks of violence and unrest will further undermine the resilience of communities and societies to adapt to the impact of COVID-19 and other simultaneous stressors, such as climate change. However, it is also important to keep in mind that many of the previous public health worst-case scenarios related to Ebola and the HIV/Aids epidemics have not materialized, partly because although governance is weak in some African countries, social and community resilience is generally robust.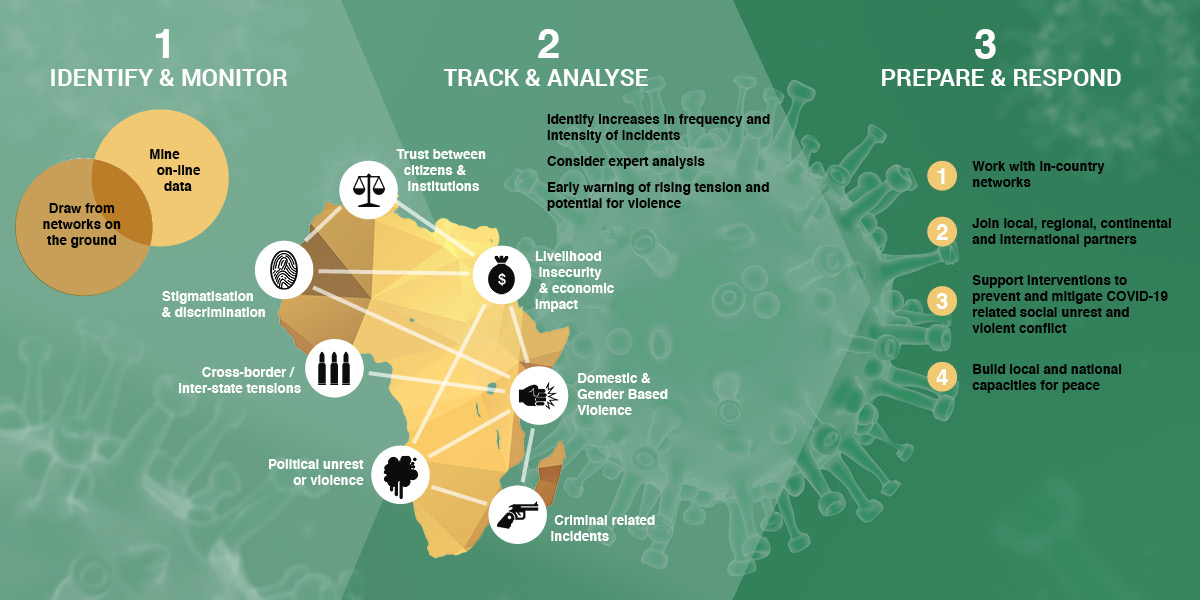 ACCORD's new COVID-19 Conflict & Resilience Monitor
ACCORD is an African based global conflict management Institution and think-tank with 28 years of experience
Over this period ACCORD has trained and developed an extensive network of conflict resolution practitioners and mediators across the African continent. ACCORD has rapidly adapted to the new COVID-19 reality, refocusing and restructuring a significant proportion of its staff and its effort on identifying & monitoring, tracking &, analysing, and preparing & responding to COVID-19 related social-unrest and violent conflict in Africa.
Through our networks across Africa as well as the gathering of available data online, ACCORD has started to map-out COVID-19 related incidents that may provide early warning of rising tensions that may develop into social unrest and violent conflict. ACCORD is also identifying and tracking incidents related to the prevention, management and resolution of conflict, and that reflect the resilience of local and national capacities for peace. These incidents are captured in a new ACCORD COVID-19 Conflict Resilience Monitor data-set.
Once the incidents are captured in the dataset ACCORD will analyse the trends and publish a weekly COVID-19 Africa Conflict and Resilience Monitor in order to share the information and analysis with all stakeholders. In addition to the African Conflict Monitor more in-depth reports, policy briefs and think-pieces will be published to share analysis and trends, and consider causes, manifestations and responses.
On the basis of the information and analysis, ACCORD will work with its in-country networks and other local, regional, continental and international partners and stakeholders to encourage and support interventions aimed at mitigating, and where possible prevent, any COVID-19 related social unrest and violent conflict. ACCORD will make its extensive training and conflict resolution resources available online to those that may be in a position to respond, and offer backstopping, mediation, and research support to them.
The COVID-19 Africa Conflict & Resilience Monitor data-set
The
COVID-19
Africa Conflict and Resilience Monitor
aims to cover all COVID-19 conflict related incidents and will be ordered along 7 categories:
1. Stigmatisation & discrimination; 2. Trust between citizens & institutions; 3. Livelihood insecurity & economic impact; 4. Domestic & Gender-Based Violence; 5. Criminal related incidents; 6. Political unrest or violence, and 7. Cross-border / inter-state tensions. By identifying and tracking these types of incidents the COVID-19 Africa Conflict Monitor
will be able to identify increases in the frequency and intensity of such incidents, and this data, together with expert analysis, will serve as early warning for an increase in tension and the potential for violence in those locations.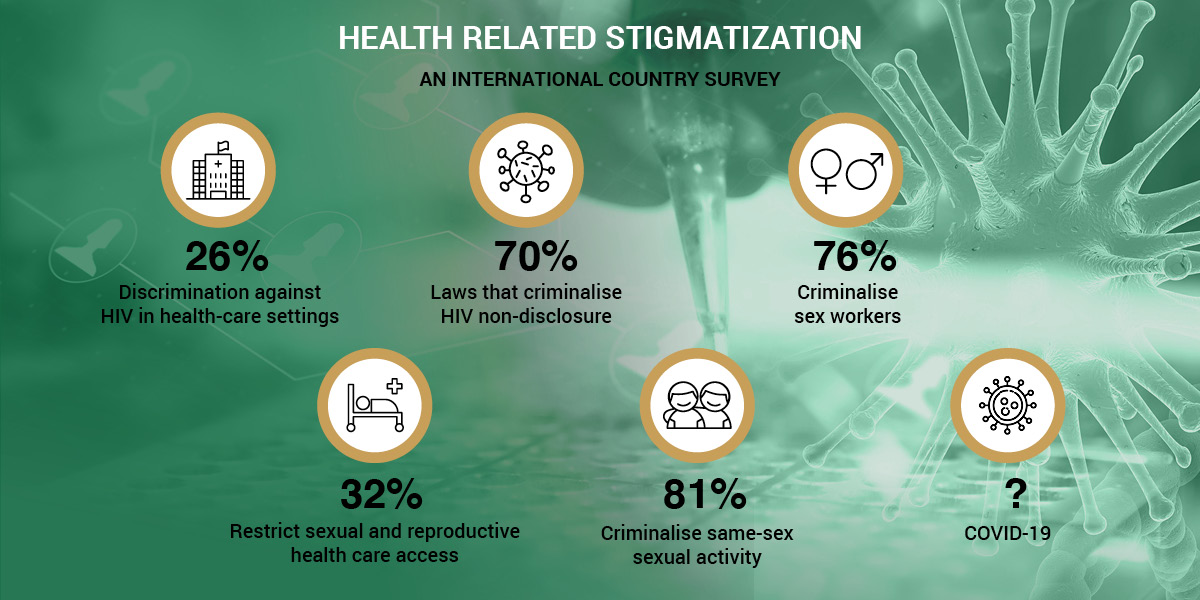 1. Stigmatisation & discrimination
The initial COVID-19 cases that were diagnosed in Africa were mainly due to foreign visitors and returning citizens. Several countries have experienced incidents of stigmatisation and discrimination against foreigners which manifested in physical assaults, verbal abuse and denial of service. Subsequently this type of stigmatisation and discrimination has evolved and is now also directed at people suspected of being infected with, or who may be carriers of, the virus, regardless of their nationality. There have also been incidents where facilities set up to isolate and treat patients have been attacked or vandalised. If this kind of stigmatisation and discrimination spirals out of control it can lead to violence against individuals and certain identity groups, as well as social unrest and looting, which has already occurred in a few places.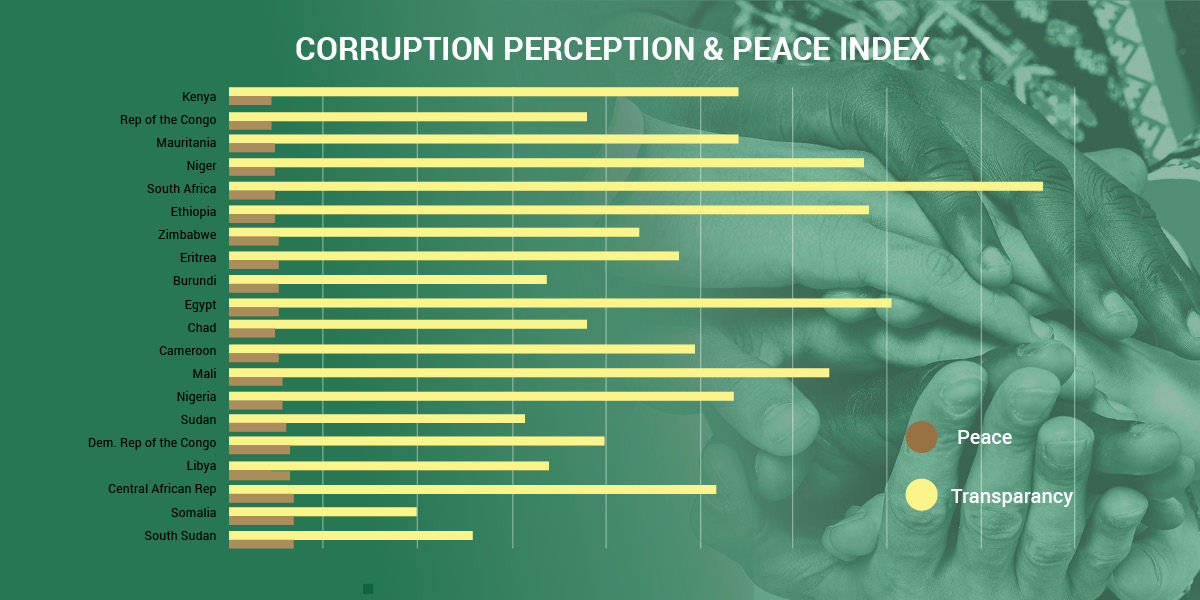 2. Trust between citizens & institutions
The most important factor that will determine how people are likely to respond to the measures introduced by governments to contain the virus is the degree of trust that citizens have towards their state. Those countries and societies that were already experiencing social unrest and violent conflict prior to the outbreak of COVID-19, are perhaps the most likely to experience COVID-19 related unrest and conflict. When the trust between the state and its people is strained, the likelihood of social unrest and violence increases.
Incidents of social unrest and violence will further exacerbate existing tensions and vulnerabilities, and undermine the ability of the state and other institutions to contain the spread of the virus and to care for its victims. The trust between the State and citizens could also be eroded by the manner in which security and law-enforcement agencies implement and monitor compliance with measures put in place to contain the spread of COVID-19.  In this regard, there have already been reports of heavy-handed treatment by security forces enforcing COVID-19 containment measures against citizens in countries such as Chad, Lesotho, Rwanda, Sierra Leone and South Africa.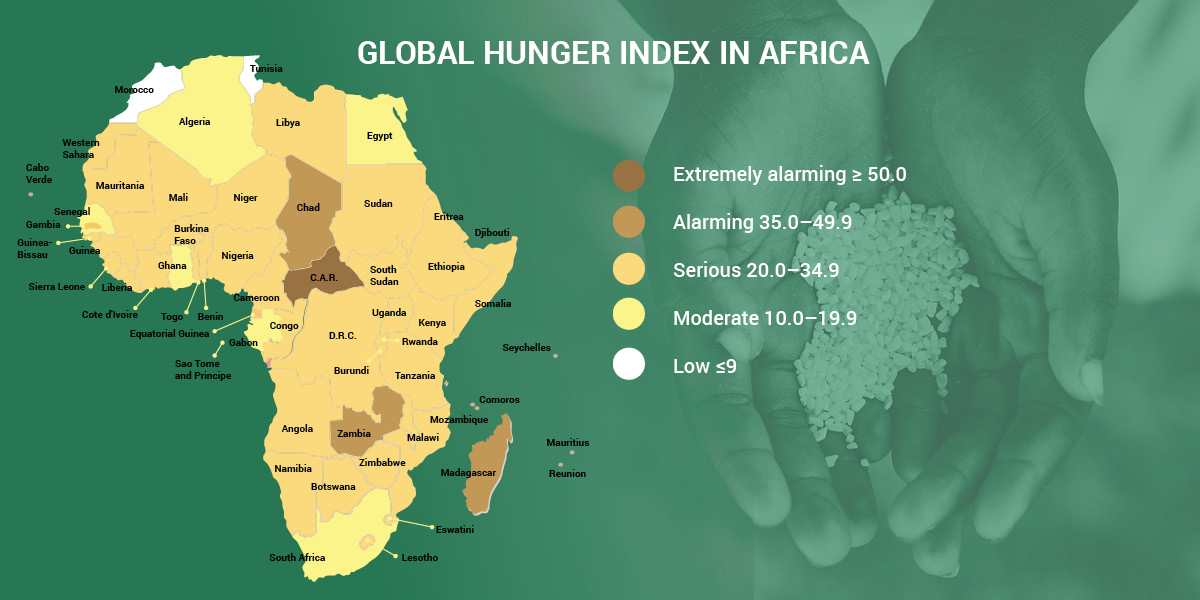 3. Livelihood insecurity & economic impact
The African Union Commission (AUC) published a Report in April 2020 warning that certain key sectors of the African economy such as tourism, air transport, and the oil sector, are already experiencing a slowdown as a result of the COVID-19 pandemic.  In 2019, the African Development Bank (AfDB) forecast a  3.4% growth in African economies. However, the negative impact of COVID-19 on key sectors of the economy, coupled with falling commodity prices, declining government resources to finance public investment, makes it near impossible to achieve this growth rate in 2020. With a large proportion of people self-employed in the informal economy and in small and medium-size enterprises, the social distancing and self-isolation measures introduced in many African countries are likely to start having an immediate negative economic impact on livelihoods. The degree to which there is adequate availability and fair access to basic necessities, including basic food items, medical services and supplies, information, communication and other basic necessities during the implementation of COVID-19 related measures, would influence the extent to which many countries on the continent are able to mitigate against possible social unrest and violence. Real or perceived shortages or preferential treatment of certain identity groups will undermine social cohesion and public trust and could result in social unrest, looting and attacks on individuals and groups.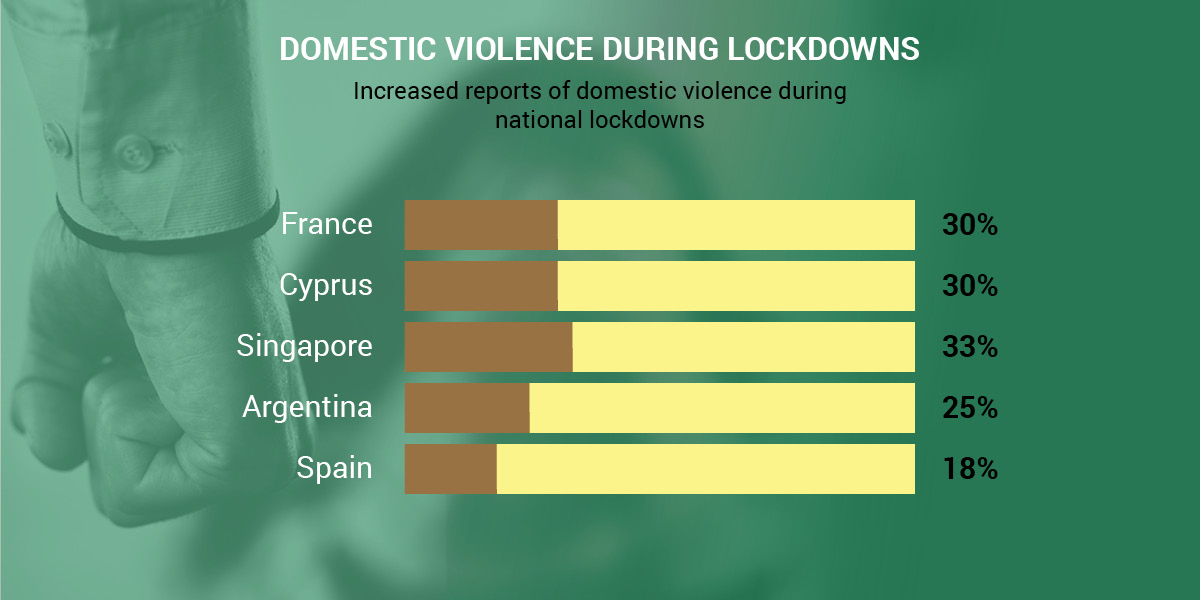 4. Domestic & Gender-Based Violence
Domestic and gender based violence will increase in proportion to the rising tensions in the health, economic and other sectors. In addition, there is already growing evidence globally that women and children that are in abusive relationships are at risk in places where governments have implemented  social-distancing and lockdowns, without immediate access to formal and civil society institutions that normally provide counselling, psycho-social support and other coping mechanisms. Already, in countries such as South Africa, an increase in the number of domestic abuse incidents have been reported. The anticipated increases in domestic and gender-based violence have propelled both governments and non-governmental organisations to put in place possible response mechanisms. In Morocco, local NGOs have initiated online systems to support women who may be affected; in South Africa, gender-based violence centres will remain open during the lockdown measures; and in Ethiopia, federal courts will be opened to hear cases involving this form of violence.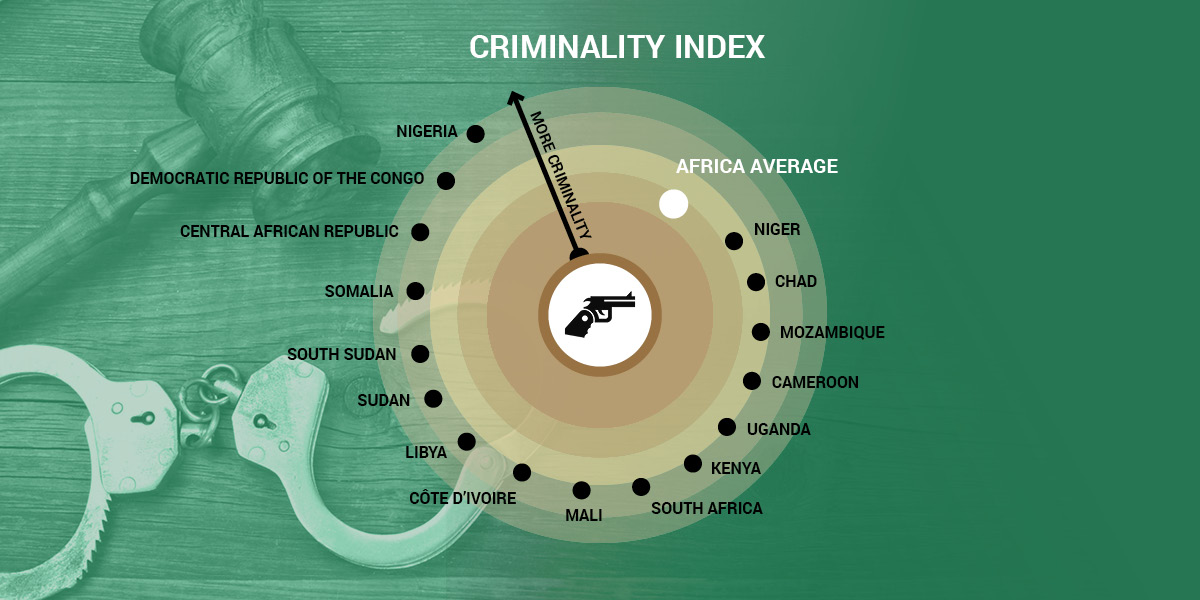 5. Criminal related incidents
It is anticipated that real or perceived shortages of basic needs, and the disruption of normal functions and routines caused by measures taken to contain COVID-19, could result in an increase in crime related incidents. In some countries, the failure to comply with containment and lockdown measures has been made a criminal offence, and some people have been arrested or fined for this kind of COVID-19 related offenses. In other countries, like South Africa, it has been reported that the social lockdown measures has resulted in a reduction of some categories of crime like murder but there has been a sharp increase in crimes related to gender based violence and violence against young people.  An increase in crime can exacerbate existing tensions and lead to people taking the law into their own hands or to social unrest, which in turn will place further demands on the police and criminal-justice system and could lead to a further securitization of the COVID-19 response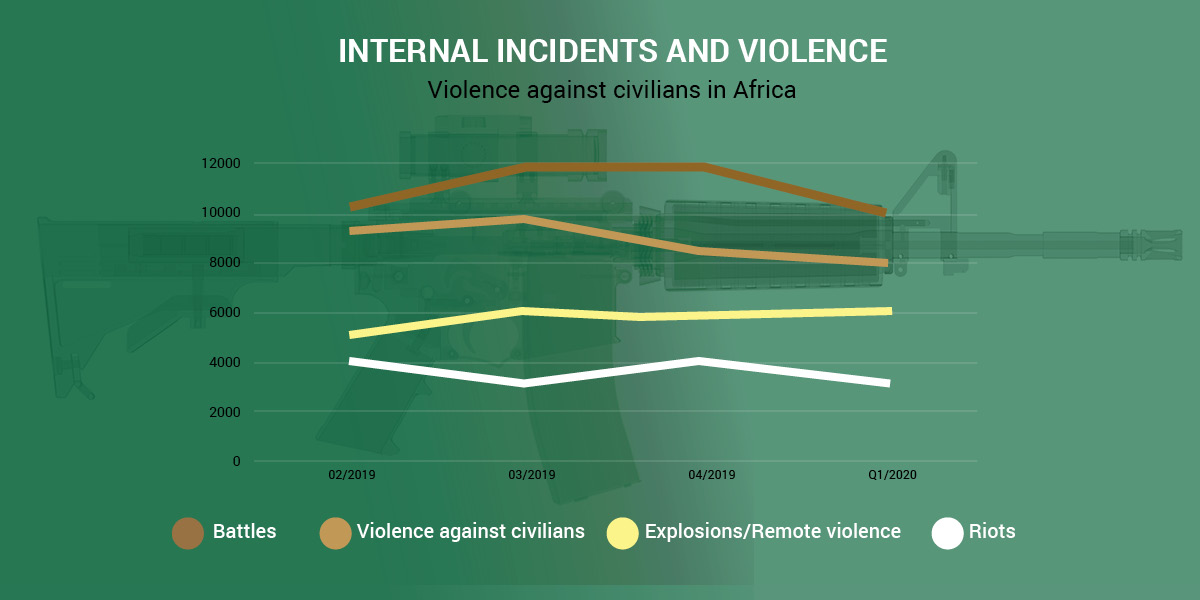 6. Political unrest or violence
All of the other categories of incidents may, in one or other form, contribute to the likelihood of social unrest or violence. Such incidents, if they occur, will have a negative impact on the ability of the state and other social institutions to contain the spread of the virus and to care for its victims. In those countries that have already had pre-existing social tensions or violent conflicts, the spread of the virus and the measures to contain it can further exacerbate tensions and lead to an increase in tension or violence. Some armed groups or violent extremist groups may see the disruptions caused by COVID-19 as an opportunity to step up their activities and attacks. 
On the other hand, there are several historic precedents where a new shared humanitarian emergency or common enemy like the COVID-19 pandemic, that does not distinguish between the parties or identity groups engaged in a conflict, could also offer new opportunities for cease-fires or peace agreements, even if these are temporary. The UN Secretary-General has called for a global cease-fire in all conflicts during the COVID-19 crisis in order to focus on 'the true fight of our lives' and this call has been echoed by the Chairperson of the African Union (AU). A number of groups and governments have expressed their acceptance of the call. These include parties to conflict in countries such as Cameroon, CAR, Colombia, Libya, Myanmar, the Philippines, South Sudan, Sudan, Syria, Ukraine and Yemen. However, the measures introduced to contain the virus is also having a negative effect on the ability of peacekeepers to monitor cease-fires and peace agreements. The COVID-19 ACCORD Conflict and Resilience Monitor will track both conflicts and peace processes and analyse trends that can help to inform actions to prevent and manage conflicts or support humanitarian cease-fires, or the implementation of peace agreements.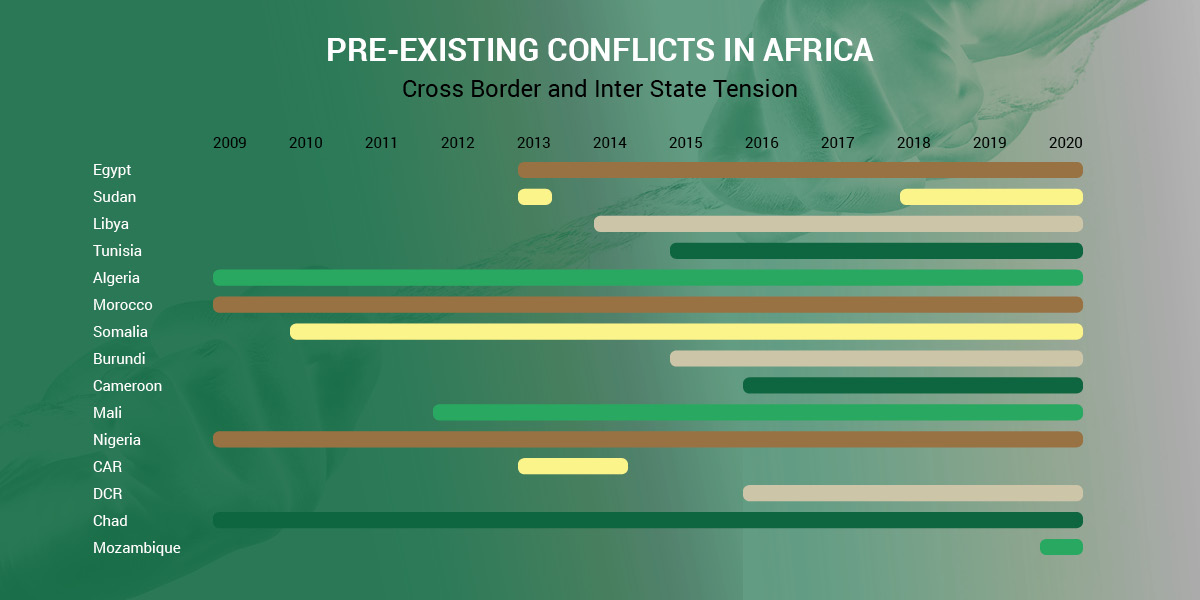 7. Cross-border / inter-state tensions
The closure of border crossing points to contain the spread of COVID-19 is intended to reduce the likelihood of human-to-human transmission of the virus, but it can also generate a number of unintended consequences. In many countries and cross-border cities, like Kinshasa and Brazzaville, traders and wholesalers have crossed between countries on a daily basis to buy and move goods between countries. Border closures will thus affect the availability of goods and the income of the traders and the livelihoods of their families. It can also result in an increase in crime and play into the hands of transnational organised criminal groups that can specialise in smuggling and related criminal activities or extremist groups seeking to exploit vulnerable communities. Shortages of goods and an increase in crime will also result in a decrease in trust in state and societal relations. In some cases border incidents or other real or perceived actions or statements can result in a deterioration of relationships between states and in extreme cases in outbreaks of violence between states. All of these unintended consequences  will have a negative impact on the ability of states to cooperate and coordinate their response to the COVID-19 pandemic.