The Stimson Center, together with the Coalition for the UN We Need, Together First, and Club de Madrid organised an expert's roundtable to support efforts to advance the UN75 Declaration's implementation. This is part of a series of six events, and this particular session focussed on the Declaration's commitments #3 "We will promote peace and prevent conflicts" and #4 "We will abide by international law and ensure justice". The online session took place on 15 April 2021.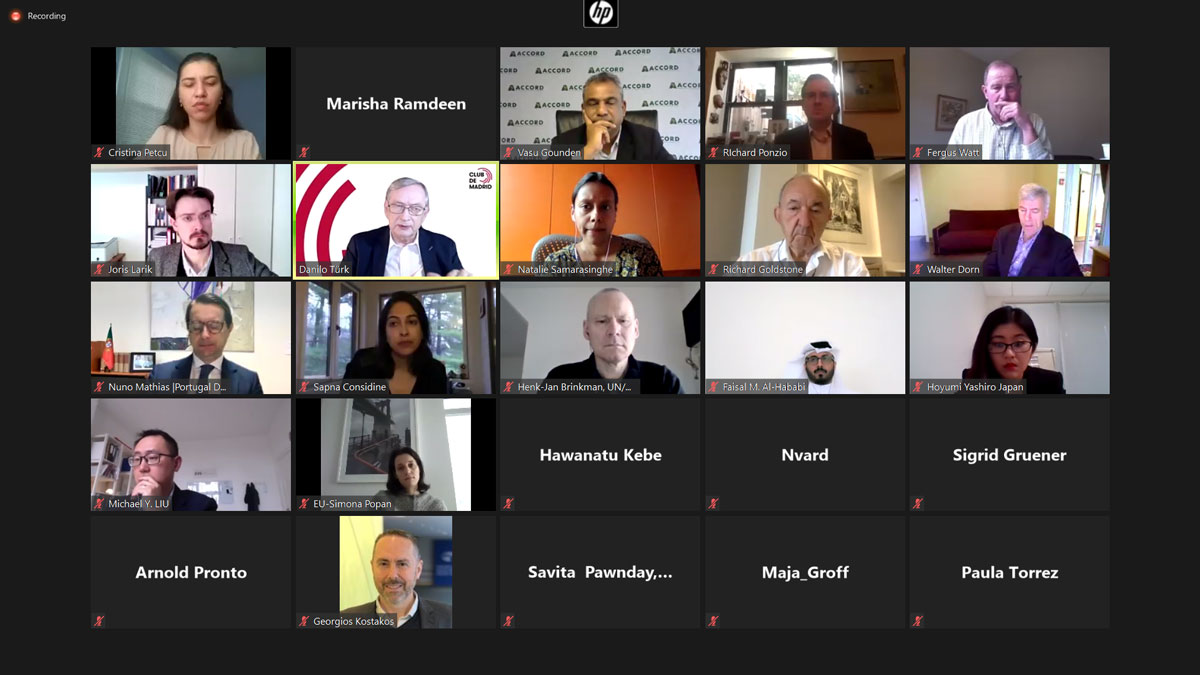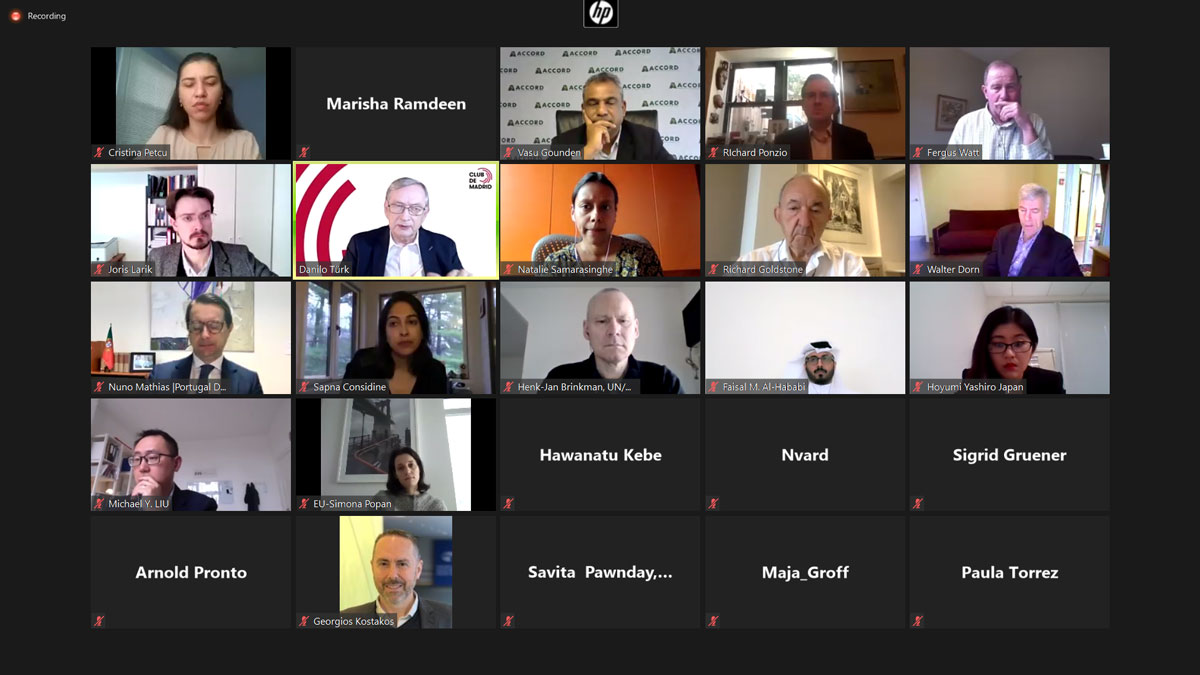 The panellists were led by Mr Danilo Turk, former President of Slovenia and President of Club de Madrid; Dr Vasu Gounden Founder and Executive Director of ACCORD and Mr Joris Larik, Senior Advisor at the Stimson Center.
The pivotal points of the discussion included the shift in political dynamics in the new multilateral order and its implications on peace and security. Participants deliberated on key considerations that included small states playing a more leading role in multilateralism, strengthened efforts in building local partnerships, and the need to reduce the production of bombs, among others.
The key takeaways from the roundtable highlighted the need for mediation to become more localised, a re-consideration on the way approaches are taken by the UN, member states, organisations and individuals; the need to re-envision leadership; and the significant role non-state actors play in peace and security. ACCORD's substantive contribution lends insights, from its own experiences, on what can be done differently at the international level.