ACCORD was involved in the Carnegie Corporation sponsored research project that started in 2017 and was co-authored by researchers at the RAND Corporation and ACCORD. The project was launched to build on RAND's previous volumes on United States, European, and UN nation-building efforts to explore the experience of African-led peace operations. The research drew observations and recommendations from six detailed case studies of African-led missions in Burundi, the Central African Republic, Darfur, the Comoros, Somalia, and the Lake Chad Basin. The research project was published in October 2019 by the RAND Corporation and is titled: Africa's Role in Nation-Building: An Examination of African-Led Peace Operations.
To facilitate accessibility of the research findings to the critical end-user community, the AU, RECs/RMs, TCEs/Tis, Civil Society, Academia and Independent Researchers, and ACCORD held the book launch in Addis Abba, Ethiopia on 17 October 2019. The launch drew participants from the African Union Commission (AUC), the United Nations Office to the African Union (UNOAU), the Multinational Joint Task Force Against Boko Haram (MNJTF), the South African Embassy in Ethiopia, the Ghanaian Embassy in Ethiopia, the Southern Africa Development Community Regional Peacekeeping Training Centre (SADC RPTC), Kofi Annan International Peacekeeping Training Centre (KAIPTC), AU Mission in Somalia (AMISOM), the Institute for Peace and Security Studies (IPSS), the Norwegian Institute of International Affairs (NUPI) and Training for Peace (TfP) and many other independent and interested stakeholders and researchers.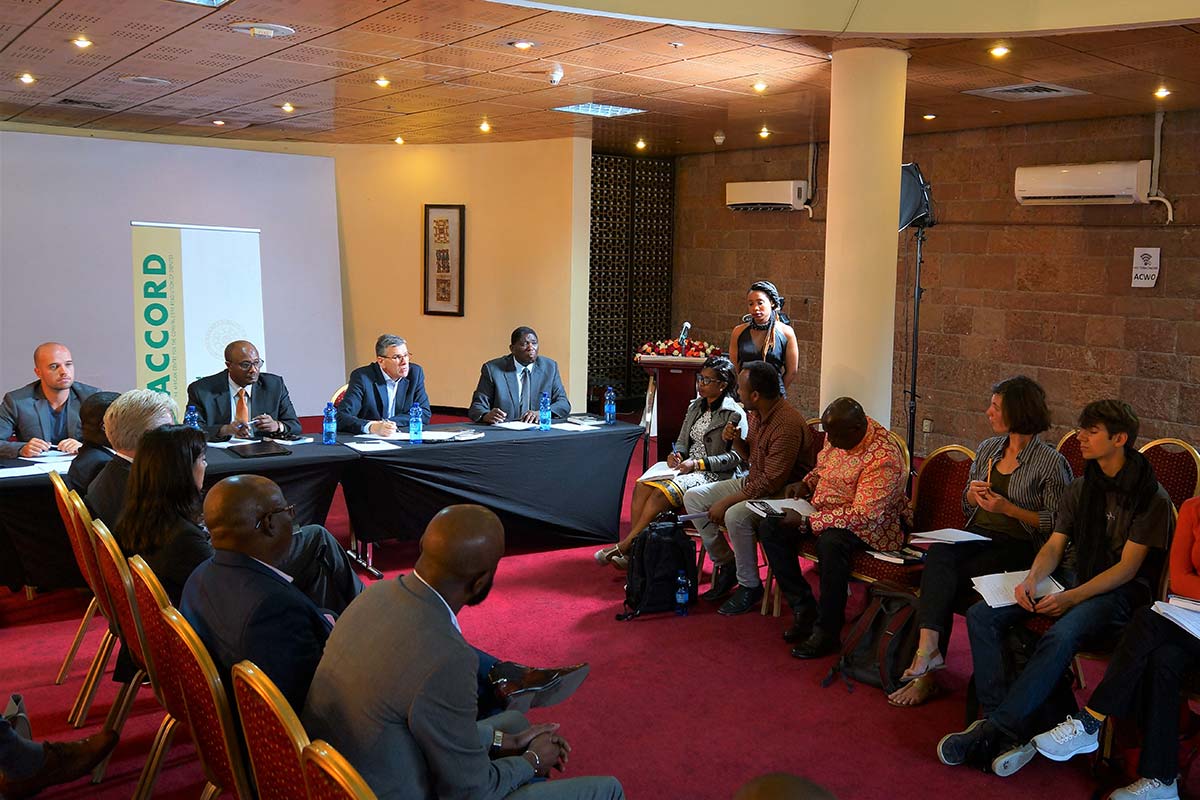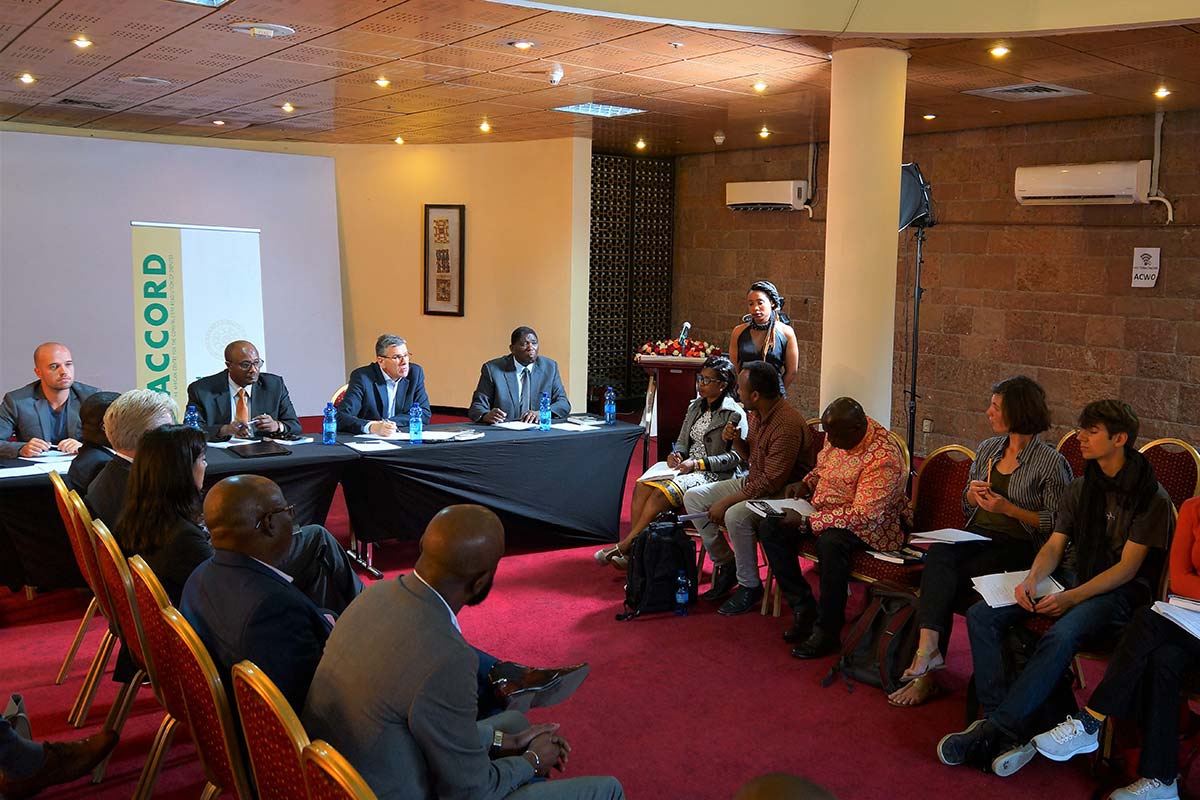 The launch sought to share the experiences and lessons learnt by those involved. The launch also provided an opportunity for identifying potential research projects that may emanate from the current research publication.
The research publication is now available in the resource centres and libraries of the AU, SADC, KAIPTC, IPSS, ACCORD and with Independent Researchers that participated in the book launch.
ACCORD was represented by Professor. Martin Rupiya, Mr Cedric de Coning, Mr. Claude Bizimana, Ms. Sibusisiwe Nkosi and Ms. Rumbidzaishe Matambo.
For any further inquiries please do not hesitate to contact rumbidzaishe@accord.org.za.