ACCORD, in collaboration and partnership with the Intergovernmental Authority on Development (IGAD) Mediation Support Unit (MSU) organized a three day roundtable discussion on Reconciliation and Dialogue Processes with a focus on case studies from South Africa, Rwanda, and Sierra Leone. The roundtable took place from 16 October to 18 October 2019 at the ACCORD offices in Durban, South Africa.
The roundtable commenced with opening remarks from ACCORD's Founder and Executive Director, Advocate Vasu Gounden and IGAD MSU Director Dr Aleu Garang. The roundtable discussed challenges, good practices and lessons learnt, as well as experiences from experts on Rwanda, Sierra Leone and South Africa's reconciliation processes.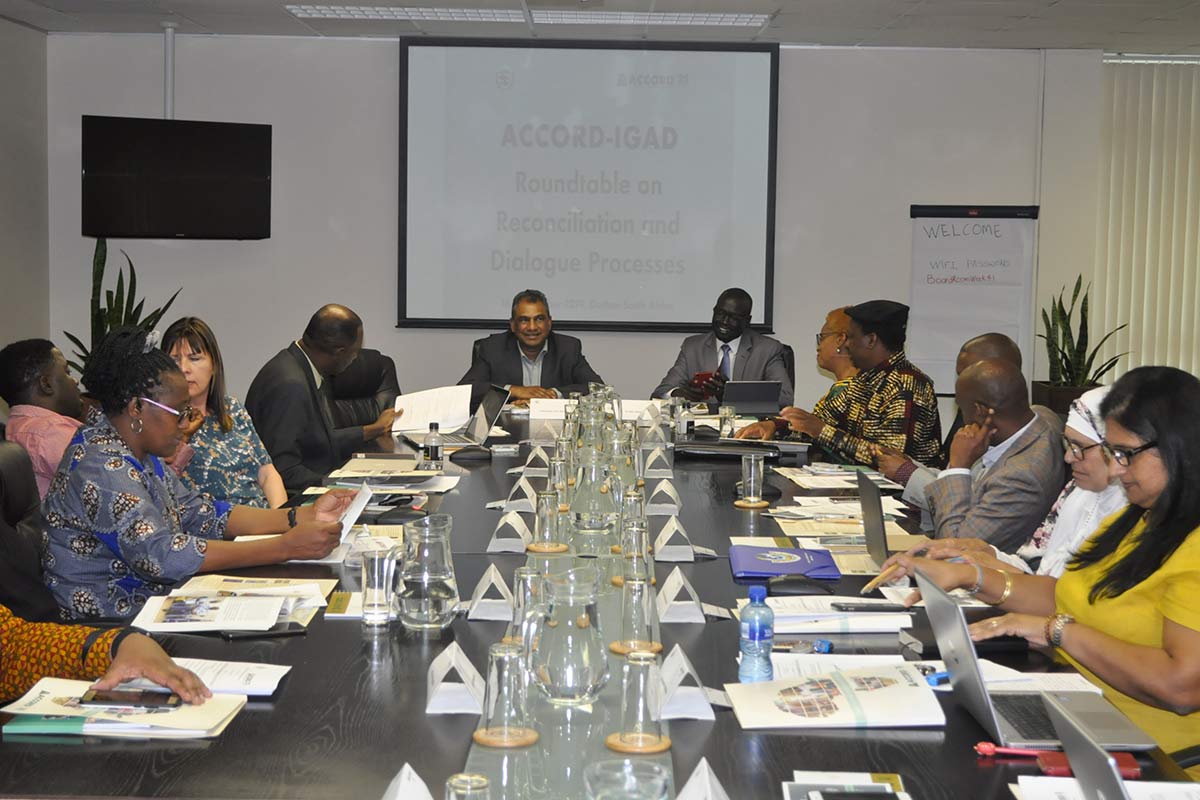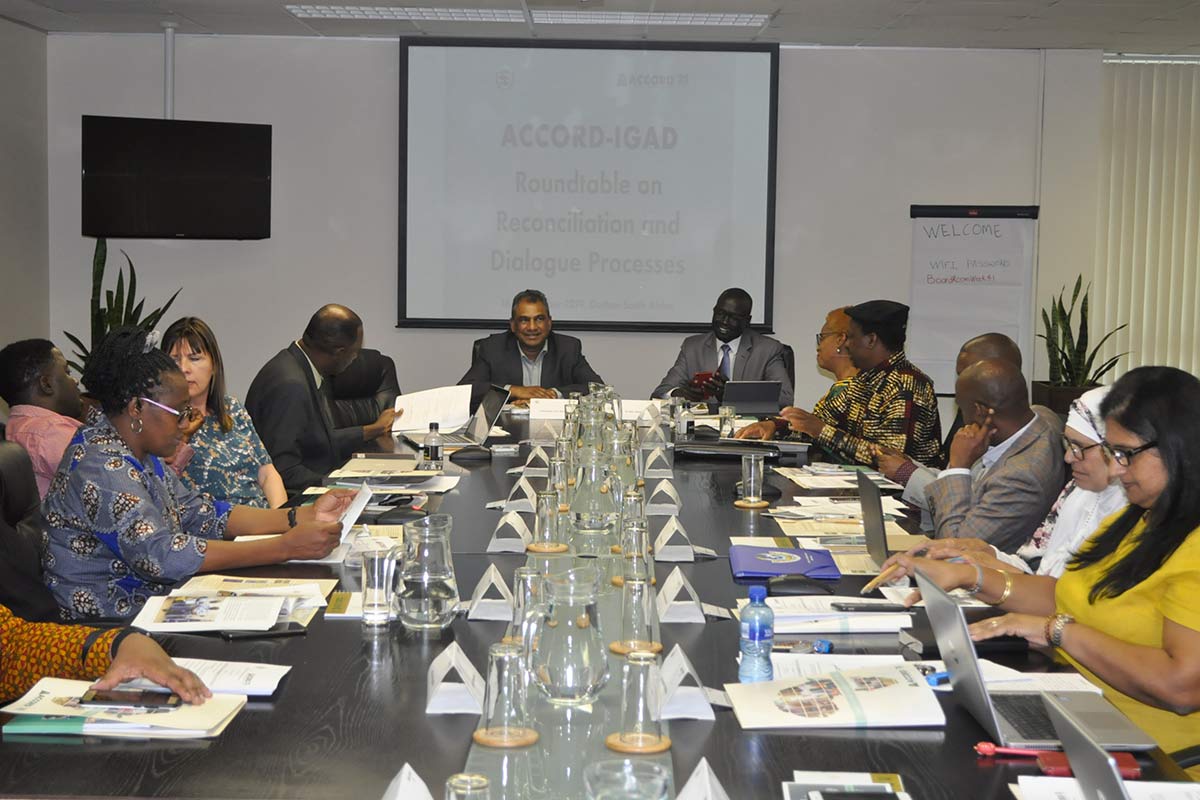 The roundtable was part of the IGAD MSU consultative series for the development of IGAD's Regional Reconciliation Framework and Dialogue Index. The need to develop the regional framework emanated from the third IGAD High level Retreat on Mediation that was held on 12 September to 14 September 2018. It is of the view that, applying a regional lens to reconciliation promotes regional integration and can serve as a platform for IGAD member states to engage in a genuine regional dialogue to identify issues that have caused deep divisions and generated violence in the past.
The roundtable gathered the IGAD MSU team, experts, practitioners and academicians from Rwanda, Sierra Leone and South Africa that are well versed on the subject on reconciliation and dialogue. Key recommendations that were captured from the discussions will guide towards the development of the framework and index at the regional level. The roundtable further highlighted concepts and principals to be integrated in the regional framework.
ACCORD will continue its support to reinforce IGAD's institutional capacity for effective conflict prevention and management in East and Horn of African region.