ACCORD organised a strategic meeting with its key partners to strengthen the collaboration and harmonisation of efforts amongst the African Union (AU), Regional Economic Communities (RECs) and Regional Mechanisms (RMs) in Meditation and Conflict Prevention in Africa. The meetings took place from 29-30 January in Pretoria, South Africa.
The meeting was an opportunity for ACCORD and its key partners from the AU, Intergovernmental Authority on Development (IGAD) Mediation Support Unit (MSU), Economic Community of Central Africa States (ECCAS) Directorate of Political Affairs and Early Warning and the Southern African Development Community (SADC) to reflect on the progress achieved by means of the support provided on strengthening their efforts in mediation and conflict prevention. Through the Swedish funded programme on 'Strengthening the Operationalisation of the African Union and the Regional Economic Communities'; ACCORD has contributed significantly to strengthening key frameworks and guidelines and well as strengthened capacities of relevant stakeholders in conflict prevention and mediation. As a result of the extensive efforts undertaken with the RECs/RMS in strengthening the operationalisation of the AU and RECs/RMs, it necessitated a need to reflect on the support provided thus far and to strategise effectively on the continuation of support.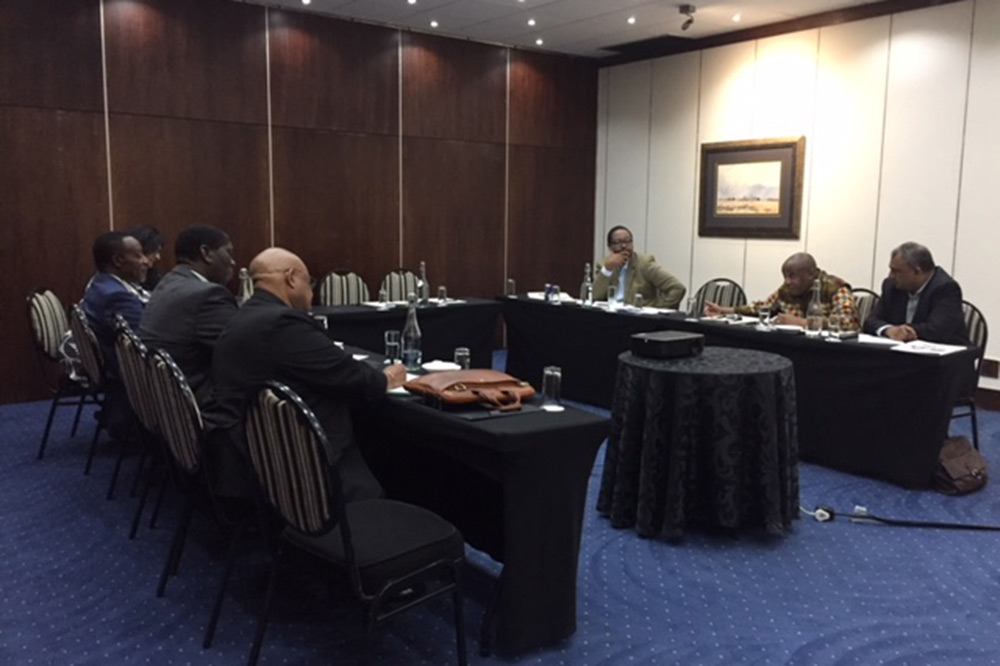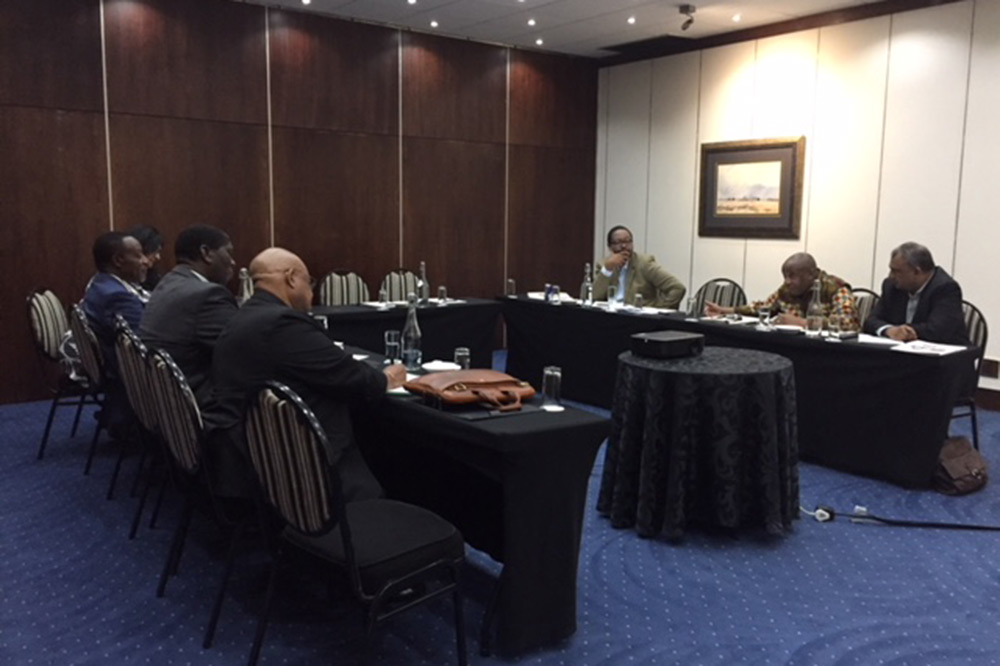 The meeting therefore assessed the support provided and the results that have been achieved thus far; strategised on the harmonisation of work processes amongst the AU and RECs/RMs; strategised on operational support on Women, Peace and Security; as well as enhancing gender mainstreaming at the regional levels. The meetings also provided an opportunity for the partners to meet with senior government officials and dialogue on South Africa's Chairship of the AU and the opportunities for South Africa to inform on decisions related to peace and security on the continent as a whole.
The two-day meeting further brought additional exposure of the AU and RECs/RMs to the donor communities, who presented on the work they are currently undertaking in mediation and conflict prevention. This engagement has increased the awareness of the efforts being undertaken by the AU and RECs/RMs, and brought about constructive engagement on these efforts.
ACCORD is committed to work with the mediation support structures of the AU and RECs/RMs to strengthening both the institutionalisation and operationalisation of these institutions for effective mediation and conflict prevention efforts, for sustained peace in Africa.