ACCORD's commitment to support the mediation capacity of the African Union (AU) continues to be reinforced through the implementation of a three year project titled the AU Mediation Support Capacity Project and which is in its second phase. The project is jointly implemented by AU Conflict Management Division, ACCORD as well as the Crisis Management Initiative (CMI). This initiative is funded by the Ministry for Foreign Affairs of Finland.
As part of this initiative, ACCORD attended the Project's Joint Steering Committee (JSC) meeting which took place in Addis Ababa, on 13th June 2014.The objective of the JSC is to review the progress achieved under this Project as well as review the recent developments in the field of mediation in Africa. The meeting brought together the directors of all the aforementioned institutions as well as their respective technical teams in charge of the implementation of the Project. The meeting was also graced by the attendance of H.E. Mrs Sirpa Mäenpää, the Ambassador of Finland to Ethiopia.
In view of achieving the commitments pertained in the AU's Vision 2063 which also aspires to a continent free of war by 2020, there is a paramount need to have a paradigm shift towards pro-active interventions, especially through conflict prevention and a focus on early actions. In this context, the partners to this project debated on the best approaches to utilise mediation as a tool for pro-active reaction to conflict on the continent and how the project outcomes could be relevant to mediation practitioners and stakeholders operating on the continent. In addition, the meeting provided AU CMD, ACCORD and CMI with an opportunity to review the progress of the project in light of the ever-changing contexts in Africa. It also provided room for strategic review and horizon scanning with the aim of not only making the project relevant but also recommending future initiatives. As a result, the AU and the Ministry of Finland reiterated their appreciation for the outcomes of the Project as well as the fruitful partnership achieved through these collaborative efforts. The project's partners remain determined to further enhance the mediation capacity on the continent and engaged in pro-active mediation interventions.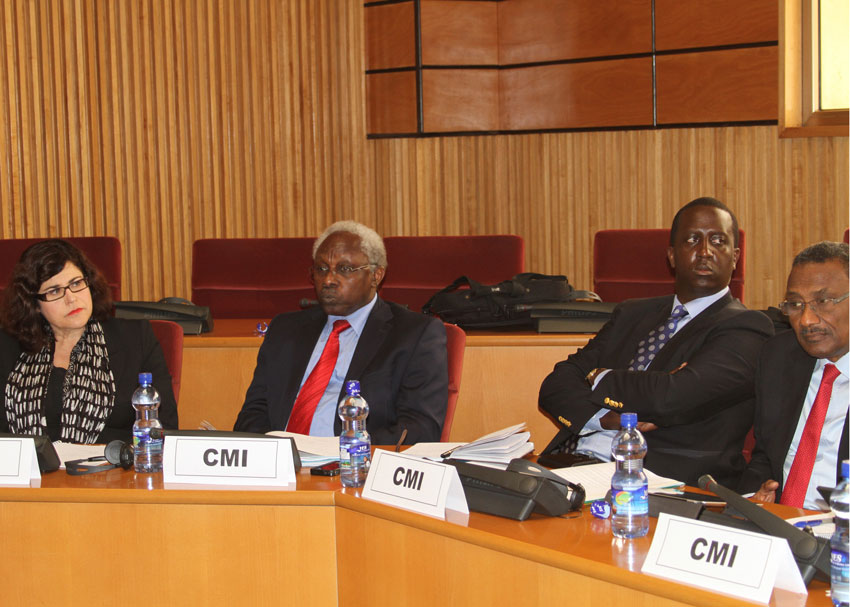 ACCORD remains committed to the project and to supporting the AU and RECs to enhance mediation and preventive diplomacy in Africa. ACCORD also looks forward to solidification of this partnership with CMI as well as AU CMD and expresses gratitude to the Ministry for Foreign Affairs of Finland for its unwavering support to mediation processes in Africa.