Mediation Reference Group in Durban for conflict management workshop aimed at enhancing the SADC's capacity for conflict prevention and resolution.
In 2014 the 34th Ordinary Meeting of the Summit of the Heads of State and Government of the Southern African Development Community (SADC) appointed a SADC Mediation Reference Group, (MRG) comprised of representatives from the Republics of Angola, Botswana, Malawi (Deputy Chairperson), Mauritius, Mozambique (Chairperson), Namibia, South Africa, and the Kingdom of Lesotho. ACCORD's Founder and Executive Director, Dr Vasu Gounden, is South Africa's representative on the MRG.
The group visited Durban, South Africa, for a two-day conflict management workshop on 08-09 June 2016, facilitated by ACCORD's Founder and Executive Director. The workshop was followed by a Statutory meeting of the group on 10 June.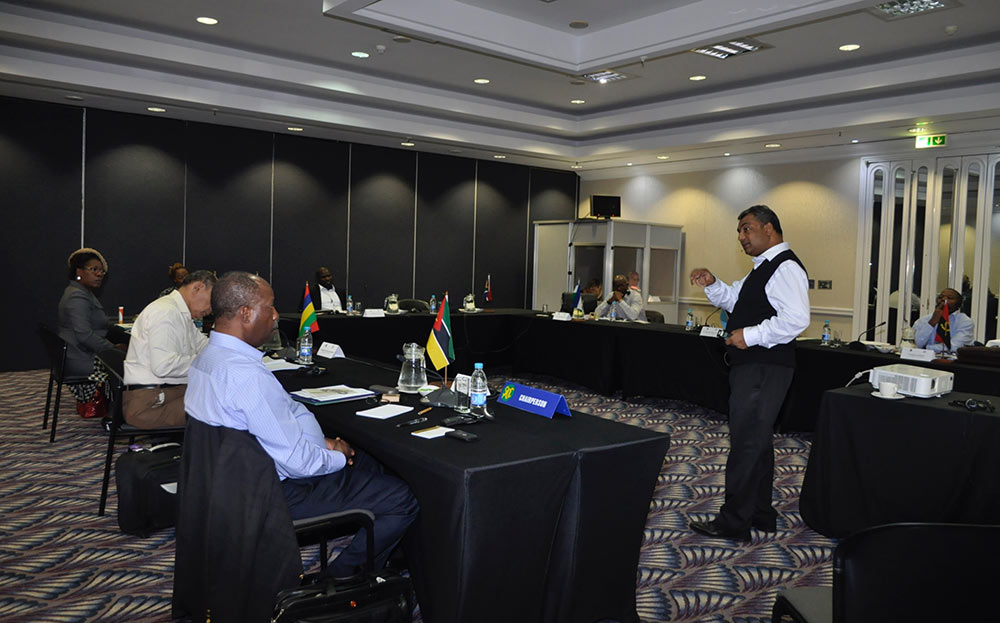 The overall Strategic Goal of the SADC Mediation Reference Group is to "enhance the capacity of SADC for conflict prevention, management and resolution".
On 7 May 2015, the MRG held their constitutive meeting in Gaborone, Botswana and on 09-11 December 2015 a Regional Mediation Training Curriculum Validation Workshop and Second Statutory Meeting of the SADC Mediation Reference Group were convened.