On Monday 06 June 2016, Dr Vasu Gounden engaged fifteen Ambassadors from European countries based in Addis Ababa, Ethiopia, in an informal discussion on current and future conflict trends on the African continent. The discussion was hosted by H.E. Ambassador Jan Sadek, the Swedish Ambassador to Ethiopia and the country's Permanent Representative to the African Union.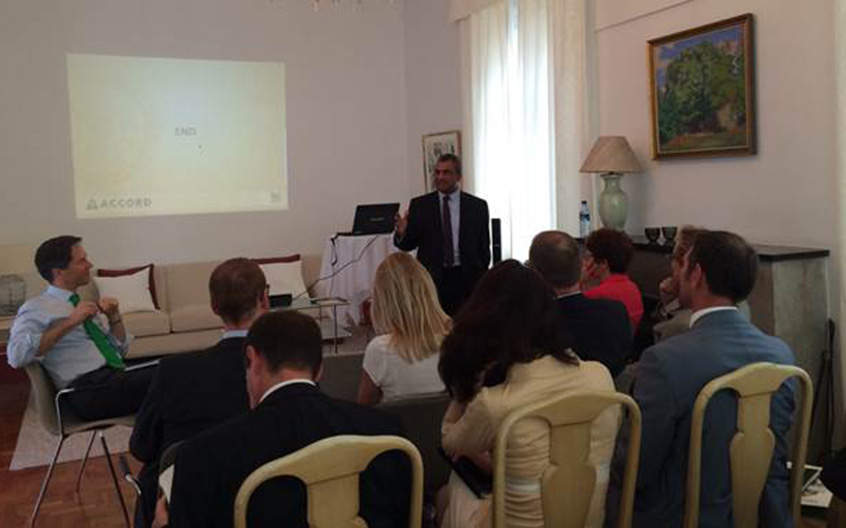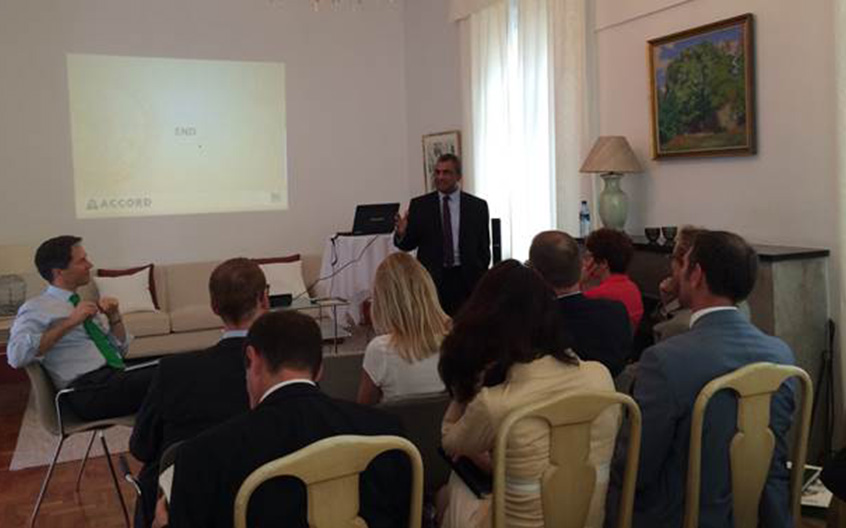 Dr Gounden's presentation provided an analysis of emerging conflict trends on the African continent, an assessment of the underlying causes of conflict and instability, and some recommendations for future responses to strengthen conflict management activities and interventions to promote sustainable development. The presentation was followed by an extensive discussion between Dr Gounden and the EU officials in attendance.
ACCORD extends its sincere thanks to the Government of the Kingdom of Sweden and the Swedish Embassy in Ethiopia for convening the event. Sweden is one of ACCORD's key donors.