ACCORD's resource centre, based at our headquarters in Mount Edgecombe, houses a variety of resources that are of value to the study of peace and conflict in Africa and globally. Our resource centre provides a unique collection of approximately 2 000 books and journals alone.
We also house an additional 5 160 titles, which include case studies, gazettes, magazines, newsletters, briefings, monographs, published papers, reports, reviews and unpublished papers. The institution continues to develop this facility and its collection, with the objective of ensuring that when the Africa Peace Centre is built, the institution will have created one of the largest and most relevant collections of literature and resources on peace and conflict in Africa.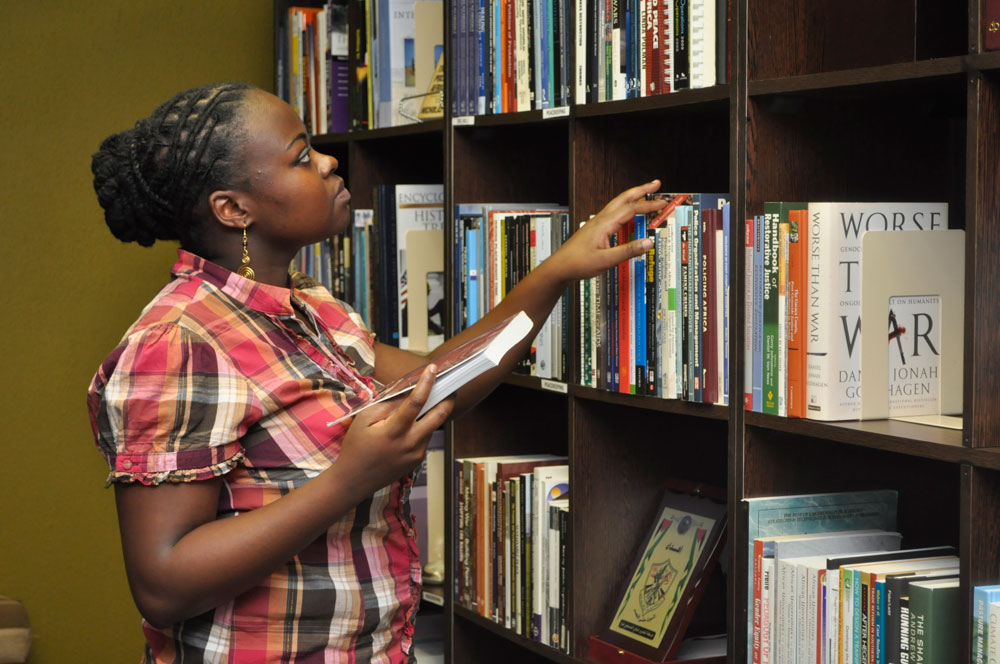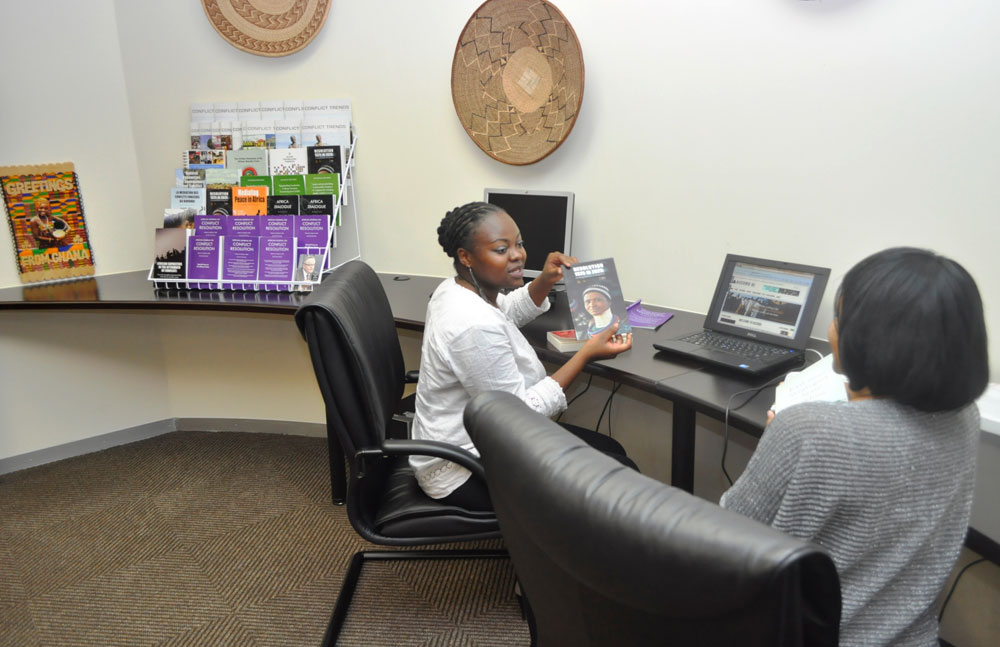 The resource centre is open to the public (by appointment), and although resources cannot be taken off the premises, there is space where patrons can read and use computers for internet research and to gain access to electronic resources, among them the EBSCO web platform for accessing academic journals.
For more information please contact our Resource Centre Officer.