The African Union Mission in Somalia (AMISOM) in collaboration with ACCORD organised a Policy Workshop to review and update the AMISOM Gender Mainstreaming Strategy. The workshop was hosted by AMISOM in Mogadishu Somalia from 31st October to 1st of November 2017. The AMISOM gender mainstreaming strategy was developed and later validated in 2013. The strategy underwent another review in 2015. The gender strategy was also validated and endorsed in 2015 and has guided gender mainstreaming in AMISOM to date.
The aim of the Policy Workshop was to review and update the AMISOM gender strategy to align it with current peace and security developments that are provided for in the recommendations of the joint AU-UN review of AMISOM and the lessons learnt by the gender unit in the five years of its operations. The workshop brought together mission personnel working on gender issues in the police, civilian and military components. The workshop was also attended by the Africa Union (AU), ACCORD, gender experts and practitioners, including representatives from the Somali National Police, Somali National Army and the Somali civil society.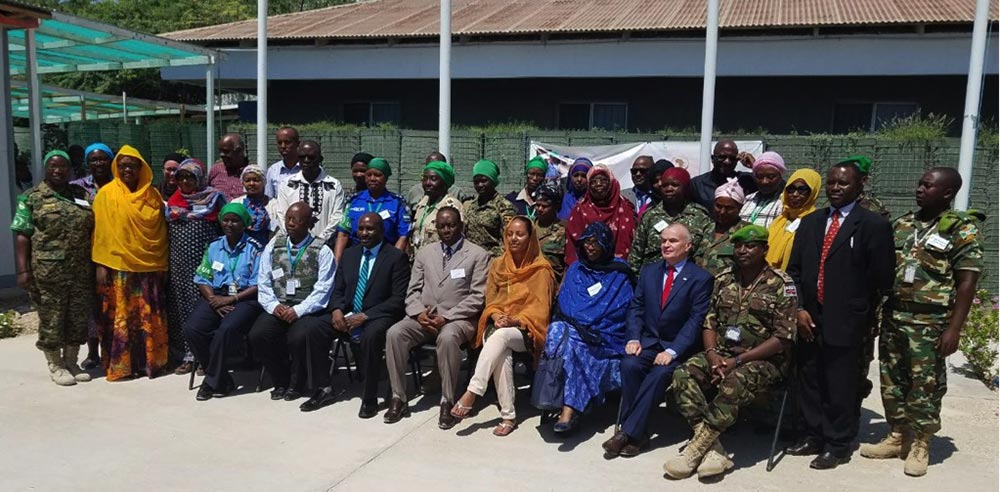 The policy workshop captured the successes registered by the mission and best practices in mainstreaming gender in peace support operations (PSOs) including those lessons that can be shared with other AU missions and UN Peacekeeping missions in Africa.
This initiative is in line with the ACCORD/TfP Programme's strategic goal of women's effective participation in decision-making & implementation of the peace and security agenda; and a gender perspective is included in analysis of new threats and violent extremism, in planning for PSOs, and in building capacity.
ACCORD/TfP was represented by Miss Sibusisiwe Nkosi, Programme Officer Peacekeeping Unit (PKU), Ms Irene Limo, Coordinator Peace Making Unit (PMU), Brig General (rtd) Machakaire, Coordinator Peacekeeping Unit and Precious Ngcobo Programme Administrator PKU. ACCORD is an initiative funded by the Norwegian Ministry of Foreign Affairs.