The Social Good Summit is an annual event during the United Nations General Assembly (UNGA) week. The 2018 event, held on 23 September, brought together a community of global citizens and progressive thought leaders around the theme #2030NOW. The Summit focused on the role that technology can play in making the world a better place.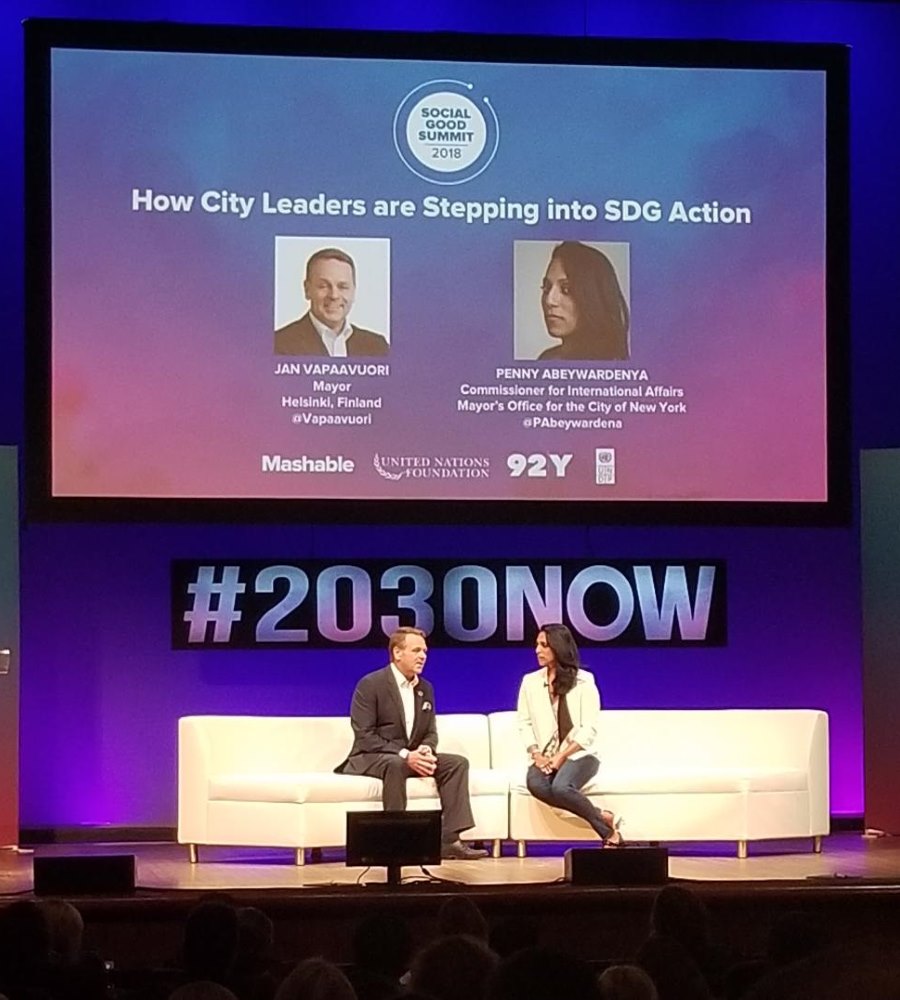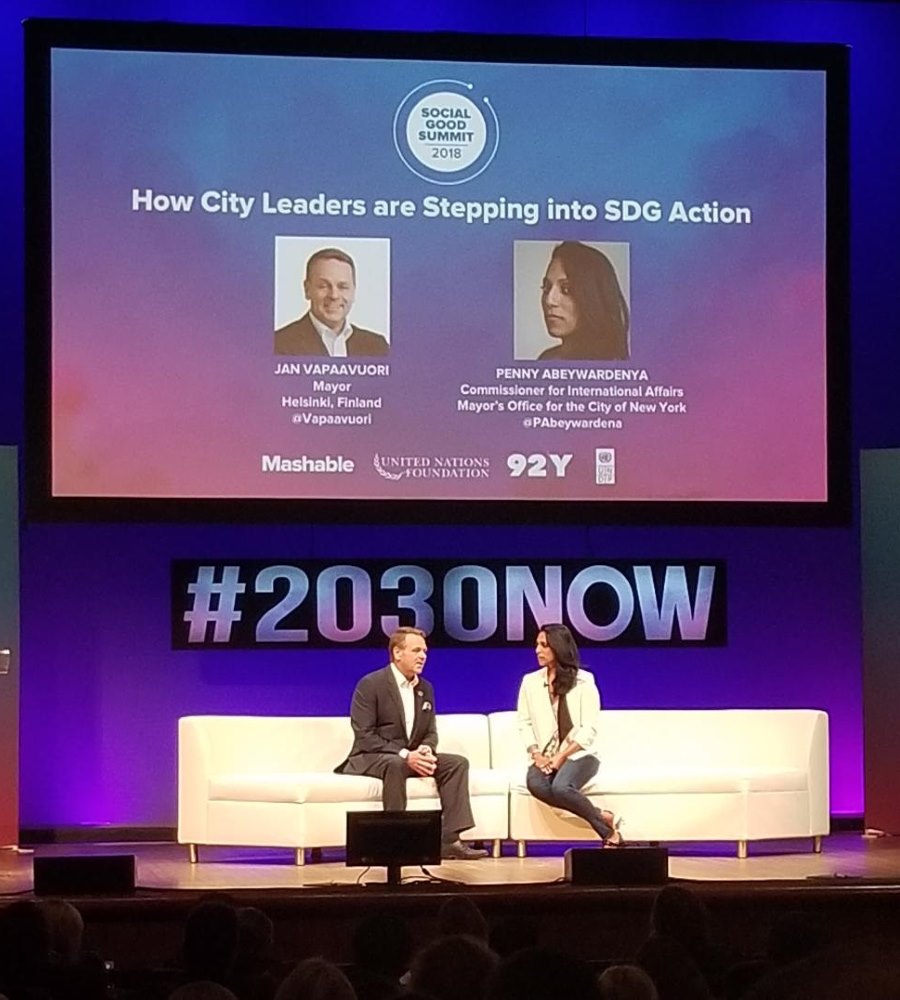 The 2018 speakers covered a wide-variety of themes and professional disciplines. Discussion sessions included a range of innovations from the 3D printing as a solution to global housing, the power of Blockchain for social change and empowerment, to reflections on the digital revolution and who is being left behind and innovations in health for where it's needed most. Some of the speakers included the UN Youth Youth Envoy, Jayathma Wickramanayake, who together with comedian and UNICEF Goodwill Ambassador Lilly Singh spoke on the topic of Youth is never wasted on the young. Under-Secretary General of the UN and Executive Director of UN Environment, Erik Solheim and Miranda Wang, Founder and CEO of BioCellection and UN Environment Young Champion of the Earth, spoke on the Hope for a Healthy Planet. Nobel Laureate, Lymah Gbowee reflected on Why partnerships for peace must start with women, with Zuriel Oduwole, American teenage education advocate and film maker Spoke about the Untold Story of Girls and Mobile.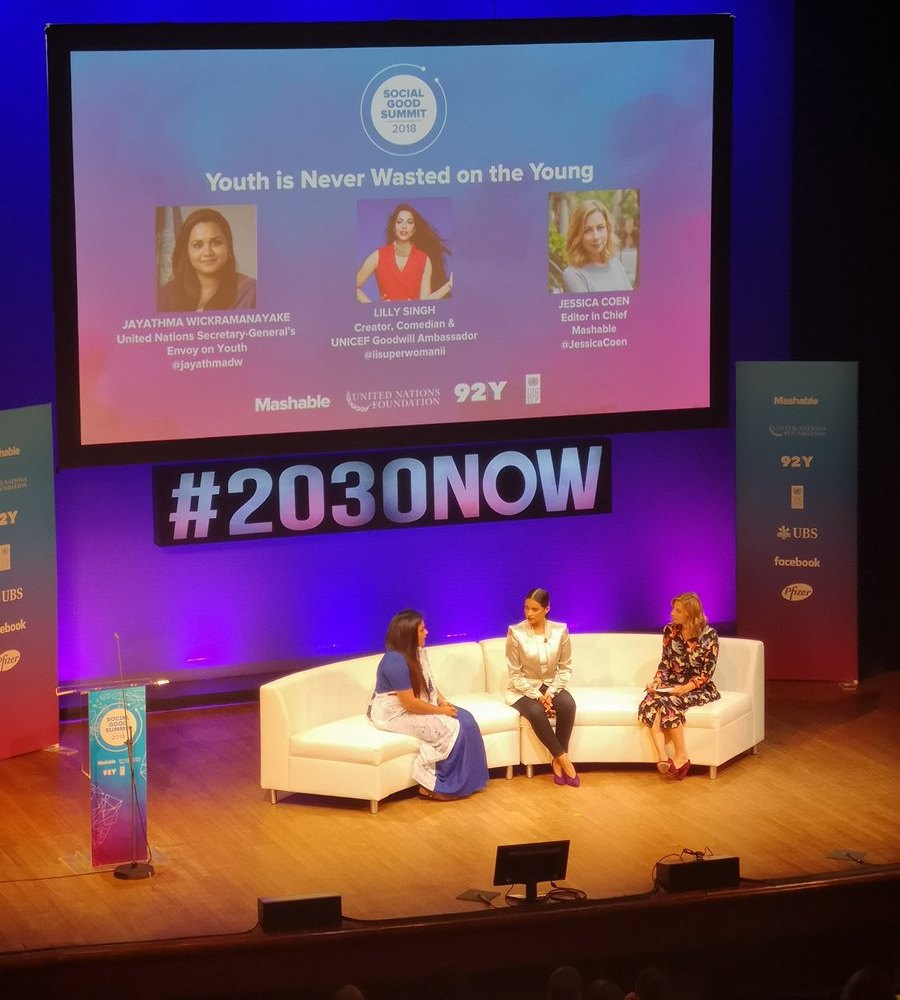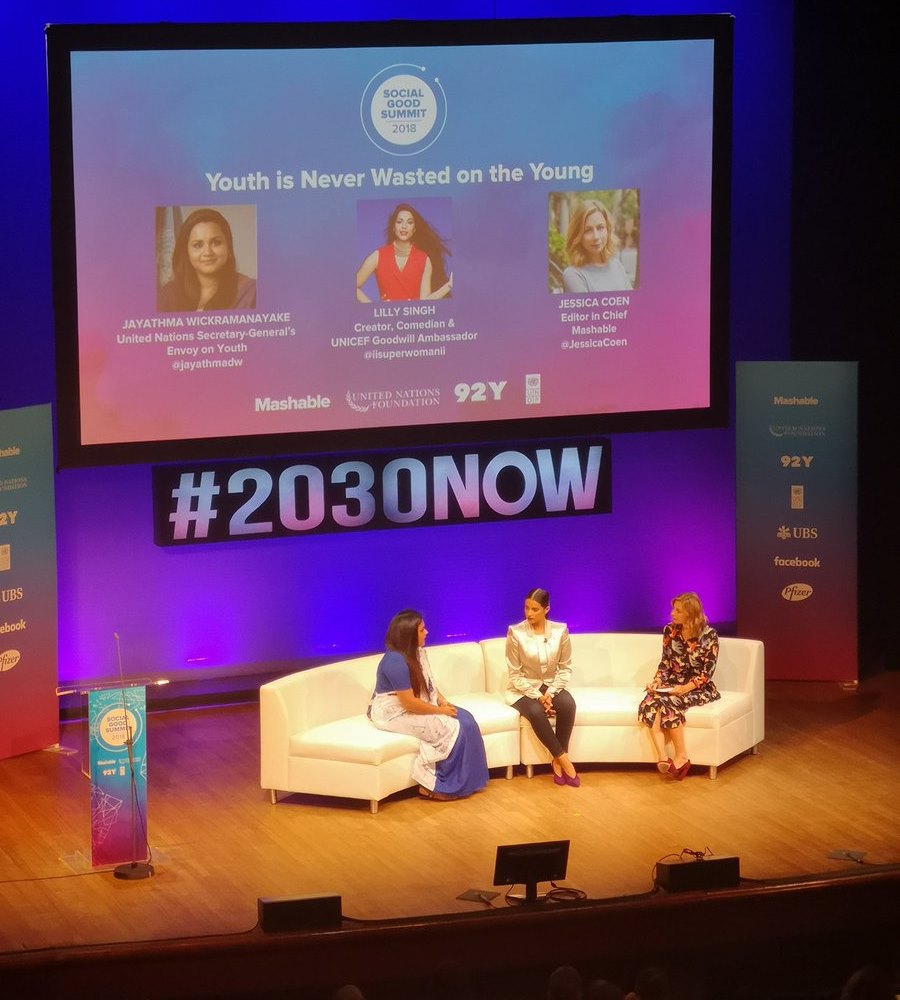 With Global Peace seeking to promote an ecosystem of innovators, investors, influencers and implementers, to generate innovative solutions to the challenges of facing the world today, the Social Goods Summit was an incredible space to connect progressive leaders and learn from their innovations already being activated.