Introduction
The outbreak of the novel coronavirus (COVID-19) pandemic across the world has seen new approaches of doing things. COVID-19 broke out in the city of Wuhan, China, in November 2019, from where it has since spread across the world. Given the ravaging impact of the virus, the World Health Organization (WHO) declared COVID-19 a global pandemic on 11 March 2020. To contain the spread of the pandemic, governments at all levels have come up with various policies. Social and physical distancing, state lockdowns restricting movement, and imposing bans on domestic and international travel (except for essential and humanitarian purposes), have been the most prominent of such policies. The current pandemic situation has indeed changed many things across countries.
Nigeria recorded its COVID-19 index case on 28 February 2020, and has also been implementing policies to contain the pandemic. Since then, the country has recorded a total of 54 247 confirmed cases, with 1 023 deaths, 42 010 discharged from hospitals and 11 214 active cases (as of 1 September 2020).1 To contain the spread of the virus, the federal government, through its Presidential Task Force on COVID-19, rolled out various policies such as social and physical distancing in public places, restrictions in movement, travel bans, lockdown, mandatory use of face masks, and bans on all forms of public and social gatherings (schools, churches, mosques, clubs and so on), among others. Nevertheless, given the weak health system in the country and the challenges with implementing the COVID-19 quarantine rules, the virus has continued to spread and has killed many Nigerians.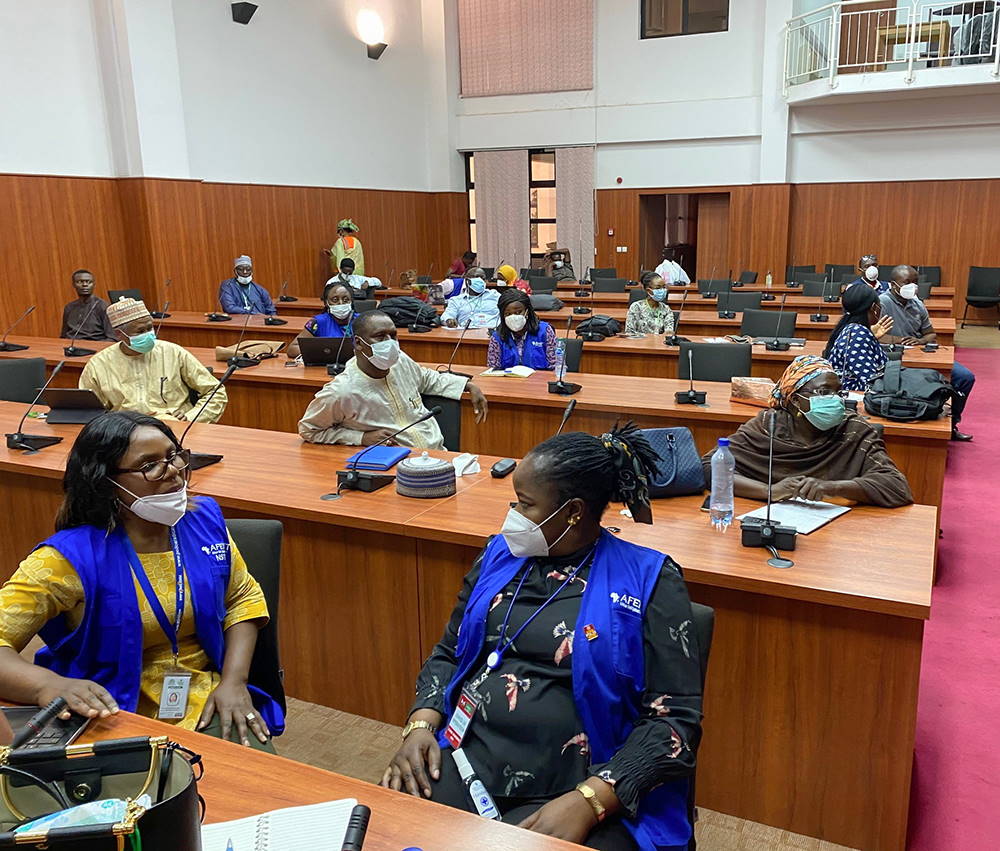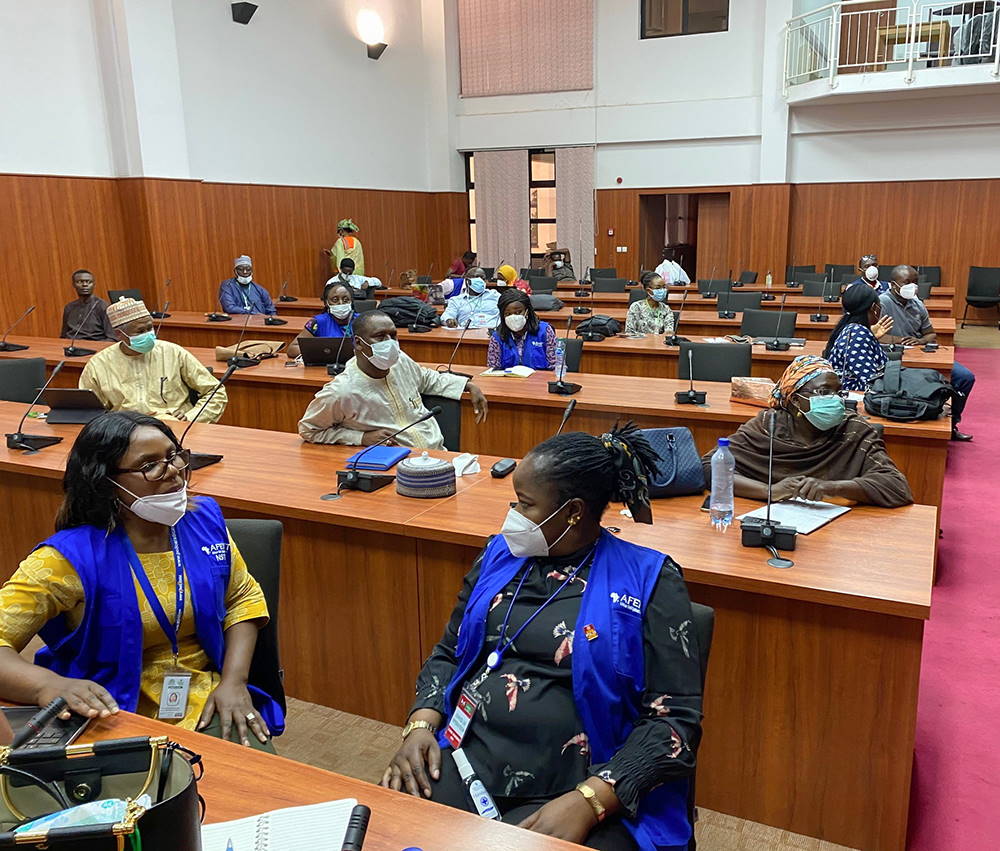 While several countries of the world are squarely focused on the pandemic and drawing on all available resources, some African countries are faced with the double challenge of conflicts and the pandemic. Nigeria falls into the category of countries having to handle both conflicts and the pandemic, having been confronted with the ravaging activities of Boko Haram, herdsmen, bandits and militants over the years. In the face of the COVID-19 pandemic and efforts by countries to curb it, how is Nigeria responding to security and conflict challenges? Have the various policies put in place to curb the spread of COVID-19 hampered or boosted state responses to conflicts, or has the situation benefited the various conflict groups? What new directions, if any, is conflict/insecurity taking in Nigeria amidst the pandemic? These are the critical questions that this article addresses. This will enable an understanding of the trends and challenges of insecurity and conflicts in the country in the face of COVID-19, including how policies put in place to address the pandemic have impacted on state responses to conflicts and insecurity and the operations of the various conflict groups.
The next section provides a general background on the state of conflicts and insecurity in Nigeria, followed by an analysis of the state of insecurity and conflicts in the country since 28 February 2020, when the country recorded its first COVID-19 case. The final section presents a tracking of major conflict-induced displacement of people amidst the pandemic, before the conclusion.
Background on Conflict and Insecurity in Nigeria
Terrorism and other forms of insecurity and conflicts are not new in the Nigerian state. The activities of Boko Haram and bandits, intercommunal clashes, the herdsmen–farming community crisis and militancy, among others, have ravaged (and continue to ravage) the country, leaving thousands dead and millions displaced.2 Acts of terrorism by Boko Haram have been rampant in north-eastern Nigeria, while banditry is more prominent in the north-western region of the country. In the south-south and south-eastern regions, the activities of militant groups and herdsmen have continued to ravage the area. The south-south dominant militant groups have often operated via kidnappings and oil bunkering. The herder–farmer conflict is associated with struggle over scarce resources, land ownership, proprietorship and community ownership. Herdsmen, who are typically from northern Nigeria, often migrate to the southern parts of the country in search of healthy and greener grazing pastures, which are now of very low quantity in the north. These herdsmen are often regarded as strangers in their new settlements, they encroach on the farms of the local people and their animals graze on (and destroy) the farmers' crops. This has mostly been the source of the crisis between the two groups, resulting in cattle rustling, killings, rapes, abductions and other atrocities.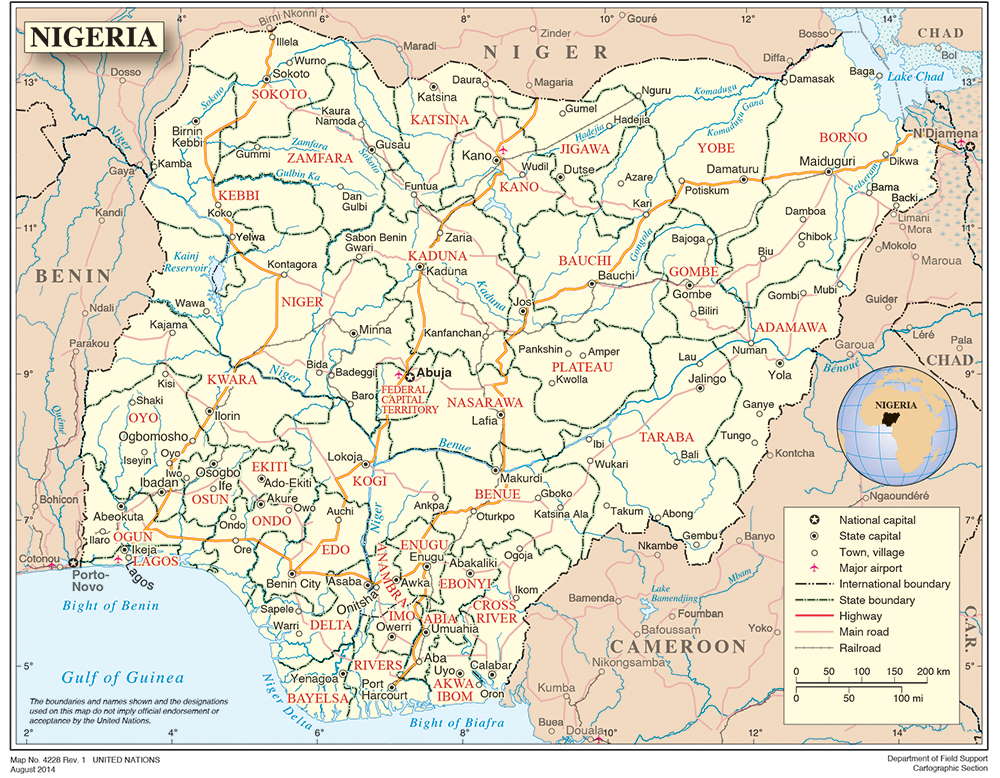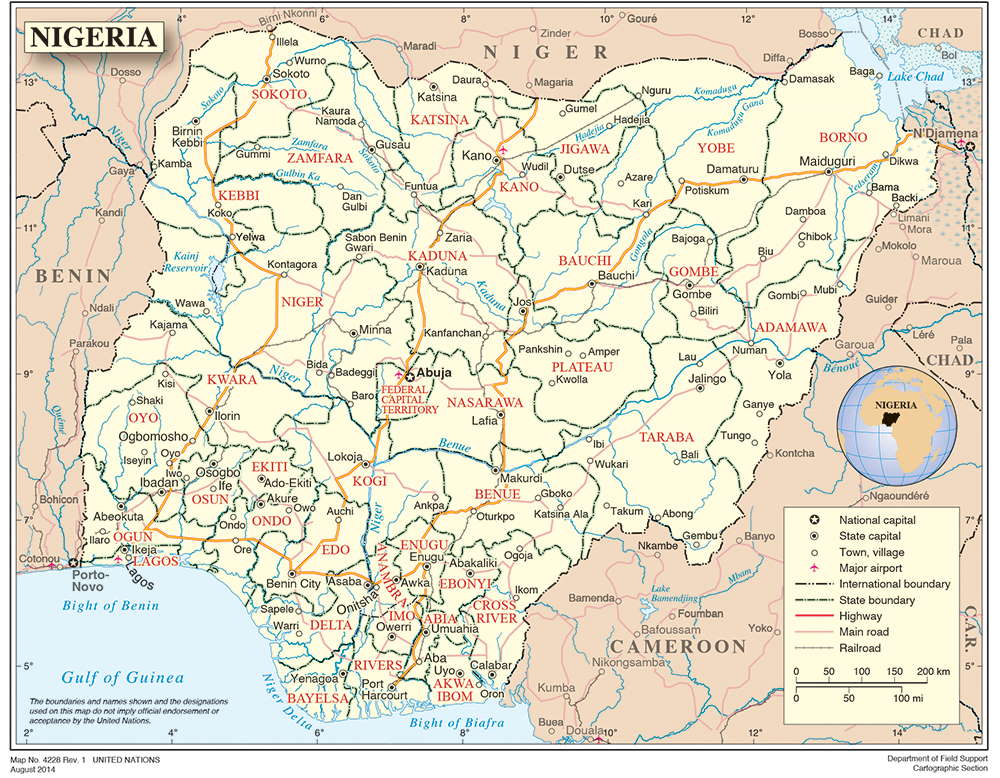 While the scourge of insecurity and conflicts have been on the increase in Nigeria, the various conflict groups have also had their share of the brutality and combatant activities of security forces across the country. The Nigerian Armed Forces have recorded some progress over the years in their quest to end the various conflicts in the country, but the activities of the conflict groups have continued unabated across the country.
The Boko Haram Insurgency amidst COVID-19 in Nigeria
During the current COVID-19 pandemic in Nigeria, while it can be said that the Nigerian Armed Forces have made significant achievements in the fight against terrorism, Boko Haram has continued to launch attacks – albeit very subtle and targeting security personnel, rather than the civilian population. This is a different approach from its pre-COVID-19 operations. During the pandemic, such attacks have included the killing of four policemen and two militia men at an army base in Damboa, Borno State on 4 March 2020.3 On 23 March 2020, the Nigerian Army suffered an ambush by Boko Haram at Goneri in northern Yobe State, where 50 members of the Nigerian Armed Forces were killed in the attack.4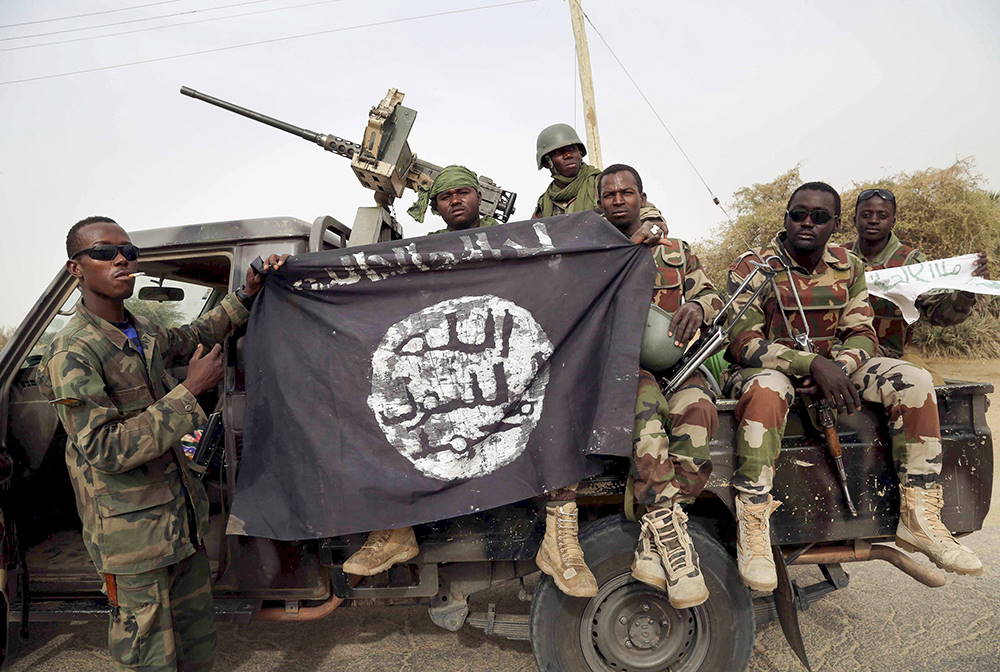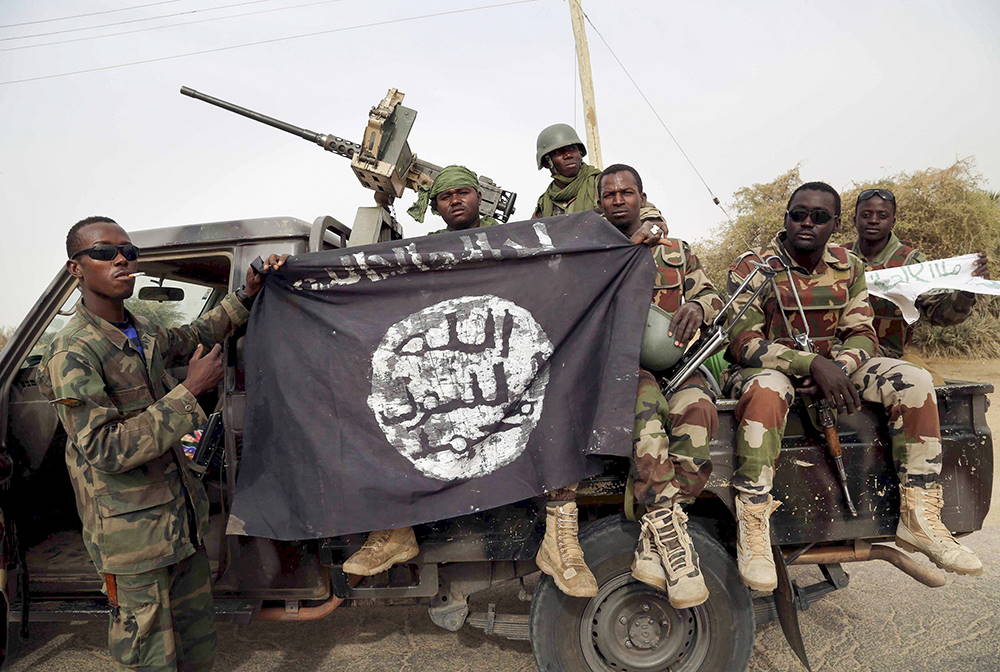 The Nigerian Armed Forces took advantage of the lockdown and curfews occasioned by the pandemic to launch a series of attacks on Boko Haram and recorded significant breakthroughs. For example, between 21 and 23 March 2020, during the early period of the lockdown in Nigeria, the military killed about 200 Boko Haram militants at Alagarno, Borno State.5 On 20 March 2020, the Nigerian Army neutralised and destroyed several terrorist training camps in the north-east, also killing many members of the group.6 In another development, on 20 April 2020, military troops attached to 159 Battalion in the Geidam local government area of Yobe State killed 13 Boko Haram terrorists.7 Between 1 and 5 May 2020, the Nigerian Army announced that it had killed 134 members of Boko Haram in an campaign codenamed Operation Kantana Jimlan,8 and on 17 May 2020, Operation Lafia Dole killed 20 Boko Haram members in Baga, Borno State.9
Indeed, the successes recorded in the fight against Boko Haram during the COVID-19 period is evident in an audio clip that recently emerged. This clip, purported to have been recorded by a factional leader of Boko Haram, Abubakar Shakau, surfaced on the internet on 8 May 2020. In the clip, the leader of the group lamented the serious losses Boko Haram has experienced and how it is being hit hard by the operations of the Nigerian Armed Forces during the pandemic.10 As such, Boko Haram's pattern of operation has changed significantly from attacking local communities and villages to confronting the Nigerian Army and other security forces and consistently mounting pressure on them. The lockdown, curfew and several roadblocks nationwide appear to have kept insurgents away from their local civilian targets. They are instead clashing with security forces.
Banditry amidst COVID-19 in Nigeria
While the pandemic situation has been able to keep the insurgent groups away from their targets of local communities and villages and has afforded the Nigerian Armed Forces the opportunity to gain ground over Boko Haram, the same cannot be said for the activities of bandits in the country. Bandits are members of criminal groups currently terrorising most parts of the country, but especially north-western Nigeria, through atrocious activities such as killings and kidnappings. Banditry is a product of hunger, poverty, illiteracy and marginalisation, and the activities of the bandits portray a displaced aggression against the state. Bandits have continued to launch attacks in many parts of the country amidst the pandemic. Their mode of operation does not seem to be affected in any way by the pandemic, as their activities continue unabated. While the Nigerian Armed Forces have been able to curtail terrorism during this period, bandits have remained free to operate and unleash mayhem on citizens, with only very slow success and apprehension recorded by security forces. Bandits have not turned their anger and frustration on security forces like their terrorist counterparts, as they continue to gain access to their targets among the civilian population.
A few days after Nigeria recorded its first case of COVID-19, on 2 March 2020, bandits attacked and killed at least 50 people in the three villages of Kerewa, Zareyawa and Minda in Kaduna State.11 Following this attack, on 15 March 2020, a group of armed bandits attacked and abducted travellers along the Birni-Gwari Kaduna highway.12 In another bandit attack on 31 March 2020, in southern Kaduna in Kaduna State, gunmen killed at least 11 people,13 and in a two-day operation between 14 and 15 April 2020, banditry attacks on the Shiroro and Rafi local government areas of Niger State left six people dead.14 Katsina State also witnessed mass murder and robberies in three different locations, leaving 47 people dead on 18 April 2020.15 This threw the entire community into pandemonium and apprehension, while leaving many displaced. In a daylight operation carried out by suspected bandits on 28 May 2020 in Sabon Birni District of Sokoto State, at least 60 people were killed and several others wounded.16
While the COVID-19 pandemic has not stopped bandits from carrying out their heinous acts, it has also not offered security forces any better opportunity to clamp down on bandits. The continued attacks could be explained by the proximity of bandit groups to victims' communities. Unlike Boko Haram, which moves from its hideout in the Sambisa Forest to attack local communities, bandits often camp in settlements close to victims' communities – and, at times, live with their victims in the same community. Hence, the restrictions occasioned by COVID-19 did not curtail bandit attacks.
The response of security at this time is no different from what held pre-COVID-19. Only a few successes have been recorded against banditry in the country. For example, on 29 March 2020, Nigerian Army troops apprehended and killed nine bandits and rescued 12 of their abductees in the Bungudu area of Zamfara State. Also, in the Zurmi community of Zamfara State, troops killed over 89 bandits in an Operation Hadariu Daji raid between 22 and 24 April 2020,7 and in Katsina State, policemen arrested six bandits on 27 May 2020.17 While security forces have recorded these successes during the pandemic, they do not in any way match the numerous attacks and killings by bandits during the same period. Bandits have been operating freely during the pandemic in Nigeria – it seems the period is an added advantage to bandits, and they are making good use of it. This is because while locals are confined within their homes due to COVID-19 restrictions, bandits – who live very close to these mostly remote communities – find it easier to attack people within their homes.
The Herdsmen–Farmers Conflict and Communal Conflicts
Although the activities of bandits are not comparable to those of herdsmen during the pandemic, one thing is clear: security forces are not gaining traction with the herders at all. If a minimal level of success is being recorded against bandits, then it is almost no success with respect to activities of herdsmen across the country. Herdsmen have continued to launch attacks on villages and local communities (mostly in the south-south, south-east and southern Kaduna regions of the country) during the pandemic with no single apprehension yet – at least, not any brought to public purview. However, the pandemic seems to have reduced the number of casualties and incidents. This may be due to the fact that the farming season is yet to fully take off and the lockdown has restricted movements that have kept most farmers at home.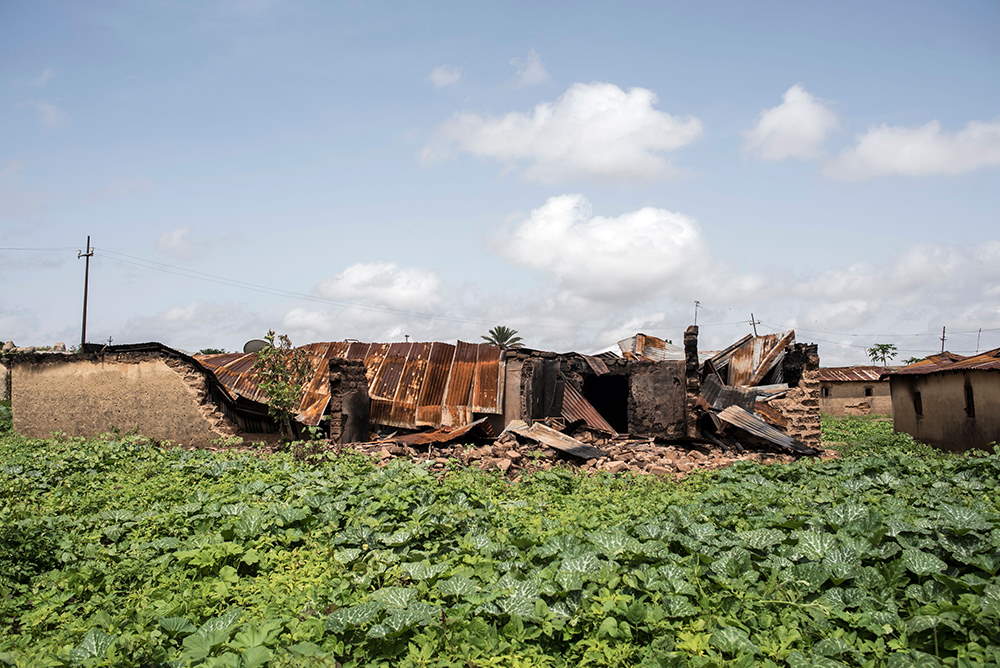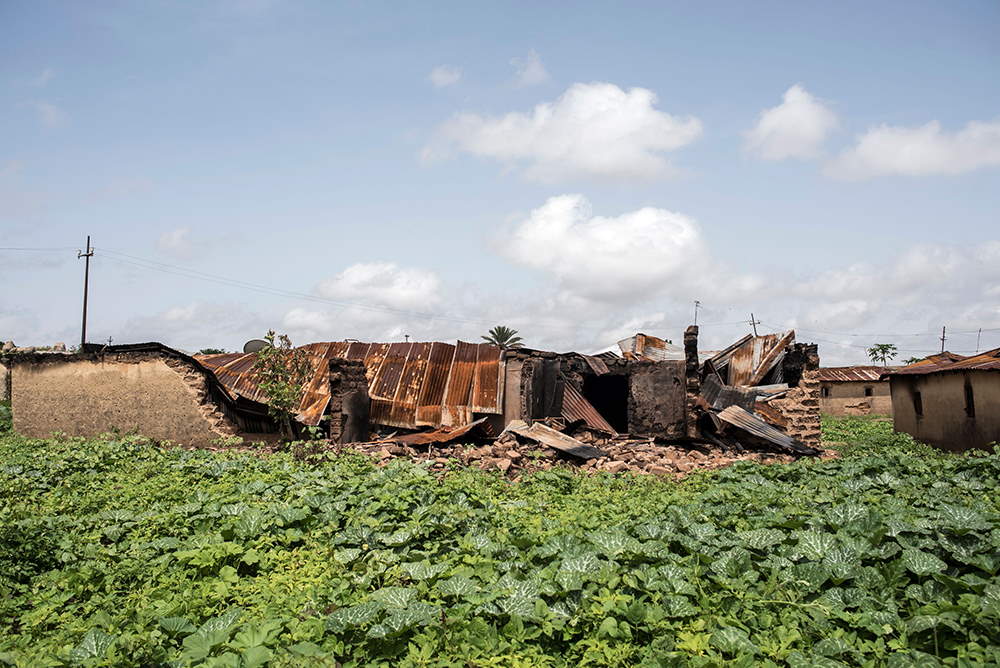 In an attack on 15 April 2020 in the Basa area of Plateau State, suspected herdsmen killed at least nine people and razed over 200 houses.18 During a wedding ceremony in Tegina Kabata Shiroro Council in Jos, Plateau State, at least 12 people were killed and five others, including the groom, were abducted,19 and in southern Kaduna, Kaduna State, herdsmen militia attacked a community on 11 May 2020, killing many and displacing others. A day after this attack, in Gonar Rogo, Kaduna State, herdsmen killed 17 people.20
The pains inflicted by herdsmen on local farming communities and villages continue to hit the locals very hard, even amidst the pandemic. Most communities in the south-south region continue to complain about the nefarious activities of herdsmen, while appealing to the government to come to their rescue. The president of the Southern Kaduna People's Union (SOKAPU), Jonathan Asake, succinctly captured their plight with herdsmen amidst the pandemic when he lamented:
We wish to alert the world that Southern Kaduna communities have been under constant invasions and massacres that is fast assuming a genocidal proportion. Despite the current lockdown caused by COVID-19 pandemic, our communities are being invaded on a daily basis and chased out into other communities as internally displaced persons.21
As has been mentioned, no culprit connected to any of the herdsmen activities during the pandemic has so far been apprehended. The near future is likely to be more challenging in terms of the herders–farmers conflict and communal conflicts, as the federal government continues to ease the lockdown and grant special permits for farming activities. The farming season is beginning again, and farmers will return to their farms while herdsmen continue their nomadic grazing activities in the same areas.
Conflict-induced Displacements amidst COVID-19 in Nigeria
Following the outbreak of COVID-19 in Nigeria, the country has continued to experience the serious displacement of people due to various conflicts arising from Boko Haram, herdsmen and bandits' activities. While these displacements are not particularly unusual or different from conflict-induced displacements pre-COVID-19, the plight of internally displaced persons (IDPs) are often compounded amidst a pandemic like COVID-19. In the wake of the COVID-19 pandemic in Nigeria, over 48 000 conflict- and violence-induced displacements have been recorded and reported by the Internal Displacement Monitoring Centre.22 Some of these displacements include:
2 321 people displaced in the Jere local government area, Borno State, on 27 August 2020 as a result of attacks and fear of future attacks;
869 displaced people between 24 and 30 August 2020 in the Chikun and Birni local government areas of Kaduna State as a result of insecurity and armed attacks;22
1 200 people were displaced on 15–16 May 2020 as a result of intercommunal clashes in the Lamurdo area, Adamawa State;
919 people were displaced between 6 and 12 April 2020 in the Askira Uba area in Borno State and the Hong and Michika local government areas in Adamawa State, as a result of fears of attack and conflict; and
1 022 people were displaced in the Askira/Uba Gwoza and Monguno local government areas in Borno State between 2 and 8 March 2020, as a result of conflict and violence.22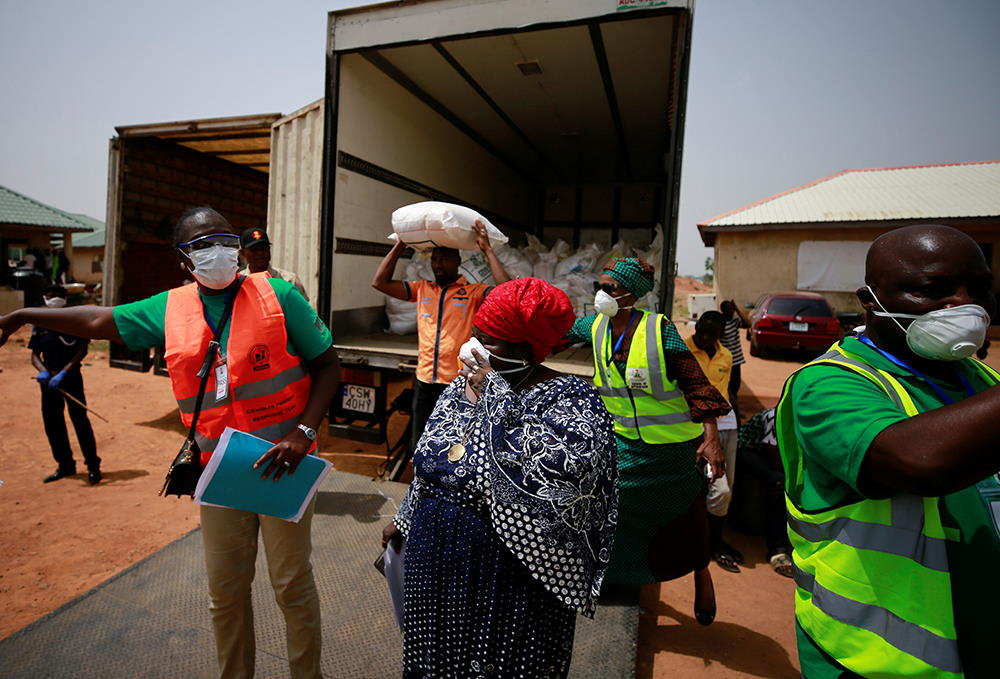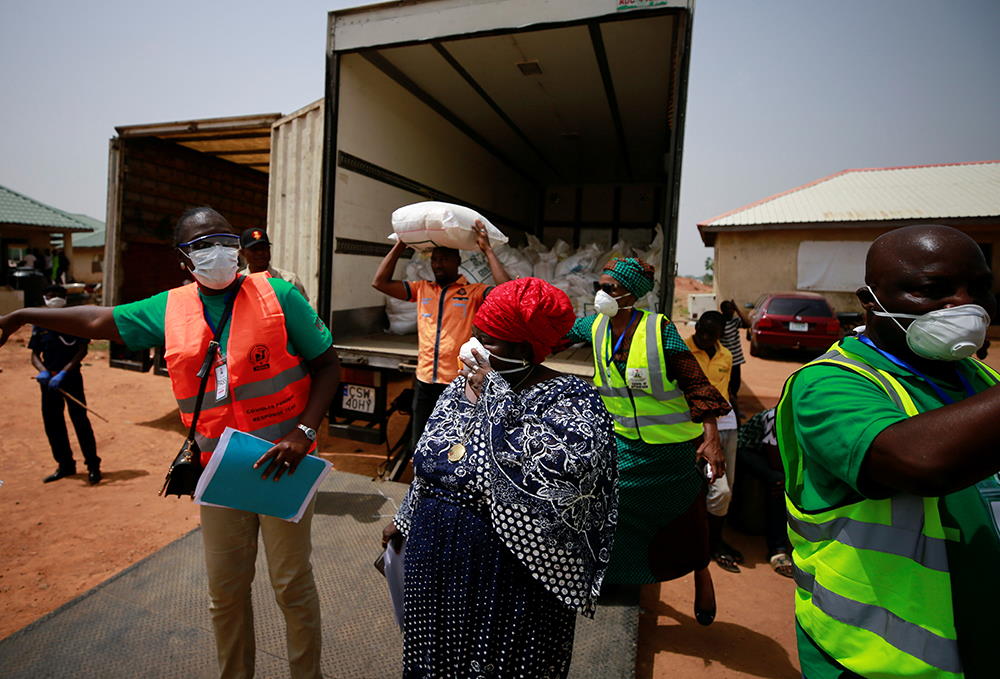 Oftentimes, the IDPs have either joined others in nearby IDP camps in their states of residence, or relocated to the homes of friends and relatives. At the IDP camps, they are assisted with shelter, food items and other basic necessities by government and non-government agencies operating in the camps.
Conclusion
The COVID-19 pandemic has seen the restriction of terrorist activities, with casualties now mostly from the Nigerian Armed Forces rather than the civilian population. The lockdown and restrictions in movement occasioned by the pandemic seems to have denied terror groups access to the local civilian population, which used to be their targets pre-COVID-19. The situation has also afforded the Nigerian Armed Forces the opportunity to leverage on and gain ground and successes over Boko Haram. However, the same cannot be said with banditry and the herdsmen–farmers conflict, as these two conflict situations continue to unleash mayhem on local communities and villages. The pandemic has not changed the modes and patterns of operation for bandits and herdsmen. It has not provided any special opportunity to security forces to launch aggressive attacks on the groups, nor have security forces been able to take advantage of the pandemic with respect to containing the activities of bandits and herdsmen.
Given the spate of continued conflicts and violent attacks, mostly by the Boko Haram terrorist group, bandits and herdsmen amidst the COVID-19 pandemic in Nigeria, it is pertinent for the government and relevant security agencies to put practical measures in place to further protect people, as a matter of exigency. While the pandemic has already left its mark on the safety and well-being of the people, the continuous and incessant terror attacks make the situation far worse. Loopholes created by the COVID-19 situation for conflicts to thrive must also be carefully assessed and blocked. Furthermore, those displaced as a result of conflicts and violence amidst the pandemic must receive further care and services from the government. In the same vein, the state of the IDP camps must be further improved, with COVID-19 protocols in place to protect displaced people from spreading the virus.
Endnotes
Nigerian Centre for Disease Control (NCDC) (2020) 'COVID-19 Nigeria: Confirmed Cases by State',Available at: <https://covid19.ncdc.gov.ng/> [Accessed 2 September 2020].
Institute of Peace and Conflict Resolution (2017) 2016 Strategic Conflict Assessment of Nigeria. Ibadan, Nigeria: John Archers Publishers Ltd., pp. 15–18.
Aljazeera (2020) 'Six Killed in Attack on Nigeria Military Base' Aljazeera, 4 March, Available at: <https://www.aljazeera.com/news/2020/03/killed-attack-nigeria-military-base-200304135023445.html> [Accessed 2 September 2020].
Aljazeera (2020) 'At Least 50 Nigerian Soldiers Killed in Boko Haram Ambush' Aljazeera, 24 May, Available at: <https://www.aljazeera.com/news/2020/03/50-nigerian-soldiers-killed-boko-haram-ambush-200324185317954.html?utm_source=website&utm_medium=article_page&utm_campaign=read_more_links> [Accessed 29 May 2020].
Kola, Olarewaju (2020) '200 Boko Haram Militants Killed in Nigeria: Official', Anadolu Agency, 25 March, Available at: <https://www.aa.com.tr/en/africa/200-boko-haram-militants-killed-in-nigeria-official/1778380> [Accessed 29 May 2020].
Abu-bashal, Adam (2020) 'Nigeria: Boko Haram Training Camp Destroyed' Anadolu Agency, 20 March, Available at: <https://www.aa.com.tr/en/africa/nigeria-boko-haram-training-camp-destroyed/1773507> [Accessed 29 May 2020].
Onyedinefu, Godsgift (2020) '4 Soldiers, 21 Bandits Killed in Zamfara', Business Day, 22 April, Available at: <https://businessday.ng/security/article/4-soldiers-21-bandits-killed-in-zamfara/> [Accessed 20 May 2020].
Omonobi, Kingsley (2020) 'Troops Kill 34 Boko Haram Insurgents, Nab 16 Informants', Vanguard, 4 May, Available at: <https://www.vanguardngr.com/2020/05/troops-kill-134-boko-haram-insurgents-nab-16-informants/> [Accessed 1 September 2020].
Anadolu Agency (2020) 'Nigerian Army Kills 20 Boko Haram Insurgents in Borno', Available at: <https://www.aa.com.tr/en/africa/nigerian-army-kills-20-boko-haram-insurgents-in-borno/1844941> [Accessed 1 September 2020].
Abubakar, Mansur (2020) 'Boko Haram Shakau Dey Cry, Beg God to Protect am against Nigerian Soldiers', BBC News Pidgin, 12 May, Available at: <https://www.bbc.com/pidgin/tori-52555034> [Accessed 29 May 2020].
Aljazeera (2020) 'At Least 50 Killed in Northern Nigerian 'Bandit' Attacks', Aljazeera, 2 March, Available at: <https://www.aljazeera.com/news/2020/03/50-killed-northern-nigeria-bandit-attacks-200302133135648.html> [Accessed 29 May 2020].
Premium Times (2020) 'Armed Men Attack Kaduna Highway, Kill, Kidnap many Travellers', Available at: <https://www.premiumtimesng.com/news/headlines/382056-armed-men-attack-kaduna-highway-kill-kidnap-many-travellers.html> [Accessed 1 September 2020].
Vanguard News (2020) 'Gunmen Kill 11 Persons in Kaduna Attack, 24 Hours after 21 were Killed', Available at: <https://wwwvanguardngr.com/2020/07/gunmen-kill-11-persons-in-kaduna-attacks-24-hours-after-21-were killed/> [Accessed 1 September 2020].
Sun News (2020) 'Again, Bandits Strike in Niger, Kill 6, Injure Many: Rustle over 500 Cattle', Available at: <https://www.sunnewsonline.com/again-bandits-strike-in-niger-kill-6-injure-many/> [Accessed 1 September 2020].
Hazzad, Ardo (2020) 'Armed Bandits Kill 47 in Northwest Nigeria's Katsina State: Police' Reuters, 19 April, Available at: <https://www.usnews.com/news/world/srticles/2020-04-19/armed-bandits-kill-47-in-northwest-nigerias-katsina-state-police> [Accessed 1 September 2020].
Khalid, Ishaq (2020) 'Gunmen Kill Dozens of Nigerians in Broad Day Light', BBC News, 28 May, Available at: <https://www.bbc.com/news/topics/c50znx8v132t/nigeria> [Accessed 29 May 2020].
Vanguard News (2020) 'Police Kill 2 Kidnappers, Arrest 6 Bandits, Recover 130 Cows in Katsina', Available at: <https://www.vanguardngr.com/2020/05/police-kill-2-kidnappers-arrest-6-bandits-recover-130-cows-in-katsina/> [Accessed 1 September 2020].
Garda World (2020) 'Suspected Fulani Herdsmen Attack Village in Plateau State on April 15', Available at: <https://www.garda.com/crisis24/news-alerts/332961/nigeria-gunmen-attack-village-in-plateau-state-april-15> [Accessed 1 September 2020].
Morning Star News (2020) 'Couple Abducted from Wedding in Attacks in Northwest Nigeria that Kill 12 Christians', Available at: <https://morningstarnews.org/2020/04/couple-abducted-from-wedding-in-attacks-northwest-nigeria-that-kill-12-christians/> [Accessed 1 September 2020].
Hassan, Ibrahim (2020) 'Herdsmen Kill 17 in Kaduna Village', Vanguard News, 13 May, Available at: <https://www.vanguardngr.com/2020/05/herdsmen-kill-17-in-kaduna-village/> [Accessed 1 September 2020].
Akhaine, Saxone (2020) 'SOKAPU Accuses Government of Complicity in Southern Kaduna Attacks, Killings', Guardian Nigeria, 17 May, Available at: <https://t.guardian.ng/news/sokapu-accuses-government-of-complicity-in-southern-kaduna-attacks-killings/> [Accessed 29 May 2020].
Internal Displacement Monitoring Centre (2020) 'Nigeria', Available at: <https://www.internal-displacement.org/countries/nigeria> [Accessed 30 May 2020].