ACCORD provides perspectives from civil society and shares experiences and technical insights to develop collaborative frameworks.
In fulfilling its objective of providing support to national, regional and continental frameworks as well as initiatives aimed at conflict prevention and mediation, ACCORD participated in continental consultations aimed at strengthening Regional Economic Communities (RECs) and African Union Commission (AUC) capacities and collaboration at regional level with civil society and member states in conflict prevention and mediation. These consultations took place at the AUC Headquarters in Addis Ababa, Ethiopia from 24-25 June 2013.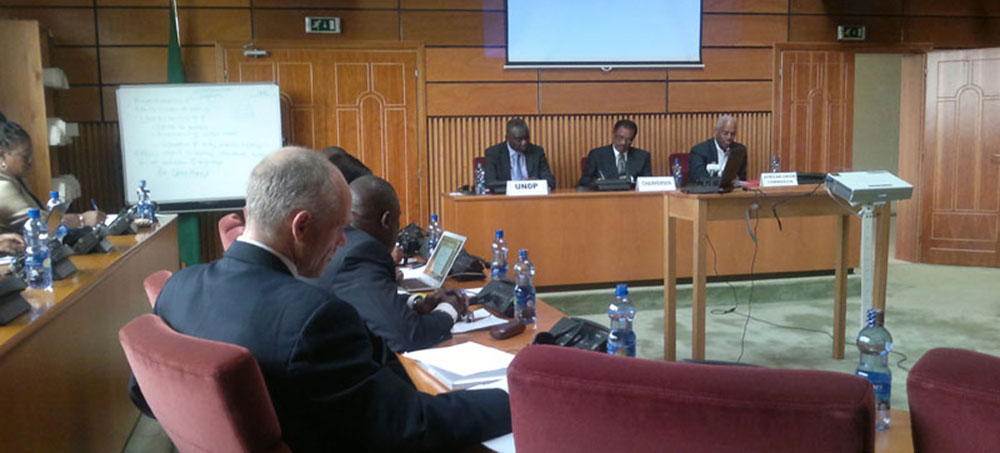 The Peacemaking Unit and the Training Unit participated at the consultations by virtue of ACCORD's strong relationship with the AUC, RECs, the United Nations (UN) and the civil society. ACCORD's participation was anticipated to provide perspectives from the civil society and share experiences, best practises and technical insights that would shape the development of envisaged collaborative frameworks. Besides UNDP which funded the consultations, the meeting was attended by representatives from Southern African Development Community (SADC), Economic Community of West African States (ECOWAS), Economic Community of Central African States (ECCAS), East African Community and the Intergovernmental Authority on Development (IGAD) as well as conflict prevention experts from the civil society. The consultations resulted in agreement on a work plan for the development of regional plans of action which shall lead to the establishment and strengthening of infrastructures for peace, with initial focus where applicable on target crisis and post-crisis countries of the African Solidarity Initiative. Further consultations will take place in January 2014 to review regional plans of actions and the agreed milestones.
Harmonisation of crisis prevention and recovery policies and mechanisms between the Africa Union (AU) and the RECs is essential to ensuring progress on the peace, security, stability and development agenda. Structural conflict prevention remains largely underdeveloped, while efforts in direct conflict prevention measures face challenges related to a lack of capacity and resource mobilisation in the areas of the identification of key actions, their sequencing, and a clear delineation of roles for local as well as international actors.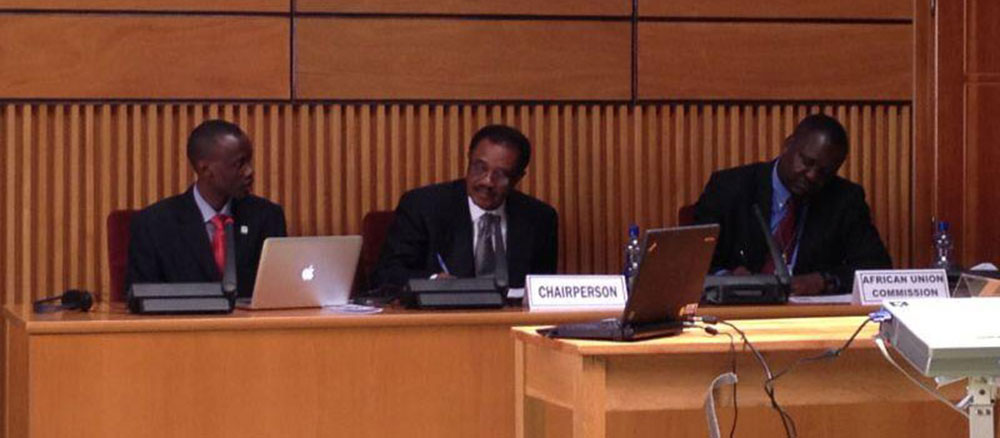 ACCORD anticipates to continue to be involved in the process under the auspices of the AU Mediation Support Capacity Project and remains on standby to provide support to RECs in the activities in the lead up to the January 2014 consultations. ACCORD's commitment to the process affirms its dedication to continue to collaborate with likeminded entities to contribute to the prevention and resolution of conflicts on the African continent.