Ahead of the sixth Tokyo International Conference on African Development (TICAD VI) expected to take place in Nairobi, Kenya from 27-28 August 2016; the Cairo Center for Conflict Resolution and Peacekeeping in Africa organised a workshop in Cairo from 13-14 July 2016 entitled, On the Road to Nairobi: Partnerships in Peacekeeping and Peacebuilding. The workshop brought together representatives of training/research institutions in Africa including the African Peace Support Trainers Association (APSTA), TICAD partners (UN, UNDP, World Bank, AU), and representatives of the Governments of Egypt and Japan as well as selected African Embassies, to hold formal discussions on a number of outcome targets outlined in the Yokohama Action Plan (YAP) – 2013 to 17. ACCORD through the African Peacebuilding Coordination Programme (APCP) was invited to speak at one of the key sessions.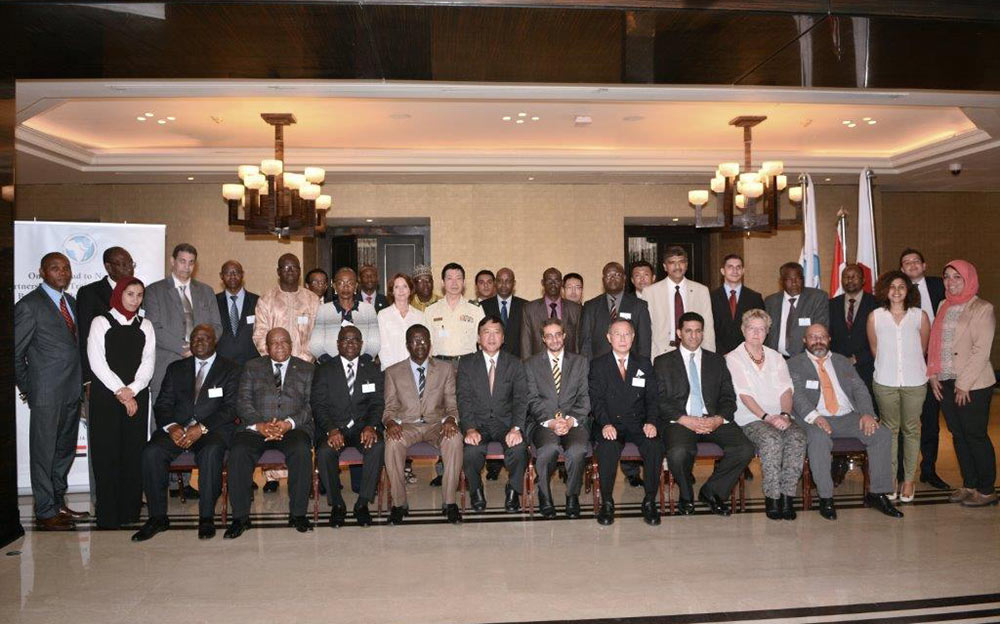 Given the role of peace and security as fundamental prerequisites for development and prosperity in Africa as outlined by the YAP, participants took stock of what has been achieved to-date and drew lessons and experiences gained so far based on efforts to promote African ownership and capacity to effectively implement peace and stability activities. The participants also offered insights on how to increase support for African efforts to prevent conflict, find solutions to displacement, and achieve post-conflict reconstruction, as well as combat terrorism and organised crime. There was recognition of the need to increase the role of AU and Regional Economic Communities (RECs) in the maintenance of peace and security, and enhancing cooperation with the United Nations on these issues; and support to capacity development of peacekeeping and peacebuilding personnel.
There are some recommendations out of the workshop that will be presented at TICAD VI. These include but are not limited to: (a) the need to provide continuous support to training, (b) the importance of coordination with APSTA when determining training support, (c) advocacy for funders and development partners to consider longer programmes (as they are more impactful), and (d) the need for emphasis on preventive diplomacy.
The Peacebuilding Unit was represented by Mr John Ahere, Programme Coordinator. The African Peacebuilding Coordination Programme (APCP) at ACCORD is an initiative funded by the Government of Finland since 2007.
Related links: