Introduction
Across Africa, major advances in democracy have been affected by restrictions on civic space and on the activities of civil society organisations (CSOs), the media and individual activists. Civic space is the foundation for civil society to make its contribution to society, provoking discussion and debate, advocating for a more inclusive society, providing services, building community spirit and challenging those in authority on the decisions they make.
CSOs, individual activists and journalists who raise concerns about the actions of governments, or who call for transparency and accountability, often face reprisals from both state and non-state actors. The CIVICUS Monitor, an online tool that monitors the state of civic space in countries across the world, shows that half of the countries whose civic space is rated as closed in the world are found in Africa.1 The Monitor defines closed as contexts where state and non-state actors create an atmosphere of violence and intimidation, and kill, detain, persecute and injure people who simply exercise their right to assemble, express themselves and associate. These closed countries include Burundi, the Democratic Republic of the Congo (DRC), Equatorial Guinea, Eritrea, Ethiopia, South Sudan and Sudan.
Overall, civic space in Africa is shrinking and this downward trend is precipitated by laws, policies, physical attacks, threats and demonisation of those who stand up for the rights of citizens. While the state, government officials and security and intelligence services are the main perpetrators of these restrictions, non-state actors – including armed groups, terrorist organisations and the private sector – also carry out such restrictions. These restrictions continue, despite the fact that many African governments have committed to upholding fundamental rights as they are signatories to international and regional human rights instruments, such as the International Covenant on Civil and Political Rights (ICCPR) and the African Charter on Human and Peoples Rights (ACHPR). In addition, the constitutions of most countries guarantee the most fundamental rights including freedom of association, assembly and expression.
Restrictions increase in many countries during politically sensitive periods such as elections, as has been observed recently in Kenya, Uganda, Gabon and Zambia, and when incumbents amend constitutions and electoral laws to extend their mandates and terms in office, as experienced in Burundi and the DRC. During periods of elections, members of the political opposition and civil society groups that work on electoral issues and the media are targeted. Media houses are often closed or have their accreditation withdrawn – sometimes for simply providing space for members of the political opposition to express their views. Governments sometimes accuse the private media and CSOs of colluding with the political opposition.
Civil society groups that work on human rights, corruption and governance, and activists and citizens who speak out against the excesses and policies of the government, are mostly victims of the restrictions perpetuated by the state. There is also an increase in the spate of attacks on and persecution of activists working on land, environmental and indigenous rights. Governments justify these restrictions by stating they are aimed at ensuring state security, protecting sovereignty and addressing challenges related to terrorism.
This article looks at the various sources of these restrictions or threats to civic space and examines how they affect those who are critical of government actions. It also looks at how civil society and individual activists are pushing back on these restrictions. As governments across the African continent use legal means and policies to regulate and restrict the activities of CSOs and physically target human rights defenders, CSOs and human rights defenders now use innovative ways to raise awareness of human rights violations and the excesses of governments.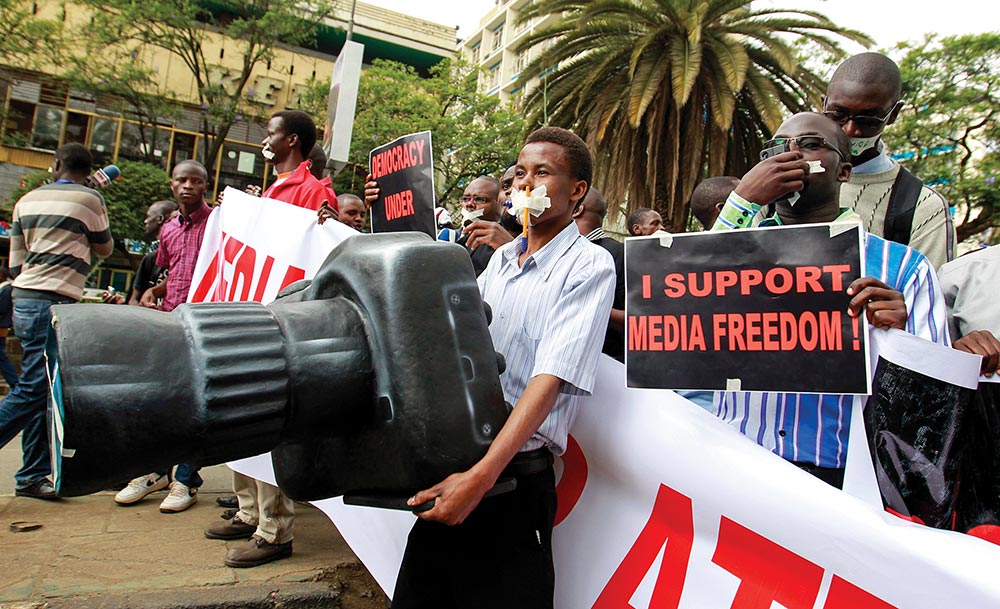 Restrictive Legislation and Policies Used to Curtail Fundamental Rights
The enactment of restrictive legislation that affects the functioning of civil society is not unique to Africa. Governments in Hungary, Poland, India and Russia have put in place laws aimed at restricting the formation, activities and financing of civil society. From Cameroon to South Africa, Nigeria, Uganda, Kenya, Zambia and Malawi, many African countries have promulgated or are in the process of promulgating legislation and policies that restrict – rather that open up – the space in which CSOs and their representatives operate. Most of these laws contain draconian provisions that are carefully embedded to constrain the space and activities for civil society groups. Other provisions in the laws are worded in broad and ambiguous terms, and this enables state authorities to interpret them subjectively when dealing with civil society groups. The International Center for Not-for-Profit Law recently released its freedom monitor – a tool that explains the legal dynamics affecting fundamental freedoms.
In Ethiopia, the environment for civil society is governed by the Charities and Societies Proclamation (CSP). It was adopted in 2009 and its effect on the operations of civil society was almost instantaneous. Almost all human rights organisations closed down, significantly scaled down their operations or changed their focus to include activities that are not human rights-based. According to the CSP, national CSOs are prohibited from receiving more than 10% of their funding from foreign sources if they focus on human rights including democratic rights, conflict resolution and gender rights. CSOs are also not permitted to spend more than 30% of their budget on administrative costs, and this remains problematic because the law does not define what administrative costs are.2 In the immediate aftermath of the promulgation of the law, Ethiopian authorities froze the bank accounts and assets of the Human Rights Council (HRCO) and the Ethiopian Women Lawyers Association (EWLA).3
The HRCO has a track record of doing advocacy on human rights, and EWLA provided legal assistance to thousands of women each year. Several organisations that still operate have been forced to self-censor because the government has used the term "administrative costs" inconsistently. The ambiguity in the term means that investigating human rights violations or providing free legal assistance can be defined as administrative by the authorities. CSOs are forced to obtain approval from the authorities if they want to raise funds locally. The implementation of the CSP has given rise to a climate of fear, resulting in high levels of censorship. Many human rights defenders have fled Ethiopia to avoid persecution by the authorities.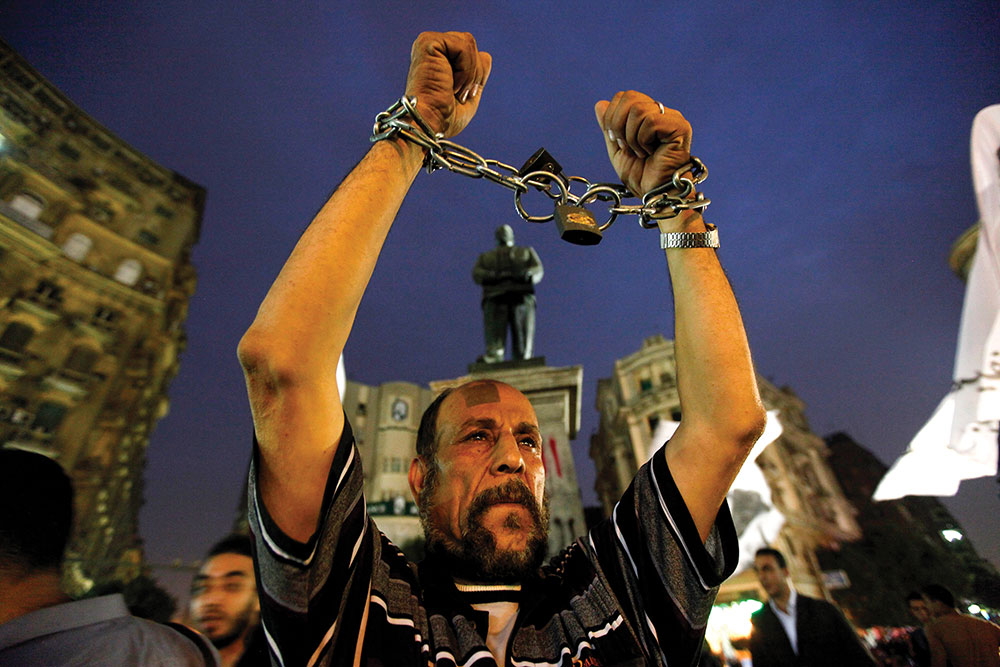 In Egypt, the government ratified a new law regulating non-governmental organisations (NGOs) in May 2017. The Law for Regulating the Work of Associations and Other Institutions Working in the Field of Civil Work prevents NGOs from carrying out activities that impair national security, public order, morality and public health. It provides the government with powers to monitor the activities of NGOs. The law controls funding for NGOs, as it states that associations must obtain permission from the authorities 30 days before they receive funding from funders in Egypt – and upon receipt of the funds, they must inform the Ministry for Social Solidarity.4 In addition, the law states that associations receiving funding from outside of Egypt must notify the authorities within 60 days of the receipt of the funds, but that associations are not permitted to use the funding within 60 days. It goes further to state that Egyptian authorities may reject the funding within 30 days. The implications of this is that several NGOs have had their bank accounts frozen for engaging in activities that are against national interest, and many others have stopped receiving funding from overseas donors.5 These restrictions on freedom of association increase the administrative burden on CSOs and have forced many human rights organisations to change their focus so that they can continue to operate.
Attacks and Burglaries on Civil Society Organisations
In September 2017, Ugandan police and security services raided the offices of Ugandan NGOs Action Aid Uganda, Great Lakes Institute for Strategic Studies, Solidarity Uganda and Uhuru Institute. The attacks were part of a crackdown to curb the voices of those that opposed a parliamentary proposal to lift the presidential age limits, to allow President Yoweri Museveni to contest elections when his current mandate expires. Uganda has a long history of attacks and burglaries on the premises of NGOs. Since September 2012, the offices of at least 24 CSOs have been broken into.6 Most of these organisations work on human rights issues, and sensitive human rights reports, and computers and laptops are stolen during the burglaries.
CSOs in South Africa condemned a military-style armed robbery on the offices of the Helen Suzman Foundation in March 2016. A security guard was tied up and the robbers made away with documents and computers.7 The burglary occurred at a time when the organisation sought to interdict the then-head of South Africa's corruption and crime's fighting investigative unit, the Hawks, from exercising his duties while there was a judicial review of the process that led to his appointment.
In Cameroon, the offices of the Réseau Des Défenseurs Droits Humains en Afrique Centrale (REDHAC) – a network of human rights defenders and CSOs in the Central African region, headquartered in Douala, Cameroon – was broken into in 2014, and confidential documents and expensive equipment were stolen. REDHAC documents human rights violations in eight countries in the Central Africa region and advocates to protect these rights. Unidentified individuals broke into the offices of REDHAC after its staff met with the United States ambassador several hours before. In almost all the cases mentioned here, none of the perpetrators have been held accountable or brought to justice. The attacks on the premises of CSOs and the burglaries aim to send a message to civil society to stop working on issues considered sensitive by the state.
Assassinations and Intimidation of Civil Society Activists
In March 2016, anti-mining activist and chair of the Amadiba Crisis Committee, based on South Africa's Wild Coast in the Eastern Cape province, Sikhosiphi "Bazooka" Rhadebe, was brutally killed in his home after campaigning against the mining interests of Australian mining company Minerals Commodities Ltd (MRC) for more than a decade. His murder was a reflection of the reality faced by anti-mining activists in South Africa's Wild Coast mining area.8 Shortly before he was assassinated, he had allegedly expressed fears to his colleagues about a possible hit list that included him and other members of the committee.
In Kenya, human rights lawyer Willie Kimani was assassinated, together with a client and a taxi driver, by police officers, after all three were declared missing on 23 June 2016.9 He was a lawyer and activist who defended individuals in poor communities and exposed corrupt police officers. At the time the three were killed, Willie was defending his client Josephat Mwenda, who himself had been shot and wounded by a police officer. In the DRC, human rights defenders Tsongo Sikuliwako Alex and Alphonse Luanda were killed in 2017, and Marcel Tengeneza and Father Vincent Machozi were killed in 2016.10 In only a few cases are thorough investigations carried out and the perpetrators identified and brought to justice. The high levels of impunity enjoyed by the perpetrators enables them to repeat such actions.
Internet Shutdowns
African governments are increasingly taking attacks and restrictions on freedom of expression to online platforms. This phenomenon started in Egypt during the Arab Spring, when the Egyptian government completely shut down the internet for several days to prevent citizens from mobilising and sharing images from protests. As citizens, journalists and CSOs increasingly use the internet and social media to share information, these platforms have become the new frontiers for restrictions on freedom of expression by governments around the world. Governments use shutdowns on the internet as a tool for social control and censorship.
At least nine African countries – including Cameroon, Ethiopia, the DRC, Mali, Morocco, Senegal, South Sudan, Somaliland and Togo – shut down the internet in 2017. The length of these shutdowns varied from a few hours to several months. Cameroon holds the unenviable record of one of the longest shutdowns on the internet in the world, after it ordered telecommunication service providers and mobile phone companies to block access to the internet and social media in the two Anglophone regions of the North West and South West for three months. Governments often claim they restrict access to the internet to preserve security, stop terrorism and protect the territorial integrity of their state. Often, access to the internet and social media is denied during politically sensitive periods, such as elections, and before or after mass protests. Like in Cameroon, the authorities in Togo shut down the internet in August 2017 as civil society and political opposition parties held demonstrations calling on President Faure Gnassingbé to step down, and for constitutional reforms.11 The government cut access to the internet to prevent protesters from mobilising and protests spreading to different parts of the country.
The problem has become so pervasive that the United Nations (UN) Human Rights Council passed a resolution in June 2016 recognising that the right to freedom of expression on the internet is "of increasing interest and importance", and condemned "measures to intentionally prevent and disrupt access to or dissemination of information in violation of international human rights law and called on states to refrain from and cease such measures".12 But the deliberate interruption of communication on the internet also has huge economic costs. Entrepreneurs who run internet cafes and their employees are without work during periods when the internet is shut down, and many other businesses that rely on the internet are unable to engage in business transactions.
Addressing Restrictions on Fundamental Freedoms: Push-back from Activists
As African states arrest, detain and persecute representatives of CSOs, and as governments declare states of emergency and use violence to disperse protests, activists and CSOs are using other means to highlight restrictions at home and to make the international community aware of human rights violations. During the 2016 Olympic Games in Brazil, Ethiopian athlete Feyisa Lilesa crossed his hands over his head in a symbolic gesture when he crossed the finish line during the men's marathon, and made the same gesture when his silver medal was presented to him.13 His gesture was a cry for justice and protest of the brutal repression and marginalisation of the Oromo people by the Government of Ethiopia. Risking his life, his reputation and career, he used the platform of the Olympics to bring to the world's attention the atrocities that have been committed in Oromia. The gesture was a replica of that made by protesters in Oromia. Prior to these protests, the Ethiopian security forces had massacred hundreds of Oromo people over the attempted use of indigenous land in Ginchi, a town in the Oromia region, for investment.14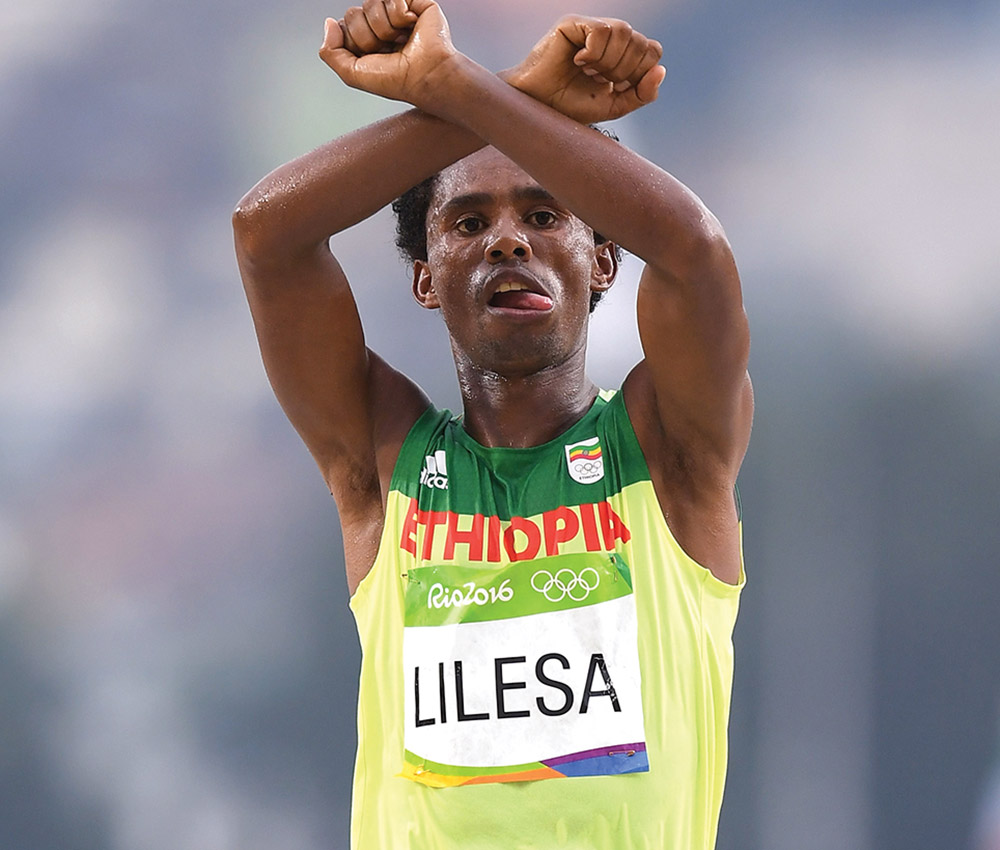 Uganda has a very dynamic civil society working on human rights, democracy, elections, the Sustainable Development Goals (SDGs), media rights and gender rights, and continues to hold the government to account. However, Museveni's government, in power since 1986, has often targeted human rights organisations, media houses and journalists who criticise the actions of the government. Ugandan activist Stella Nyanzi uses unconventional means in Uganda's conservative society to criticise the actions of the government and call for reforms. In a social media post, she compared Museveni to a "pair of buttocks" for reneging on a promise he made during his electoral campaign to provide free sanitary pads to school girls in Uganda.15 She was arrested for the post and spent more than a month in prison. In Zimbabwe, human rights activist Pastor Evan Mawarire used the Zimbabwean flag and social media for the #ThisFlag movement to mobilise citizens and call for reforms and change in Zimbabwe. In July 2016, he organised "stayaway" protests against corruption, the failing economy and human rights violations. He has mobilised protests against the actions of government and continues to be a voice for citizens who call for change in the political and economic situation.
Rise of Social Movements
As governments target formal CSOs, their premises, leaders and representatives, using legal and policy restrictions and physical force, social movements and informal, loose civil society formations have arisen to challenge the undemocratic and authoritarian actions of governments and call for reforms. These movements use social media to mobilise citizens quickly and are vocal on socio-economic and political issues affecting citizens. In the DRC, the Lutte pour le changement (LUCHA) movement was created in 2012 in Goma, North Kivu, and comprises predominantly youth, who use innovative methods to call for change.16 It exercises non-violence and its members are spread across the different regions of the DRC. It uses peaceful sit-ins, community mobilisations and social media campaigns for advocacy on issues ranging from calls for President Joseph Kabila of the DRC to respect the Constitution and step down, to access to clean water in communities and employment opportunities for youth.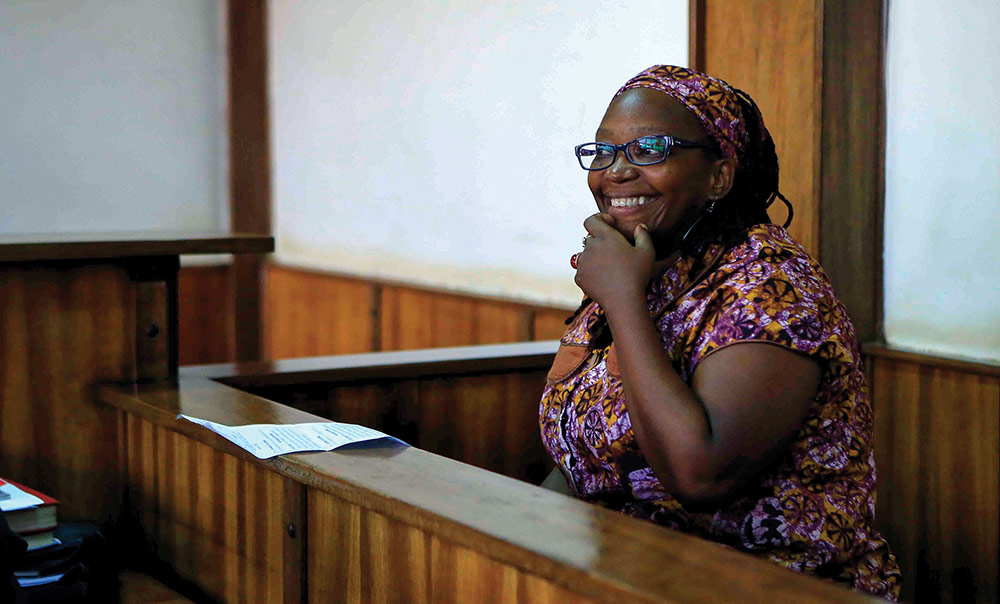 In Senegal, the Y'en a Marre (or "We have had enough") movement was formed by journalists and rappers in 2011 in response to the ineffectiveness of the state. It uses rap music, poetry, rallies and public assemblies to call for reforms, and engages in door-to-door campaigns to encourage youth to participate in democratic processes and vote in elections. The Y'en a Marre movement played an important role in thwarting attempts by former Senegalese president Abdoulaye Wade to extend his term in office.
Progress for Civil Society
Despite the increase in restrictions on civil society activities and fundamental freedoms, several changes in legislation and policy have been made at the national, regional and international level to improve the environment in which civil society operates. Calls for such changes were led by civil society, which engaged in sustained advocacy efforts and campaigns. In December 2015, the UN General Assembly adopted a resolution on the protection of human rights defenders, which enjoins states to hold perpetrators of violence towards human rights defenders accountable and to release human rights defenders who are in detention. The resolution recognises the role of human rights defenders in advancing economic, social and cultural rights, and calls on businesses to respect the rights of human rights defenders to assemble, associate and express themselves in a peaceful manner.17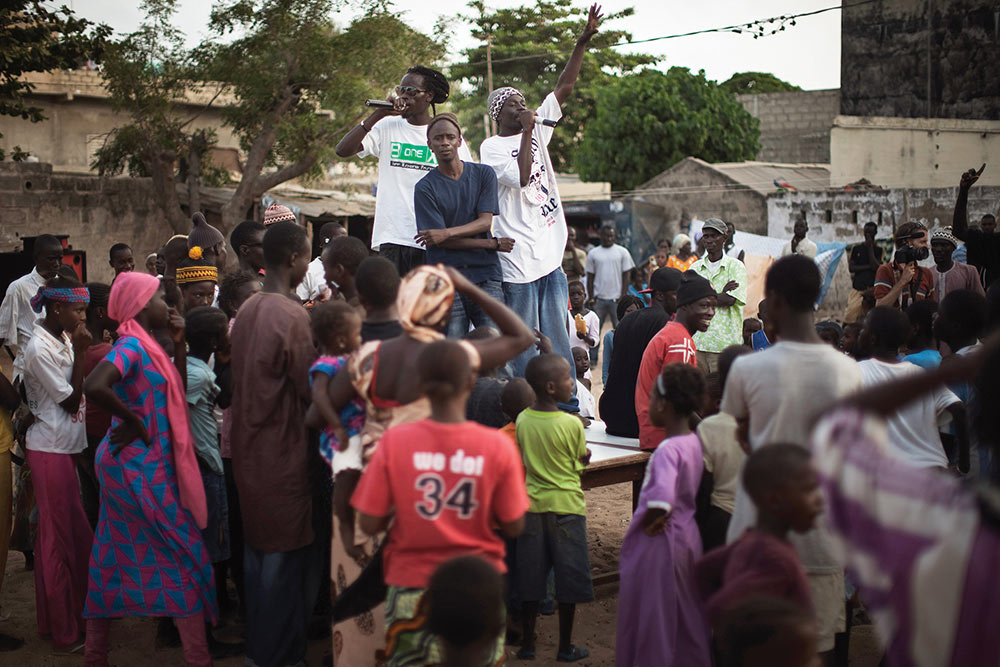 In October 2017, the African Commission on Human and Peoples' Rights (ACHPR) adopted its Guidelines on Freedom of Association and Assembly in Africa. These guidelines provide direction to states and serve as a reference for civil society for the protection and implementation of rights of association and assembly in Africa.18
In 2016 in Swaziland, the Supreme Court ruled that sections of the draconian Suppression of Terrorism Act (of 2008) and Sedition and Subversive Activities Act (of 1938) were unconstitutional, because they violated the freedom of expression and association. These laws had been used to target civil society groups that called for reforms in Swaziland and to restrict freedom of expression, association and assembly. In Kenya in 2013, civil society successfully defeated attempts by the government to amend the Public Benefits Organisations Act of 2013 to include more restrictions.19 On 11 June 2014, Côte d'Ivoire became the first country in Africa to adopt a law on human rights defenders as a measure to protect them. Burkina Faso and Mali adopted similar laws in 2017 and 2018 respectively.
Conclusion
The use of restrictive legislation, policies and laws and physical attacks on and assassinations of journalists and human rights defenders and other critics of governments is not new in Africa. What is alarming is the blatant manner and frequency with which they happen. It is also surprising that the main perpetrators of these actions are not held to account – even when they are known – and in cases where there is need for investigations to take place for justice to be done, such investigations are not prioritised. The failure of the state to hold those accountable for these restrictions breeds impunity and leads to additional attacks. Under these circumstances, some representatives of civil society and the media have been forced to self-censor to prevent further attacks, while others continue to defy the odds while defending human rights and voicing concerns over restrictive government policies.
African states must realise that representatives of CSOs, human rights defenders and journalists are not enemies of the state. Rather, they have a key role to play in holding the government accountable, contributing to policies and ensuring that governments adhere to their human rights commitments. The adoption of the law on human rights defenders to recognise and protect human rights defenders in Burkina Faso, Côte d'Ivoire and Mali is a commendable step in the right direction. But these laws can only be useful if they are adhered to and implemented by states. African governments also have a responsibility to respect the rights of all citizens, including those working for the media and for civil society, in line with the government's national, regional and international human rights commitments. Most of these rights are guaranteed in the constitutions of states, but they are threatened by the promulgation of laws that inhibit the activities of civil society groups. The starting point will be for governments to review and amend these laws in cases where they constrain the activities of civil society groups, and for adequate consultations to be held with citizens and feedback received before laws are passed.
For civil society, it is imperative to build on some of the successes that have been achieved in terms of resolutions passed by international human rights mechanisms and the amendment of laws by the judiciary. Where possible, resources should be allocated for strategic litigation in cases where restrictive laws have been passed, or where CSOs have had their bank accounts frozen or their registration annulled. National, regional and international CSOs should also continue to engage in cross-campaigns that highlight human rights violations, and engage in advocacy – including in cases where such advocacy cannot be done at the national level, due to increased restrictions. For more impact, formal and institutionalised CSOs have to work together with informal civil society networks and individual activists to ensure that advocacy efforts are sustained until the desired change is realised.
Endnotes
CIVICUS (2018a) 'CIVICUS Monitor, Tracking Civic Space', Available at: <https://monitor.civicus.org/> [Accessed 10 January 2018].
CIVICUS (2018b) 'CIVICUS Monitor: Ethiopia', Available at: <https://monitor.civicus.org/country/ethiopia/> [Accessed 21 December 2017].
Defend Defenders: East and Horn of Africa Human Rights Defenders Project (2012) 'Ethiopia: Amend Laws that Repress Civil Society and the Media', Available at: <https://www.defenddefenders.org/press_release/ethiopia-amend-laws-that-repress-civil-society-and-media/>.
CIVICUS (2018c) 'Civil Society under Greater Threat as Draconian Law Comes into Force', Available at: <https://monitor.civicus.org/newsfeed/2017/06/05/civil-society-under-threat-new-law-comes-into-force-egypt/> [Accessed 20 December 2017].
Amnesty International (2016) 'Egypt: Asset Freeze is a Shameless Ploy to Silence Human Rights Activism', Available at: <https://www.amnesty.org/en/latest/news/2016/09/egypt-asset-freeze-is-a-shameless-ploy-to-silence-human-rights-activism/> [Accessed 14 February 2018].
Kode, David and Vlamings, Lizet (2017) 'Addressing Civic Space Restrictions in Uganda: What Role for the Universal Periodic Review', Available at: <http://www.civicus.org/images/Addressing_Civic_Space_Restrictions_in_Uganda_PolicyBrief_Feb2017rf.pdf> [Accessed 23 December 2017].
Thamm, Marianne (2016) 'Documents and Computers Seized in Armed, Apartheid Military -style Robbery at the Helen Suzman Foundation Offices', Available at: <https://www.dailymaverick.co.za/article/2016-03-20-documents-and-computers-seized-in-armed-apartheid-military-style-robbery-at-helen-suzman-foundation-offices/#.WjpYYzexXIU> [Accessed 20 December 2017].
CIVICUS (2016a) 'Justice for Land Rights Activist Sikhosiphi Rhadebe: Civil Society Writes Open Letter to South African President Zuma', Available at: <https://www.civicus.org/index.php/media-resources/news/883-justice-for-community-and-land-rights-activist-sikhosiphi-rhadebe-civil-society-writes-open-letter-to-south-african-president-zuma> [Accessed 21 December 2017].
Protection International (2016) 'Kenya: Joint Letter to Secretary Kerry on Human Rights in Kenya', Available at: <https://www.protectioninternational.org/en/node/381> [Accessed 14 February 2018].
International Service for Human Rights (2017) 'ACHPR 61 African Commission Examines Rwanda, Congo and Niger', Available at: <https://www.ishr.ch/news/achpr61-african-commission-examines-rwanda-congo-and-niger> [Accessed 13 February 2018].
Koffi Dela Frank, Kepomey (2017) Interview with CIVICUS on 17 October 2017. Johannesburg, South Africa.
Article 19 (2018) 'Human Rights Council Resolution on the Promotion, Protection and Enjoyment of Human Rights on the Internet', Available at: <https://www.article19.org/data/files/Internet_Statement_Adopted.pdf> [Accessed 18 January 2017].
Unrepresented Nations and Peoples Organisation (UNPO) (2016) 'Feyisa Lilesa: From Olympian to Symbol of Proud Resistance for Entire Community', Available at: <http://unpo.org/article/19410> [Accessed 12 February 2018].
CIVICUS (2016b) 'Ethiopia: Civil Society Groups Urge International Community to Address Killing of Oromo Protesters', Available at: <https://www.civicus.org/index.php/media-resources/news/921-ethiopia-stop-the-killing-of-oromo-protesters> [Accessed 12 February 2018].
Chapter Four Uganda (2017) 'Chapter Four Uganda and the RFK Human Rights Petition UN Working Group on Arbitrary Detention on Stella Nyanzi's Detention', Available at: <http://chapterfouruganda.com/articles/2017/04/28/chapter-four-uganda-rfk-human-rights-petition-un-working-group-arbitrary> [Accessed 18 December 2017].
Frontline Defenders (2016) 'Members of LUCHA Arrested, Detained and Physically Attacked', Available at:<https://www.frontlinedefenders.org/en/case/members-lucha-arrested-detained-and-physically-attacked> [Accessed 18 January 2018].
International Federation for Human Rights (FIDH) (2015) 'United Nations General Assembly Adopts Resolution on the Protection of Human Rights Defenders by Increased Majority', Available at: <https://www.fidh.org/en/issues/human-rights-defenders/united-nations-general-assembly-adopts-resolution-on-the-protection> [Accessed 18 January 2017].
International Service for Human Rights (2017) 'Guidelines on Freedom of Association and Assembly in Africa', Available at: <https://www.ishr.ch/sites/default/files/documents/guidelines_on_foaa-_english.pdf> [Accessed 17 January 2018].
Houghton, Irũngũ and Muchai, Stephanie (2014) 'Protecting Civic Space against #NGOmuzzle Laws in Kenya', Available at: <https://www.civicus.org/index.php/media-center/civicus-blog/2351-protecting-civic-space-against-ngomuzzle-laws-in-kenya >[Accessed 12 February 2018].