Kwezi Mngqibisa (KM): Ambassador Hamuli, tell us about the state of play relevant to the initiative of Silencing The Guns in the Central Africa region.
Amb Hamuli: Since the adoption of the initiative by the African Union (AU), the Economic Community of Central African States (ECCAS) has made efforts to implement a strategic roadmap that includes control of illicit small arms flows in Central Africa, increased efforts to combat violence and its structural causes, capacity improvement of its early warning mechanism, and promotion of AU and international legal instruments to be ratified and implemented by member states.
Concerning small arms and light weapons at regional level, the Kinshasa Convention on Small Arms entered into force on 8 March 2017, and a regional plan of action was subsequently adopted by member countries. At national levels, ECCAS has encouraged member countries to set up or strengthen national commissions and implement actions in this sector with active participation of civil society organisations (CSOs).
Concerning structural causes of violence, ECCAS has improved its efforts to reduce violence related to political transitions. In that case, its electoral unit has been reorganised to be deployed in countries where serious threats of election violence exist. It has also organised training sessions and deployed election observers in countries such as the Central African Republic (CAR), Democratic Republic of the Congo (DRC) and Cameroon, including even opening up permanent offices in the first two countries in order to follow up on issues relating to political transitions.
Currently, ECCAS is engaged in an elaborate process to set up the Council of Elders of Central Africa to strengthen its mediation and good offices capacity. It remains determined to fast-track all its conflict prevention mechanisms, including its programmes on combating terrorism and piracy.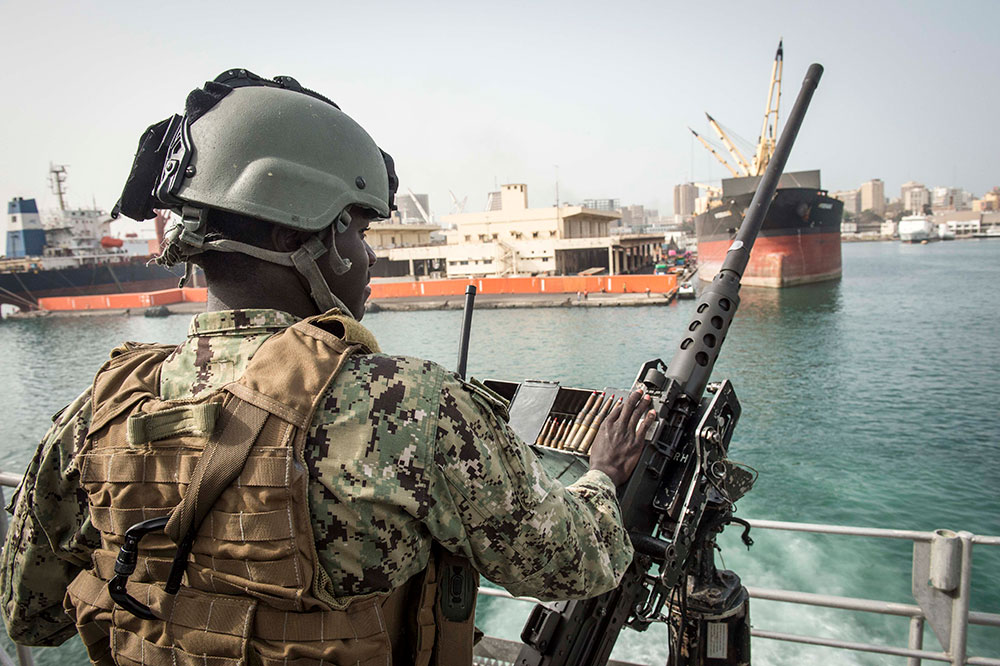 KM: How does this reality fit in with the broad institutional reforms undertaken by ECCAS?
Amb Hamuli: The reform of ECCAS is intended to improve efficiency of the organisation on the stability front, as well as on the economic level, by ensuring that the treaty and other legal documents are updated and aligned to AU developments, so that the institutions are harmonised to provide better service delivery and that the financial and management mechanisms are modernised.
To reach these objectives, ECCAS revised its Protocol on the Council of Peace in Central Africa (COPAX). The aim was to make sure that its organs really fit within the broad institutional architecture laid down within the treaty, and that the Council of Elders, as a conflict prevention mechanism, is taken care of in the peace architecture of the community. New institutions that developed recently, such as maritime security strategy and the police cooperation mechanism, had to be included as well. The issues of personnel and funding were also examined, and decisions would be taken by heads of states.
KM: What is the ambition and progress on setting up the Council of Elders, in relation to member countries and the AU?
Amb Hamuli: The ambition is to strengthen ECCAS's capacity to respond timely to prevent violent crisis in the Central Africa region. This is a region that has been seriously damaged by wars and violent conflicts. Serious crimes of war, crimes against humanity and genocide have been perpetrated more here than in any other regional economic community (REC). Some protracted conflicts still threaten the stability of some countries; therefore, it is not too late to set up the Council of Elders as a political and diplomatic mechanism for intervention before crises are out of control.
As far as the progress of setting up the Council of Elders is concerned, consultations with 10 out of 11 ECCAS member countries have been completed. These consultations took place between September 2019 and February 2020 and were carried out by an ECCAS–ACCORD partnership team. Most of the country experts we met with have expressed an urgent need to deploy a flexible team of eminent elders to intervene in countries to prevent violence. It is therefore ECCAS's determination to finalise the necessary legal and policy documents for their submission to the ministers and to the heads of state and government. The United Nations (UN) and AU are supportive of this process.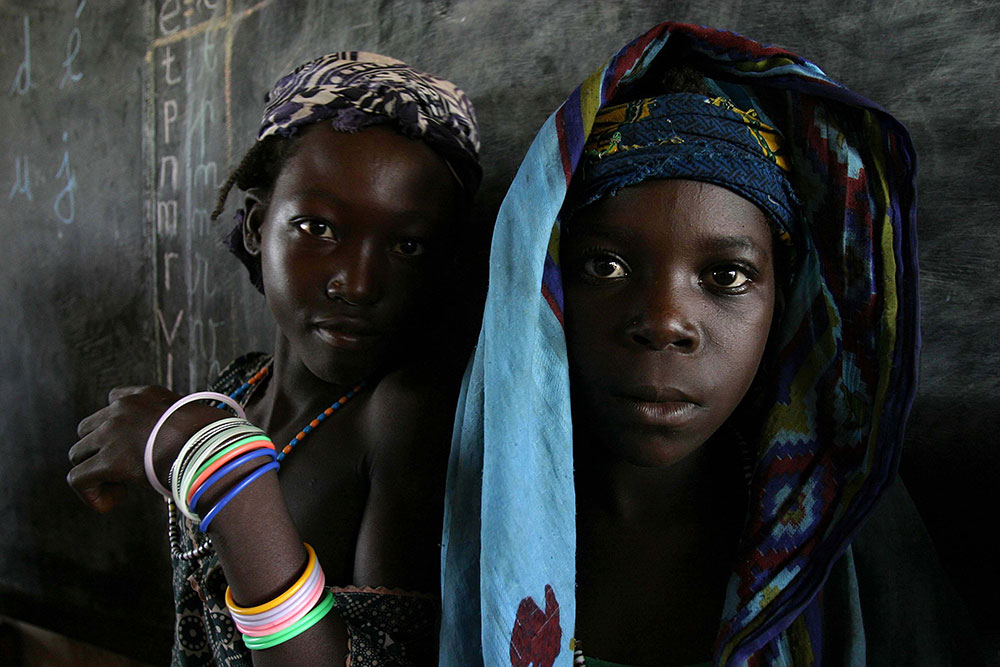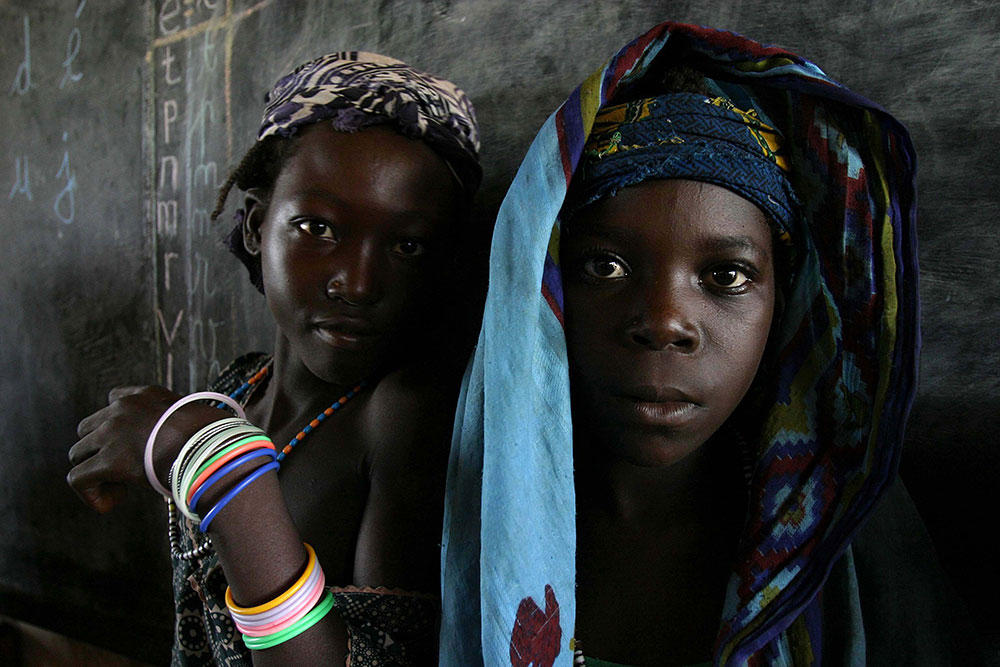 KM: How will the Council of Elders work in relation to decision-making, planning, coordination, resourcing and implementing mediation intervention?
Amb Hamuli: In the revised treaty, the Council of Elders is a consultative mechanism. When there is a need for urgent political intervention, if deployed, it shall provide recommendations to be considered by the ECCAS Commission decision-making organs. As to issues of organisation and functioning, there are diverging suggestions from member countries, which shall be submitted to a regional member countries experts' meeting for consensus.
Concerning resourcing, there is a common understanding that the Council of Elders should have access to sustainable financial resources, which must allow the urgent action that their mandate requires. Should they be established in the form of a fund or an annual budget? This is still to be decided. But access to financial resources should not depend on the decision of a single donor, nor should it be subject to external and unclear objectives.
As for implementing mediation interventions, the Council of Elders shall require the support of a team of technical experts to facilitate preparation and implementation on the ground. A clear intervention methodology shall be defined in the operations manual, and details shall be provided concerning the nature of the crisis and the problem-solving process, including facilitating agreement implementation.
KM: What views, lessons and practices have emerged in the country consultations and engagements with the AU and other RECS on how best to operationalise the Council of Elders? 
Amb Hamuli: Many divergent positions have emerged from the member countries' consultations on different questions. Although all member countries agree to speed up the establishment process, there are issues on which there is a need for common ground. Some of them are:
Composition: There seems to be a common understanding that all member countries should be represented in the Council of Elders, and that it should be composed of eminent personalities, both men and women, in equal number. But some countries strongly recommend that it should be a small team, because of financial and operational constraints. They suggest that each country should choose its delegate freely from a profile criterion which, among other things, stresses gender balance.
Mode of selection: Some countries suggest that the chairperson of the ECCAS Commission should have the power to choose a shortlist generated by Member States based on an agreed criteria. Others think that each country should set up an internal selection process, because of the special diplomatic privileges that will be given to them. These positions need to be reconciled as well.
Duration of mandate: Some countries set a principle that the Commission chairperson should be in a position to change the composition of the Council during his tenure, and therefore the mandate could not be more than three years, renewable. Others suggest five years non-renewable, arguing that institutional instability is conducive to weakness, and that the region needs stable references.
Legal status and financial advantages: Some think the eminent personalities should have diplomatic rank during their mandate. As such, they should be offered a regular payment in their country or at the regional level. Since the Council will work as an organ, even if its mandate is consultative, it should be assumed that it will be implementing an ECCAS programme of action and therefore this requires an annual budget. However, others think it would be wise to avoid high running costs – for example, that any payment of fees should occur only when there is a deployment mission in a particular country. As we said earlier, national experts will propose consensual positions to be submitted to decision-making organs.
Some lessons and practices that have also emerged: First, some countries have developed internal mechanisms for conflict prevention and dialogue. After past dramatic internal civil conflicts, and national peace dialogues recommended institutions such as national peace and reconciliation commissions, national dialogue commissions, human right commissions, the ombudsman offices, etc., these institutions have a lot of experience that a regional Council could draw upon. Second, to encourage regional ownership of the Council, some countries offered to train its members in their universities where conflict prevention courses and research have been introduced in the curricula. And some governments could even directly fund these trainings, if asked to. Third, CSOs and women's organisations are well organised in the region and have been working on conflict prevention and management for years. They have tremendous experience and knowledge of their respective country's processes and would make a valuable contribution to the work of the Council. Finally, collaboration with the AU and other RECs was highly recommended, not only because they already have experience in this regard, but because some ECCAS member countries belong to other RECS; therefore, coordination and collaboration are crucial for success in this case.
Ambassador Hamuli Baudouin Kabarhuzato, is the Director: Political Affairs & Early Warning, at the Economic Community for Central African States (ECCAS)