Introduction and Background
Originally protesting the corruption and inequality produced by state structures and calling for a return to a "purer", more Islamic way of life, Jama'atu Ahlis Sunnah Lida'awati Wal Jihad (JAS, translated as "People Committed to the Propagation of the Prophet's Teachings and Jihad") – commonly known as Boko Haram – emerged in north-east Nigeria in 2005. Over time, the protest morphed into declaring control over territory, setting off bombs including through "suicide" bombers, forced recruitment, kidnapping and violence against women and girls, including sexual violence and forced marriage.1 As with all asymmetrical2 conflicts, those profoundly affected are the civilians. This conflict has affected over 14 million people, with an estimated 20 000 killed, about 2 million displaced and over 200 000 having fled to neighbouring states and countries.3 Borno State has been the epicentre of the conflict, with the neighbouring states of Adamawa and Yobe severely affected. These three states host 92% of internally displaced persons (IDPs), with females accounting for 52% of the IDP population. While 10.2 million people are estimated to be in need, there are varying levels of vulnerability within the affected communities, which are frequently defined by age and sex.4 Vulnerability assessments show that female-headed households, for example, are at higher risk of sexual and physical violence, and are also more likely to experience rape, sexual abuse and sexual exploitation – engaging in survival sex with humanitarian aid workers, security forces and community members who have access to food, shelter or non-food items. This is compounded by the fact that the social fabric – including supporting mechanisms and institutions – has collapsed and is unable to provide protection to the most vulnerable, such as the elderly, women and children. In addition, abductions, particularly of women and girls, have become a trend. While many girls are ultimately returned, they face stigma and discrimination when they try to reintegrate themselves and any children born as a consequence into their communities. This leaves them severely traumatised and isolated, which has led to further negative outcomes – even, in some cases, to the extent of rejoining their abductors.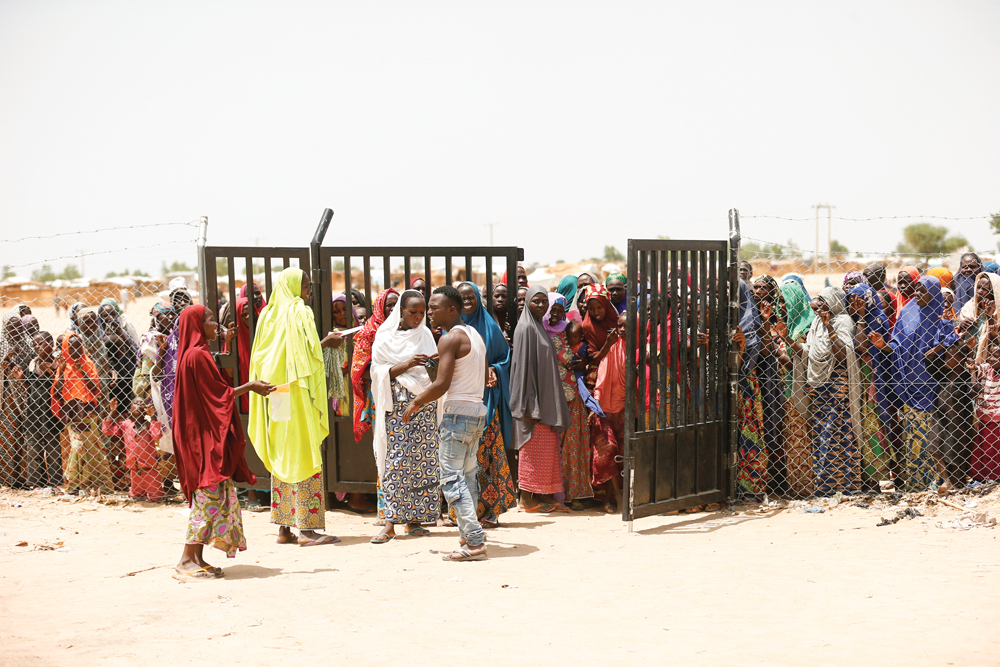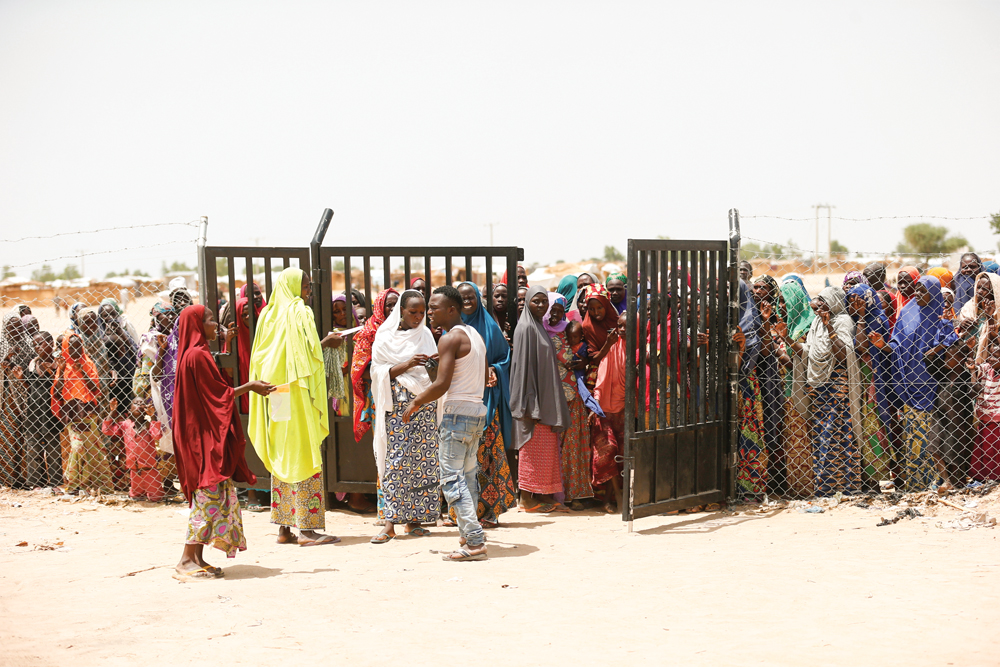 Humanitarian assistance from the government, the international humanitarian community in the form of the United Nations (UN), international non-governmental organisations (NGOs), local NGOs and civil society organisations (CSOs) has become crucial to saving lives, meeting basic needs and protecting the human rights of IDPs, including host communities with already limited resources. However, much scope exists to expand the gender-responsiveness and inclusiveness of the current humanitarian response efforts by all these actors to effectively address disparities in the needs and vulnerabilities of all women, girls, men and boys. As a gender equality specialist for humanitarian affairs on standby5 to support humanitarian crisis response efforts, I was brought in for six months to address this gap. Based in the north-east at the epicentre of the crisis in Nigeria and hosted by the UN, my work is to support the actors in the humanitarian response to collect information and analyse it according to the distinct needs of the women, girls, boys and men of all ages who are affected by the crisis. This is to ensure that the affected communities can access and benefit from assistance and support that caters to their different needs and experiences, with particular focus on highlighting the needs and experiences of women and girls.
While the conflict situation seems to have had severe negative impacts on the lives of women and girls, it is important to note that in the north-east of Nigeria they have been subjected to patriarchal oppression and gender-based violence for eons before the current conflict situation. Historically, while colonialism brought many changes, it did little to challenge patriarchal structures in the north, and independence altered even less. In fact, contrary to the southern states, Borno and 11 other northern states enacted a more restrictive version of Sharia law6 in 2003 and further reinforced the patriarchal norm of male superiority to women. Women's freedoms and rights were further limited, and they do not usually own land or their homes. Polygamous marriages were also recognised in the laws of the 12 northern states, as opposed to federal law, which does not recognise such unions.7
It is also important to acknowledge that like women all over the world, women in north-east Nigeria do have agency and many are breadwinners and providers, marketeers in the marketplace or from their homes, and also engage in farming. Some work in offices, in the government, in the police force and even in the army. However, their status in society is still defined by marriage and child-bearing. Even today, the guard company servicing the humanitarian system in the north-east has an unwritten rule that married women cannot be employed as guards, and any woman employed as a guard must resign if she gets married. The expectations and roles of women and girls in north-east Nigerian society have thus been at the centre of debates by the male-dominated political and religious elites and civil society, including women activists, long before the conflict began. This tension provided an opportunity for the insurgent movement to attract followers by using women and girls as the standard of moral behaviour. So, while the current conflict situation in the north-east may have begun over disputes between the north-eastern states and the federal government that escalated into territorial conflict, the battle is being waged through the bodies of women and girls. Boko Haram invokes religious authority to back up its claims that the behaviour of women and girls is central to the re-enforcement of moral behaviour and calls for tighter restrictions on all females, while offering religious education and financial empowerment to women to win them over to its way of thinking.8
Thus, the patriarchal ideology of oppression and subordination of women and girls that existed before the conflict has been a major factor in the attention paid to women and girls within this crisis situation, and in the battle between Islam and "the West" to gain traction in north-east Nigerian society. This ideology is fuelling the insurgency, and humanitarians working on the response cannot ignore the high levels of different forms of violence against women and girls within this crisis. However, they must fully understand the historical conditions that have shaped the lives of women and girls and have rendered them more vulnerable to abuse and attacks from the insurgents, while also noting that insurgency and counterinsurgency have dramatically changed the lives of thousands of women and girls. The disruption of society and the demands of the insurgency have cast women and girls into new roles outside of the domestic sphere – for example, as fighters and supporters of the conflict. In addition, with the loss of their husbands to the conflict, many more find themselves with new responsibilities as sole breadwinners and decision-makers for the remaining family.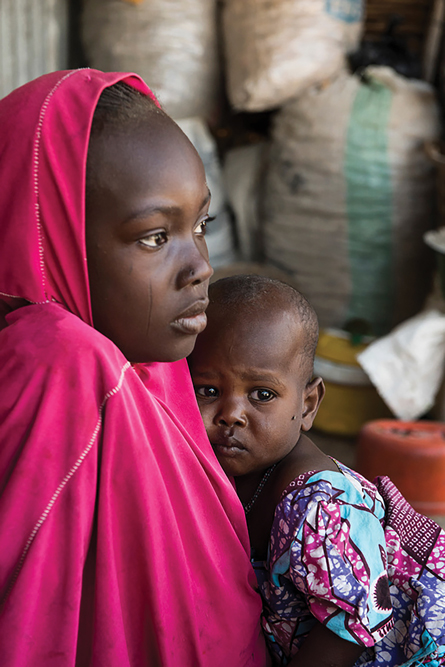 Out of the nearly two million people displaced internally in the north-east, more than half are women and girls. Maiduguri alone hosts over 250 000 of these IDPs.9 Although it has never been captured, it is repeatedly attacked, which further displaces those already displaced. The ongoing displacement throughout the north-east is driven by the indiscriminate killing and maiming of civilians and destruction of towns, villages and livelihoods by the insurgents and military alike. Further complications arise from the fact that the lines between victims and perpetrators are completely blurred. Women and children left behind are the siblings, wives and mothers of the forcibly or voluntarily recruited male insurgents, and the security forces are hard-pressed to know what to do with the thousands of survivors who are linked to the insurgents through these relationships. Combined, these factors have created a harsh humanitarian crisis, featuring massive food shortages, serious health issues, sexual and gender-based violence including kidnappings, the use of women as fighters and suicide bombers, and women and girls engaging in transactional sex with camp and security officials in exchange for goods or favours. This situation has become so acute that it is creating early and forced marriages of young girls as a negative protective mechanism. It is also apparent that this crisis has generated serious long-term risks for the positive recovery of north-east Nigeria.10
Addressing Gender Issues in a Humanitarian Response to the Crisis
Since the Beijing Conference in 1995, the integration of the feminist political aim to liberate women from patriarchal oppression has been through the mechanism of gender mainstreaming. The political aims of gender mainstreaming are to make women visible and remove the blindness of programming that manifests as an invisibility of the distinct needs, vulnerabilities, voices and presence of women and girls. Women's repression in the private sphere also remains unseen and unaddressed. In the humanitarian sector, the purpose of gender mainstreaming is seen to be integral to bring about gender-sensitive responses and to address gender-based violence in crisis situations. This is done through gender analyses of needs, adaptation of activities taking gendered dimensions into account, and encouraging the participation of women and girls at all levels of humanitarian response programmes.11
My experience, over years of working in the humanitarian sector on gender analysis and gender mainstreaming, has demonstrated that even with all good intentions, we consistently fail to adequately address the real issues that underlie gender inequalities and are challenged to make the work sustainable and transformative in the long term. To bring gender dynamics and issues to the fore in the largely male-dominated humanitarian sphere, the feminist political project on gender equality was made palatable to the mainstream and delinked from patriarchal power relations. Feminists, including myself, have written copiously about how this delinking from patriarchal power in the humanitarian world translates into providing immediate relief in the situation and addressing differences based on gender, by ensuring that all those affected by the crisis are treated equally and fairly. We are often unable to unearth and address the underlying issues that created the inequality in the first place, or the power politics of why such inequality exists – that is, the ideology of male superiority and female inferiority. Thus, women and girls as equal human beings remain obscured and are largely regarded as victims,12 and patriarchal power relations that subjugate and subordinate women and girls remain intact. In addition, since humanitarians claim an immediate priority to save lives before any analysis is done on the status of men and women in crisis situations, it is difficult even to persuade them that there are differences in the impact and experiences of women, men, girls and boys – or that there are underlying factors that create deep-seated inequality and abuse, which could be transformed through the actions we take to address the crisis. There are multiple transformative opportunities in gender mainstreaming actions, but without understanding and implementing them, the humanitarian community talks at the World Humanitarian Summit in 2016, which came up with the "New Way of Working",13 focusing on resilience and engaging communities through localisation, is in danger of remaining just that – talk!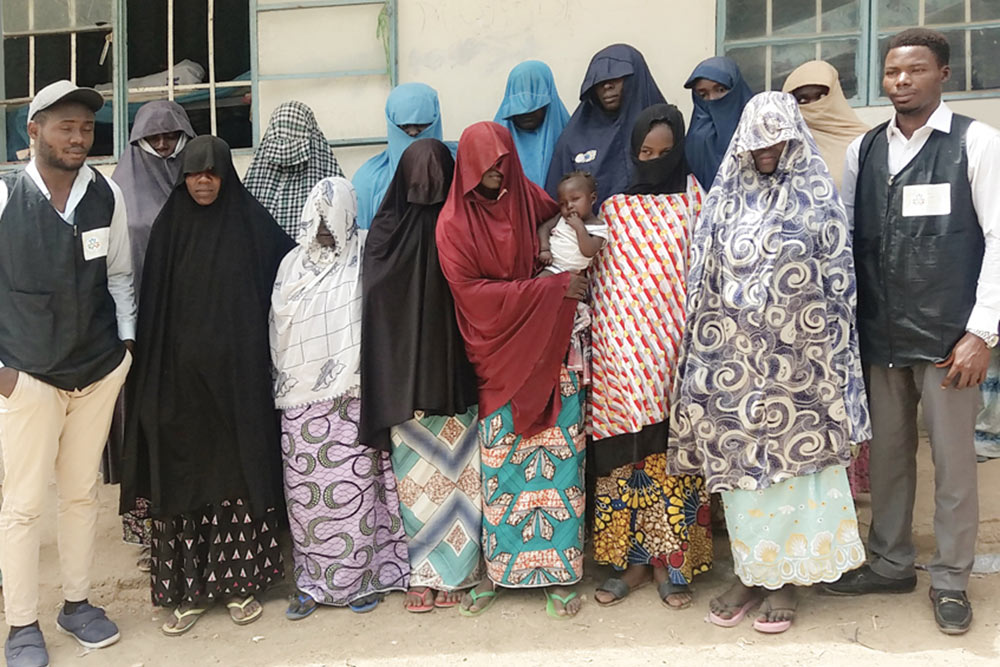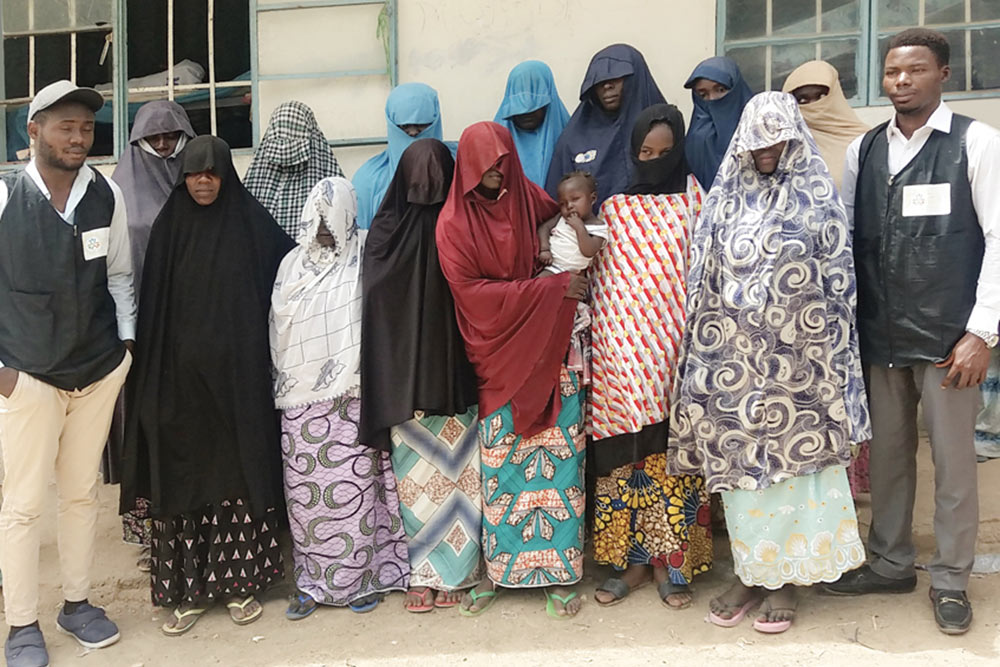 Without transforming gender power relations, the factors mentioned in the New Way of Working – resilience, participation and empowerment – cannot be achieved in any real sense. Mercy Corp's 2014 study on resilience found that gender integration is a critical component in resilience programming – but, more importantly, it is "impossible to build resilience in households and communities without also addressing systemic gender inequality".14 The key word is "systemic", meaning that the humanitarian sector needs to go far beyond providing relief based on gender differences. They must dig deeper into the underlying root causes of the inequalities they encounter, and address these effectively. While patriarchal power is alive and well, women and girls will continue to be at the margins, being even more severely violated. At present, we are faced with further challenges by current campaigns from men's groups to include the violations of men and boys under the concept of gender-based violence. This is another challenge, which cannot be discussed in this article – but suffice to say that it further obscures the impact of patriarchal norms on women and girls and makes the hope that gender mainstreaming and gender analysis will work as key policy tools for transformative change for women and girls as elusive as ever.15
Conversations with Mariam16
I met Mariam at a meeting I had called of all actors in the north-east and based in Maiduguri who were working on gender-related issues. I was struck by her tireless work to help women in need of assistance wherever and whenever she finds them. She asked for my help with a young woman who had acid poured on her face and body and who was in a dire state at the hospital. She had been gang-raped by her ex-boyfriend and his friends, because her family had refused his marriage proposal. Mariam garnered support for this woman and went to the hospital every day to check on her. This is how I came to know what Mariam does. She told me that she is an orphan and that she lives off the inheritance left to her and her younger sibling by their mother. She graduated from university as a radiographer but has not yet worked in that field. She started a small business to get an income and is using the proceeds to finance a local group working with IDP women. The idea is to offer skills training and food assistance so that women and their children can break out of the debilitating cycles of helplessness they find themselves in as IDPs. I was intrigued, and asked her: "Why are you doing this, Mariam? You could have left and made a life for yourself and your brother in a bigger city, or even outside Nigeria. Why did you stay here to help these women?"
Mariam related her story as follows.
My father died when I was five years old, and we lost everything. My mother, who had just given birth to a set of twin boys, was beaten by the family, called a witch who had killed her husband, and we were pushed out of the community. One of the twins died due to malnutrition and my mother took a cleaning job to support us. She wanted to protect us and accepted a marriage proposal from a wealthy man.
For a while, all was well and my mother finished school and got a better job. Then my stepfather started coming into my room when I was 17 years old, and my brother and I would fight him off. My mother did not believe us until she caught him peering through the door at me while I was taking a bath. When she confronted him, he beat her and me. I was unconscious for four days. We had to leave without getting any support from anyone, nor any justice for the abuse. We lived in a makeshift home for two years. I was 19 years old when my mother died from an infection she got from my stepfather. We were thrown into abject poverty and I took a job as a housemaid to feed myself and my brother, who was 14 at the time. After a while, the man of the house started harassing me sexually and when I refused, he complained to his wife that I was trying to seduce him. She beat me mercilessly, scars of which I still bear today, and we were thrown out and went back to the makeshift house. I started doing any job I could find, plaiting hair… anything that would keep us from starvation. Life became such a struggle that one day, out of utter desperation, my brother and I decided that we should just end it all and commit suicide. Just before we could do that, a lawyer got in contact with me, and said that he had been looking for us for months to tell us that our mother had left quite a lot of money for us. Our lives changed dramatically, and we went back to school.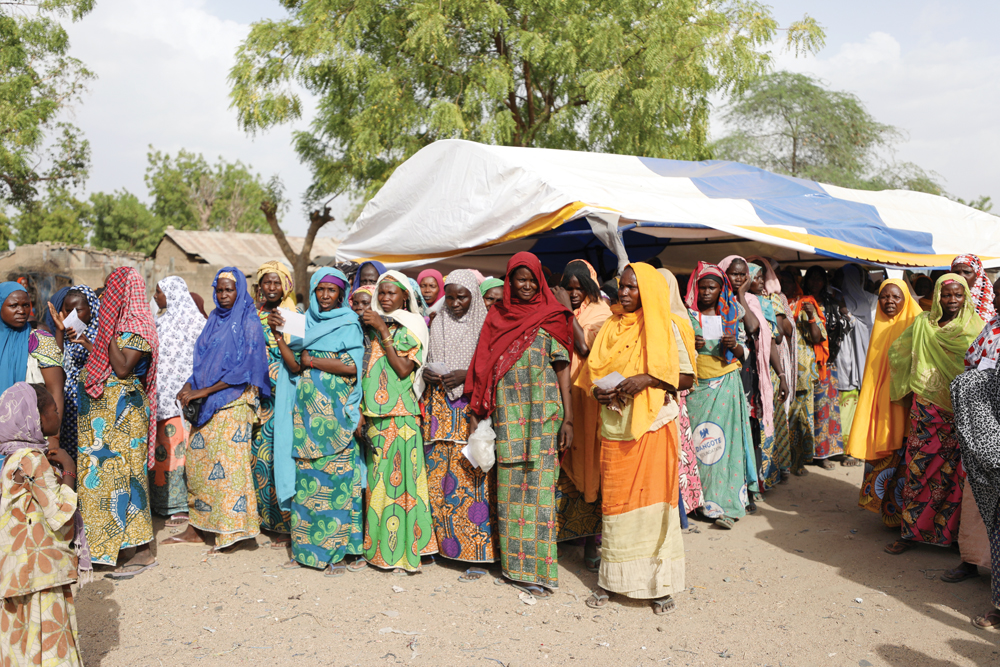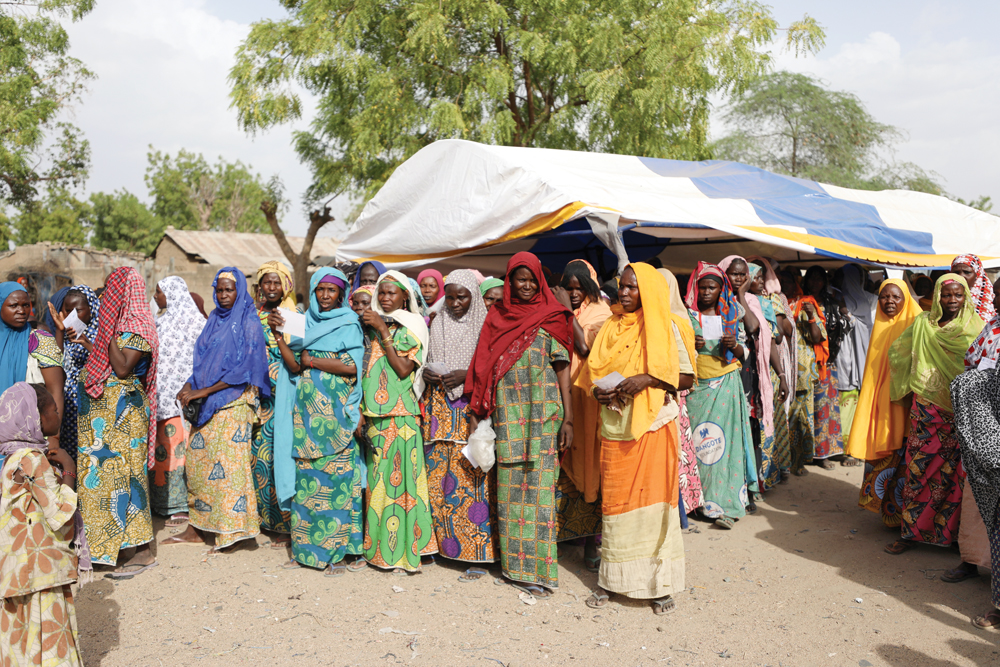 At the same time, the crisis hit the north-east, and I started hearing stories of how women were being targeted. I wanted to help. I really felt their pain and wanted to give what I could to make a difference to whoever I could. I started a small business and used the profits from that to finance an organisation that would help women get back on their feet after being forced out of their homes by the conflict. I could not bear to see them suffering in the same way we had suffered.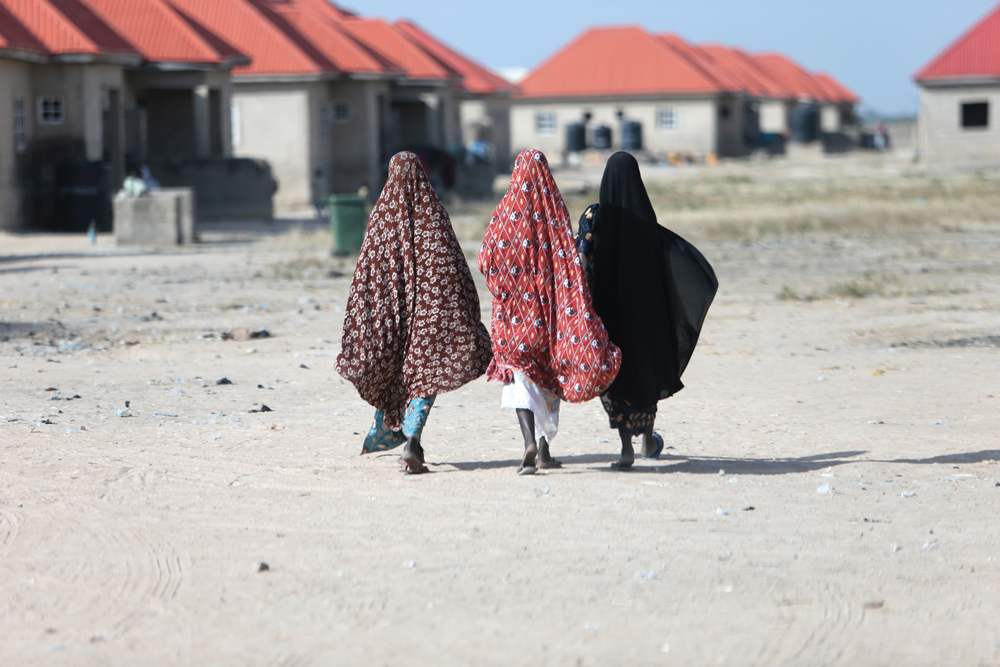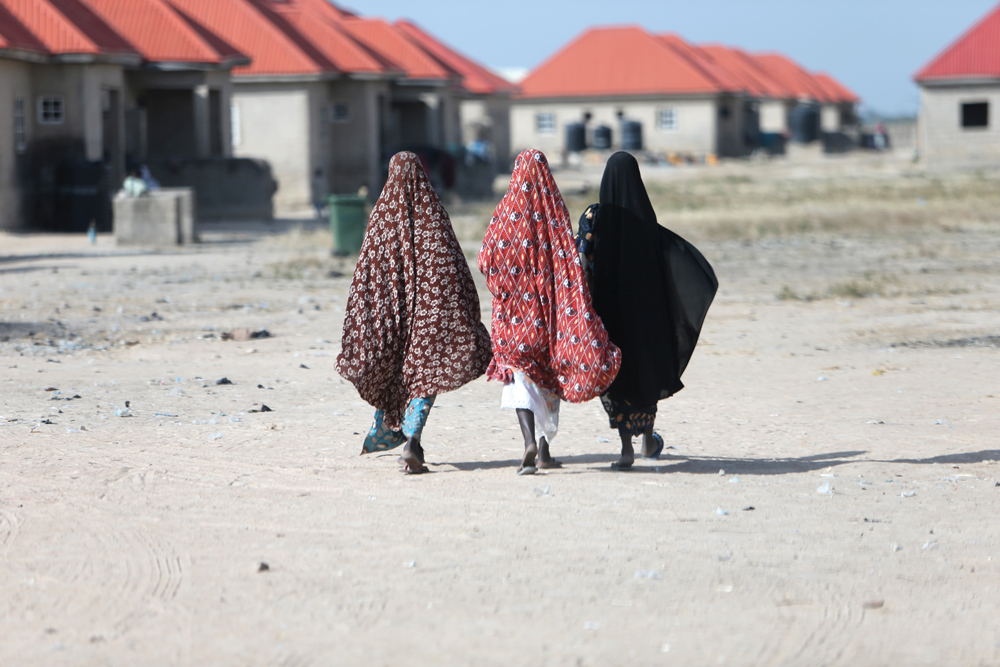 Mariam went on to tell me about a small group of IDP women she works with. This group did not receive much attention, so she went to talk to them. She talked to a group of 20 women and asked them how they came to be internally displaced, how their lives were now in the camps and what their hopes were for the future. Most of the women said their husbands had been murdered by the insurgents, and at least half of them had witnessed the murders. Many of them had lost their children to the insurgents' forced conscription. Those whose husbands were still with them said they were experiencing high levels of domestic violence. The majority of the women said they did not have a voice in the camp and were not participating in any peacebuilding activities. They had little, if any, sources of livelihood and felt hopeless, with suicidal thoughts. Their frustration was that although they were receiving humanitarian aid, they were traumatised with what they were going through and with what they had seen. They were also not included in planning or decision-making about issues that affected their lives. They did not see a positive way forward for themselves or their children. They felt that with a little assistance, they could do so much more and could form support groups and participate in rebuilding their lives.
The following are two stories from this group that Mariam translated from the local language and shared with me.
Falmata's Story
Falmata is 33 years old and has six children. This is what she revealed.
Four years ago, Boko Haram came to our local government area (LGA), Damboa. They were killing and kidnapping, but it had not gotten to our ward at that time – not until five days later, when they stormed our house and killed my husband. We were able to sneak away at night by playing dead. They burnt our house and rendered me and my children homeless. We trekked for days before we were able to get to Maiduguri, and we have been staying at this camp since then.
All the years I have been staying at the camp, I have been catered for by humanitarians, I feel safe. I have been fed and sheltered, and they also created a health facility for us to be able to treat and examine ourselves. There are schools, too, but nothing can take away the pain I feel every day. The camp might be safe, but it is not a suitable place to raise a child. There are a lot of vices happening around the camp. I am scared my children won't have a proper upbringing if we continue to stay here in the camps. We have minimal access to information, and women are usually restricted from gaining access to the peace process or any conflict resolution. The only way we could get information would be if my husband was part of the decision-makers or he was there when the decision was being made, then he could tell me. Another way is maybe a friend's husband is present, and then the information is passed down till I am able to get it, or maybe through rumours.
I can say for a fact that where peace topics are discussed or issues relating to the well-being of society, women are not allowed in such places. The people allowed are the heads of the state or the community leaders; in fact if a woman is seen present, they are tagged (labelled) as prostitutes, and this could cause a permanent mark on her name and might even hinder her from getting married in the local area.
My hope and wish is for peace to return to my country. I want to be able to sit amidst people and talk without being scared of bomb explosions. I wish and hope for my children to have a better life than I did. I also want to get a job so as to be able to provide for my children and myself. We plead for the government and heads of local government to help us get a source of livelihood. We want to get a source of livelihood, so we can stop depending on people for help and assistance.
I really don't know what the future holds, but I keep praying for things to get better.
I can also contribute to peacebuilding at the camp level, if there is a group formed by fellow women where we all can sit and share our stories, and we advise each other on the hazards of violence.
Asabe's Story
Asabe is 20 years old with three children. This is what she related.
One morning, we started hearing sounds of gunshots and bomb blasts. I came outside and saw many people coming towards my house with guns and shouting. They were shooting at men and forcing the women to get into a van. It took me time to process what was happening, but as soon as I was able to understand that we were under attack, I ran into the compound and was calling on my family to come out and to look for a way to escape. But, the Boko Haram men were already at the doorstep and there was no way to run away. We were able to hide in the sewer pit with the children, but my husband wasn't so lucky; he was slaughtered and then they set our house on fire and left. I was able to escape with the children alongside many people. We all trekked for days before we got to Maiduguri, and then we were accepted by the government and given a place to stay in the camp. My children and I have been in the camp for four years now. When I got to the camp, I was given shelter and food, and my children were enrolled in a school here in the camp. I am very grateful. I also want to beg the government, as well as humanitarian aid, to teach us a skill, so as to be able to fend for ourselves and our families in the long run. I go out to beg so I can support my children.
I am not comfortable with begging but I have no choice; my children are my priority and I am determined to make sure I put food on their table. I am not at peace. I am depressed, but I have no choice but to be strong for my children. Staying here in the camp has not been easy at all. The environment is not conducive for me and my family. Over the radio, we do hear the government stressing on empowering women, but it's never done. During these discussions, issues of gender-based violence are never addressed. We are treated poorly and men are usually considered before us, even in the camps. I do not have any hope for my life being better, I just pray for my children to have a better life than me.
I also wish I could get a job, so as to enable me to cater for my children. I just wish for peace and the ability for women's voices to be heard. I wish we could be taken more seriously and treated with respect, both in and out of the camps. Women should be included in peace talks; we should be given the ability to help in conflict resolution. Small groups of women with an elected female leader from the camp should be set up to enable our voices to be heard. We want our voices as women to be heard, we want peace to reign and we also want the ability to be able to speak in public and contribute to conflict resolution with others. A major discussion still left out is the issue of gender inequality; we are being tagged [labelled] for competing with men, but all we want is the ability to help too, which we are deprived of.
The Opportunity within the Conflict
Listening to Mariam's story of how patriarchal power relations impacted on her young life, and from the stories told by the small group of women she works with, it is evident that protecting women in the immediate setting by, for example, putting locks on the latrines to keep them safe, is a far cry from what they need and want in such a situation. Through listening to the women's personal narratives, it is clear that the intense conflict in the north-east has created a humanitarian crisis. This crisis has resulted in huge loss of lives and disrupted education and livelihoods, while separating and destroying communities. Yet, we also realise that within this tragedy lie opportunities to transform gender norms and contribute to a transformation that goes beyond immediate relief and equal treatment. To effect lasting change requires a deliberative effort, where humanitarian practitioners understand the gender dimensions and undertake interventions that not only provide equal and equitable relief, but also work towards transforming the lived realities of women and girls.17
Women can and do engage in non-violent conflict resolution in the north-east, and have demonstrated their capacity to do more than just be passive recipients of aid. There are many organisations and individuals such as Mariam, who have worked within the religious restrictions on women to improve their socio-economic status through training, education, health and humanitarian services, micro-enterprise and advocacy. Some have been active against domestic violence, female genital mutilation and child marriage. For example, the Women's Rights Advancement and Protection Alternative (WRAPA)18 played a major part in the successful defence of Amina Lawal, who was condemned to death under Sharia law in 2003.
These women are conscious that while immediate protection and humanitarian issues need to be addressed, the overall condition of the daily reality of women's lives will not change without addressing the longer-term issue of transforming gender power relations. Such motivated women and women's organisations should be nurtured to participate fully in humanitarian decision-making and coordination processes and systems. This will harness and advance the potential for transformation, inherent in the disruption of established gender norms, to find a way out of patriarchal, systemic inequalities and oppression.
Conclusion
Women and girls in north-east Nigeria continue to suffer appalling violence and abuse that add to the burdens of stifling patriarchy. Nigeria's recovery of insurgent-controlled territory has not necessarily alleviated women's suffering. In a deeply divided, traumatised society, the patriarchal system fuels new forms of violence, exclusion and coercion, particularly against those suspected of complicity with the insurgents.19 The reality of women and girls' lives is that under a patriarchal system – be it within a conflict or in "peace" times – women and girls are consistently subjugated, oppressed and violated. Humanitarian assistance must do more than apolitical gender mainstreaming. It must take into consideration the historical context of gender discrimination rooted in law and cultural practice, and note how the insurgency has further affected women in various ways – from sexual abuse to lost economic opportunities. Development and reconstruction plans must be based on a gendered analysis of the conflict and pre-existing gender inequalities. Finally, women and girls need support not only to gain more control over their lives, but also to become actors and decision-makers in reconstructing the north-east. The tragedy of conflict and challenges of recovery and reconstruction are strong arguments for efforts to meet women's immediate needs, but also to harness their power as agents of change.
Endnotes
Managing Conflict in North East Nigeria (MCN) (2017) 'Gender Assessment of Northeast Nigeria', Available at: https://www.academia.edu/35870632/Gender_Assessment_of_Northeast_Nigeria [Accessed 30 April 2018].
Asymmetric warfare (or asymmetric engagement) is war between belligerents whose relative military power differs significantly, or whose strategy or tactics differ significantly. This is typically a war between a standing, professional army and an insurgency or resistance movement. Wikipedia (n.d.) 'Asymmetric Warfare', Available at: <https://en.wikipedia.org/wiki/Asymmetric_warfare> [Accessed 20 April 2018].
UN Women Nigeria Humanitarian Proposal 2018 internal document.
United Nations Office for the Coordination of Humanitarian Affairs (OCHA) (2018). Nigeria: 2018 Humanitarian Needs Overview, Available at: <https://reliefweb.int/report/nigeria/nigeria-2018-humanitarian-needs-overview> [Accessed 27 May 2018].
The Gender Standby Capacity Project (GenCap) – an Inter-Agency Standing Committee (IASC) initiative created in 2007 in collaboration with the Norwegian Refugee Council (NRC) – seeks to facilitate and strengthen capacity and leadership of humanitarians to undertake and promote gender equality programming to ensure that the distinct needs of women, girls, boys and men of all ages are taken into account in humanitarian action at global, regional and country levels. Gender specialists on standby in this project are deployed to support any humanitarian operation on request from a humanitarian country team.
Sharia in Arabic means "the way", and is more accurately understood as referring to wide-ranging moral and broad ethical principles drawn from the Quran and the practices and sayings (hadith) of Prophet Muhammad. These broad principles are interpreted by jurists to come up with specific legal rulings and moral prescriptions. The body of legal rulings that emerges from the interpretation of Sharia law is commonly referred to as Islamic law, or as fiqh in Arabic. The Conversation (2017) 'What Sharia Law Means: Five Questions Answered', Available at: http://theconversation.com/what-sharia-law-means-five-questions-answered-79325 [Accessed 27 May 2018].
International Crisis Group (ICG) (2016) 'Nigeria: Women and the Boko Haram Insurgency', Available at: <https://www.crisisgroup.org/africa/west-africa/nigeria/nigeria-women-and-boko-haram-insurgency> [Accessed 30 April 2018].
Ibid.
IOM Nigeria (2018). Round XXI Report – February 2018. Displacement Tracking Matrix. Abuja: IOM Nigeria, p. 5.
MCN (2017) op. cit.
Pillay, Anusanthee (2015) 'Gender Praxis in Emergencies: 20 Years after Beijing' Available at: <http://www.unrisd.org/beijing+20-pillay> [Accessed 30 April 2018].
Coalition of Feminists for Social Change (COFEM) (2017) Finding the Balance between Scientific and Social Change Goals, Approaches and Methods. Paper No. 3, Feminist Perspectives on Addressing Violence against Women and Girls Series.
United Nations Office for the Coordination of Humanitarian Affairs (OCHA) Policy Development and Studies Branch (2017) 'New Way of Working', Available at: <https://www.unocha.org/sites/unocha/files/NWOW%20Booklet%20low%20res.002_0.pdf> [Accessed 27 May 2018].
Mercy Corps (2014) 'Rethinking Resilience: Prioritizing Gender Integration to Enhance Household and Community Resilience to Food Insecurity in the Sahel', Available at: <https://www.mercycorps.org/sites/default/files/Mercy%20Corps%20Gender%20and%20Resilience%20September%202014.pdf> [Accessed 30 April 2018].
Ibid.
Aliyu Mariam is a women's rights activist in Maiduguri, Borno State, Nigeria. She contributed immensely to this article by sharing her story and the stories of the women she works with in the IDP camps in Borno State. The organisation she started is called Learning through Skills Acquisition Initiative (LETSAI), which is a youth-led organisation that works on gender-based violence and the empowerment of women.
Percival, Valerie and Theobold, Sally (n.d.) From Gender Blind to Changing Minds: Five Steps to Building Back Better in Humanitarian Action. In Building Back Better, Available at: <http://www.buildingbackbetter.org/resources/2017/11/10/from-gender-blind-to-changing-minds-five-steps-to-building-back-better-in-humanitarian-action> [Accessed 1 May 2018].
Women's Rights Protection and Advancement Alternative (WRAPA), a Nigerian non-governmental organisation, successfully represented Amina Lawal in 2003 and prevented her death by stoning. Amina Lawal was a divorced woman who was sentenced to death by stoning by a Nigerian Sharia court for her alleged commission of zina (unlawful sexual intercourse) – a capital crime under the recently adopted Shari'a penal code of Katsina State in northern Nigeria. Since women are not allowed to argue in Sharia courts, WRAPA contracted with barrister Aliyu Musa Yawuri to represent Amina Lawal in her appeals.
ICG (2016) op. cit.