Celebrating 10 years of conflict management work on the African Continent, ACCORD took pleasure in presenting the 2003 Africa Peace Award to the "Children of Africa". Symbolising the future of Africa and the Continent's hopes and dreams, the prestigious award was presented to a group of children drawn from various regions in Africa.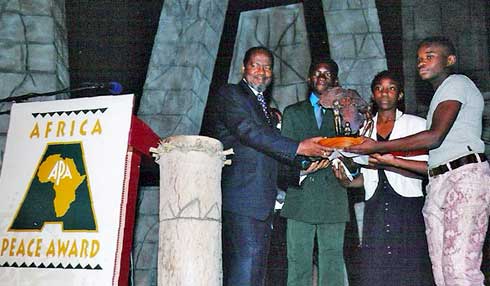 In celebration of the future of the continent, and the 40 years since the founding of the Organisation of African Unity, the award was made to the symbol of the future: the children of the continent. With a special focus on the children of the DRC, many children read statements of peace in their local languages, including children from Somalia, the DRC and Mozambique.
In presenting this award to the "Children of Africa", ACCORD hopes that it will raise awareness and promote peace and instil a sense of pride in the people of Africa. ACCORD also timed 2003 award to coincide with World Day Against Child Labour on the 12th of June 2003.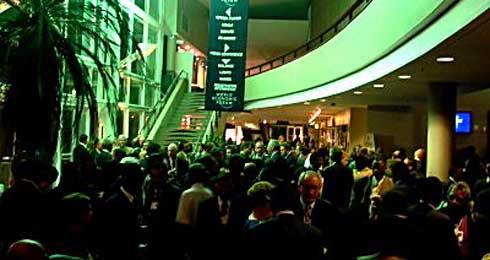 The award ceremony took place at the gala evening of the WEF's "Africa Economic Summit 2003", which was held at Durban's International Convention Centre from the 11th to the 13th of June. Over 800 assembled dignitaries and delegates to the World Economic Forum's (WEF) Africa Summit were wowed by a celebration of all that is positive and exciting in African cultural, sporting, artistic and academic fields, with a show filled with song, dance, fashion and extravaganza.
Here to present the award was past recipient President Joaquim Chissano, of Mozambique. In 1997 Chissano accepted the award on behalf of the Nation of Mozambique, in celebration of massive strides that had been made, and are still being made towards peace, stability, good governance and growth in that country. Chissano gave an impromptu message to the audience, when he spoke of the burden we as adults have to secure a bright future for those who are to follow, before handing over the award to three Congolese children.