On 24 June, The African Centre for the Constructive Resolution of Disputes, together with Engen Petroleum as main sponsor, hosted the 2006 Africa Peace Awards in Durban, South Africa. The 2006 award was presented to the Nation of Burundi, for outstanding achievements in settling years of civil war in a peace process that resulted in a negotiated settlement and the successful democratic election of a new government in 2005.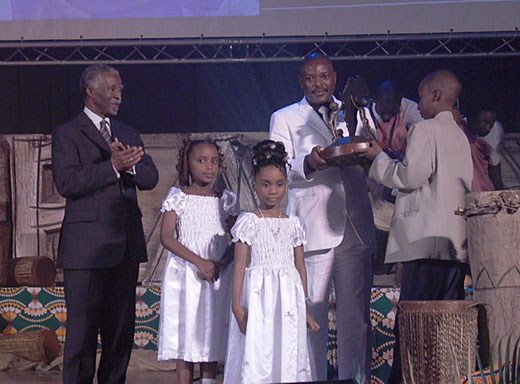 This was the sixth presentation of the award by ACCORD over a fifteen year period, previous winners having included Nelson Mandela, and the nations of Mozambique and Nigeria. The award was instituted to recognise and support initiatives to bring peace, stability and good governance to the continent, in line with ACCORD's broader objectives. Criteria for selection as a recipient include: protection of, and respect for human rights; peaceful settlement of disputes; and good governance of public affairs.
In recent years, Burundi has achieved a remarkable turnaround from a state of pervasive violent conflict and instability to a fledgling, but stable, democratic state. A significant role has been played in that transformation by Tanzania and other neighbouring states, by South Africa and an international peacekeeping force and by international NGOs, including ACCORD. ACCORD has been active behind the scenes in the Burundian peace process for ten years, and has had an office in that country since 2001 – now employing 25 staff throughout the country, and training multitudes of government, business and civil society leaders in effective conflict management skills and process.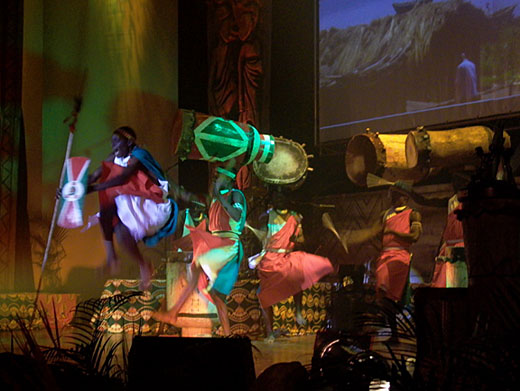 The 2006 Peace Award was presented at a glittering ceremony at the Durban city hall, attended by President Mbeki of South Africa, President Nkurunziza of Burundi, Premier Ndebele of KwaZulu-Natal, Mayor Mlaba of Durban, Ambassador Bengu (the chair of the ACCORD Board of Trustees), together with hundreds of local leaders and dignitaries. Burundian performers enlivened the festive occasion with dance, song and music, and a group of young Burundian children assisted President Mbeki to present the Award to President Nkurunziza on behalf of his nation.
The Africa Peace Award has been made possible since its inception by the sponsorship of Engen Petroleum Corporation, and other partners of the 2006 event included Burgers Park Hotel, Ethekweni Municipality, Distell, Garden City Motors, South African Airways and Umgeni Water.