Two decades ago, history was made as far as gender security is concerned. The United Nations Security Council (UNSC) led a revolutionary policy change by passing Resolution 1325 – also known as the women, peace and security (WPS) agenda – on 31 October 2000. The resolution marked the United Nations' (UN) full-fledged attention to gendered aspects of peace and conflict. This was revolutionary: advocacy for placing women at the centre of peace processes – not merely as victims, but as peacebuilders. The resolution called for the full participation of women in all efforts towards conflict prevention, resolution, peacemaking and post-conflict reconstruction. This resolution is considered a crucial international document for advocating gender equality in all processes of peacebuilding, both during conflict and post-conflict.[1] It brought into focus the official endorsement of the involvement of women in formal peace processes.[2] This article[3] argues that since we recently celebrated the 20th anniversary of UNSC Resolution 1325 in Africa, and elsewhere, a reality check is in order.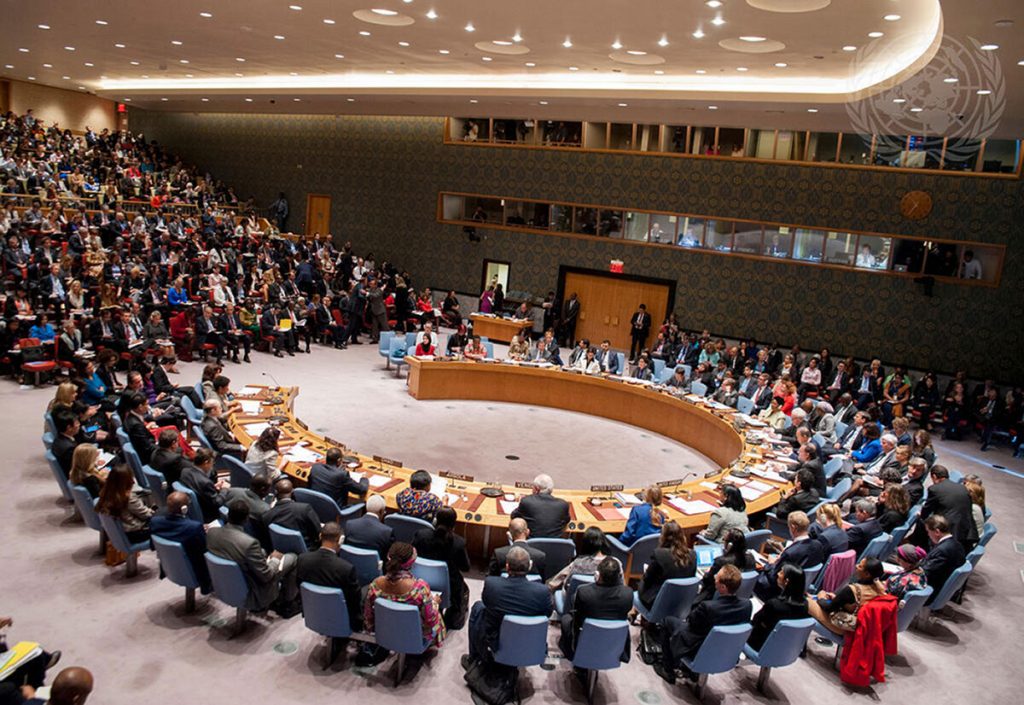 Resolution 1325 and Change
Resolution 1325 recommends that all actors involved in conflict transformation must adopt a gender perspective when negotiating and implementing peace agreements. It emphasises that inclusive conflict transformation can be realised through taking into account the specific needs of women during repatriation and for rehabilitation, reintegration and reconstruction; policymaking and implementing measures to support women's peace initiatives; ensuring the protection of and respect for human rights of women; and, most importantly, involving women in peacemaking processes. Two years after the passing of Resolution 1325, the UN urged member states to develop national action plans (NAPs) that detail the steps they would take to implement the resolution within their territorial boundary.
The UNSC also adopted other WPS resolutions (1820, 1888, 1889, 1960, 2106, 2122) emphasising the urgency of women's inclusion in peace efforts. To mark the resolution's 15th anniversary in 2015, the UN held a high-level review of the resolution in October of that year. The high-level review panel emphasised achieving the set goals. UN Women published a report, titled Preventing Conflict, Transforming Justice, Securing the Peace: A Global Study on the Implementation of United Nations Security Council Resolution 1325,[4] which mapped the progress and challenges, and made recommendations for advancing the goals of the resolution. The Sustainable Development Goals, which included a strong focus on gender equality and peace, and related to Resolution 1325, also reflected the necessity to make peacemaking processes inclusive of gender.
There are notable instances of women playing an active role in peace processes and making a difference. Women in Uganda safeguarded provisions for specific institutions and facilities to cater to their gender-specific needs.[5] Women's groups ensured inclusion of several critical gender-specific issues including, but not limited to, equal access to land, medical care, education and vocational training in the peace agreement in Guatemala. In Liberia, women's participation in peace talks facilitated the transitional process and paved the way for their political participation.
The awareness about the urgency of inclusion of women in peacebuilding has grown internationally. Research suggests that the experience of women and men in situations of tension, war and post-conflict reconstruction is significantly different.[6] Therefore, gender-blind peace efforts cannot lead to sustainable peace. The achievement of sustainable peace is a complex process, hence the involvement of women is critical. Elisabeth Rehn and Ellen Johnson Sirleaf note: "Post-conflict reconstruction and peace-building must support a society's transition [by]…. involving women.… Indeed, investing in women may be one of the most effective means for real, sustainable development and peace-building."[7] Azza Karam notes: "Bringing women to the peace table is useful in so far as various individuals and groups of women put across their viewpoints in a gender-sensitive, honest, experientially defined way…. women bring to the table the need to talk directly about the most difficult issues, rather than postponing them or getting entangled in bureaucratic logic. In addition, women's participation in processes of negotiated settlements is important because it transgresses the matter of 'putting rights on paper', and enables practical actions to be taken."[8] A study in 2015, by Marie O'Reilly, Andrea Ó Súilleabháin and Thania Paffenholz, reveals that a peace agreement is 35% more likely to last at least 15 years if women are part of the overall process.[9] A UN report notes an increased recognition of women's pivotal role as peacebuilders and contends that in 2015, about seven out of 10 peace agreements included gender-specific provisions.[10] Another UN report in 2015 noted that between 1990 and 2000, merely 11% of peace agreements signed included a reference to women. Since the adoption of Resolution 1325, as much as 27% of peace agreements have referenced women.[11]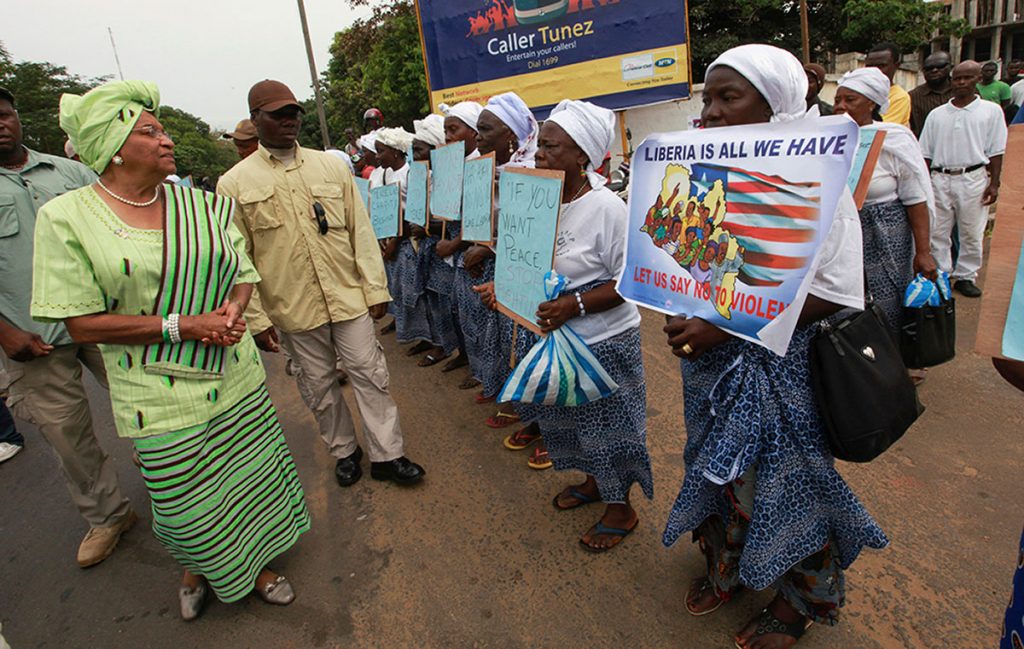 The Constraints
The reality, if put alongside the theory of UNSCR 1325, offers a dismal global scenario. Largely, Resolution 1325's agenda of protection, representation and participation has not translated into aspired development. Notwithstanding the intentions of Resolution 1325, women largely remain undervalued in peacebuilding. Their under-representation in peace processes is a harsh reality, despite NAPs and legislation in several states. Thegender insensitivity in peacemaking processes in Africa, and elsewhere, reflects a critical scenario where the implementation of the resolution remains constrained. In October 2020, the African Peer Review Mechanism (APRM) and the UN Office of the Special Adviser on Africa called for greater inclusion of women in peace processes. It was argued that "[d]espite the notable achievements by African women, their contribution to the four pillars of UNSCR 1325, namely conflict prevention, peacekeeping, conflict resolution, and peacebuilding, still needs to be strengthened".[12] For instance, in 16 African peace mediation processes between 1992 and 2011, only two had 5% female signatories, and only three of the 16 processes had female-led mediators, according to the AU Special Envoy on WPS. In addition, African countries are lagging behind in developing or adapting NAPs on UNSCR 1325. The APRM study on Governance, Gender and Peacebuilding reveals that in some African regions, only a quarter of countries have NAPs on UNSCR 1325.[13]
What is hindering effective gender mainstreaming in peace processes in Africa and elsewhere? Primarily, the scholarship argues that the representation of women merely as victims and not as active agents of change is problematic. Laura Shepherd problematises Resolution 1325 to conclude that it and other UN documents "permit the violent reproduction of gender".[14] The representation of women in UN documents rely on "an essentialist definition that allows male decision-makers to keep them in the subordinated position of victims, thus removing their agency," argues Nadine Puechguirbal.[15] For Judy El-Bushra, "essentializing women as wives, mothers and nurses excludes them from the world of active players and decision-makers."[16] A deconstruction of the language of Resolution 1325 and other resolutions certainly brings forth the perpetuation of the gender assumption of women as primarily vulnerable victims. While conceding that this gendered stereotype prohibits gender equality, it must also be argued that gender equality is majorly constrained by a sociocultural setup that is highly patriarchal. There is something inherently wrong – beyond text and language – within the societal context that needs to be corrected to promote gender equality in peacebuilding and all other areas. The highly masculinised sociocultural structure has to be changed to bring the desired outcomes. Until existing highly gendered power structures in society and polity are challenged and corrected, all attempts to tackle gender inequities – however genuine – will merely at the best retain, if not multiply, the existing gendered realities. Women remain deprived of the roles of decision-makers and effectively contributing to peace and security, not because of the linguistic constraints of UN resolutions and documents but because of the deep-rooted patriarchal social environment. Hence, one then reinforces the other in a gendered oppression cycle.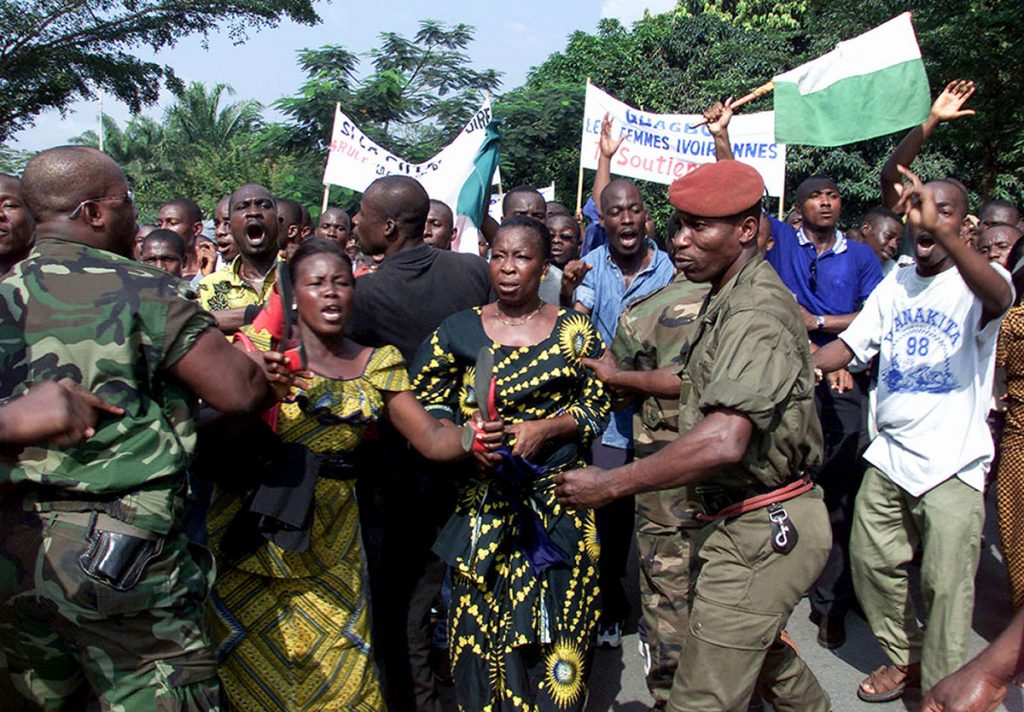 Patriarchy is deep-rooted. Irrespective of gender, positions of power do not necessarily make people less patriarchal. States run by patriarchal leadership would, at the most, institute cosmetic changes; changes that may not uproot existing sociocultural norms. At the international and national level, masculinised contexts are also highly visible. In such scenarios, expecting a desired change through mere UN resolutions may not be practical.
The typical patriarchal mindset is predominantly visible in traditional contexts. Women in traditional societies are highly constrained to claim their public space. Patriarchal norms are insidious, known for their constant reinventions to ensure their survival.[17] Reinventing itself even amidst claims of its demise, patriarchy remains omnipresent, only with varying intensity, in pre-conflict, during conflict and post-conflict situations in traditional societies. Until gender discriminatory social constructions are challenged and subdued, resolutions – such as 1325 – will remain more theory and less practice. The roots of patriarchy and the consequent gendered constraints for women lie in the concept of superiority of a particular gender.
For women, claiming public space in peacemaking processes in an atmosphere of patriarchal domination, where men are groomed to believe in their "natural" physical and mental superiority, is a daunting task. The socially constructed gendered hierarchies remain unchallenged in all situations, and this mental construction is ingrained across genders. In the reiteration of the patriarchal falsities and the belief that these are natural, gendered discrimination thrives. In such a scenario, understanding and acknowledging the gender discrimination and, more importantly, transgressing the established gendered norms to claim their rights as peacebuilders, is problematic for women.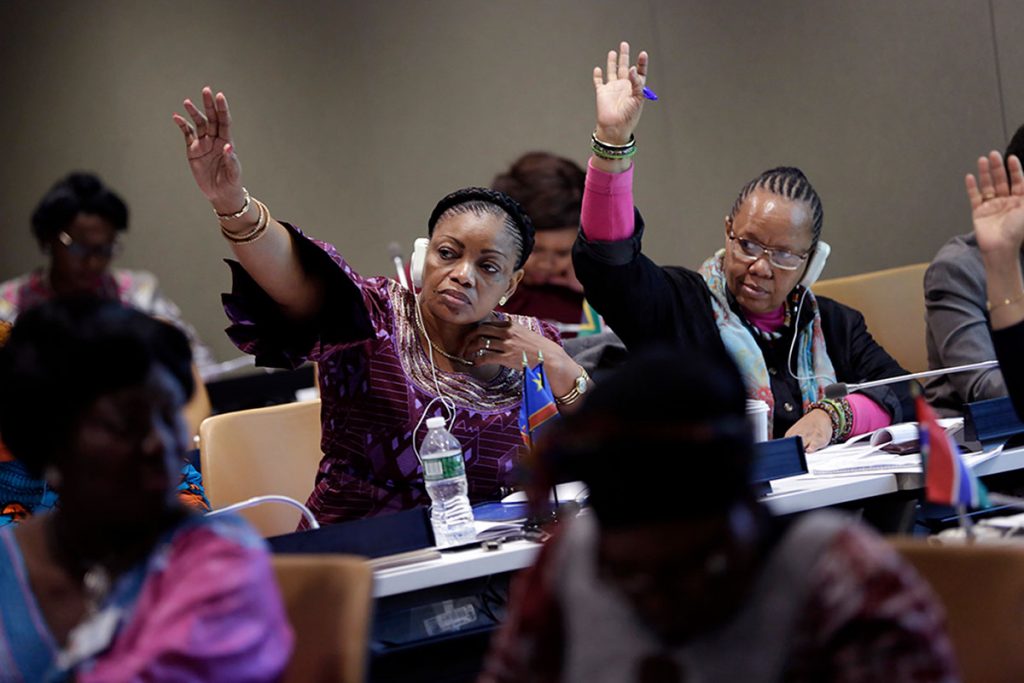 I have been documenting the impact of patriarchy on women in conflict situations in Asia and Africa for over a decade.[18] A cursory look at the responses of some male and female respondents from Kashmir, Kathmandu and Manipur helps to understand that ushering change through the passage of resolutions such as 1325 is problematic unless the root causes of gender discrimination are addressed. This assertion stands true, more or less, for all traditional societies, including African ones. The opinion of most male ex-combatants was that women are merely good followers, not leaders. Through reasons such as women's inability to be away from home, their unwillingness to get involved in political processes, their safety and other related issues, women's absence from peace processes was projected as normal. When I posed a question regarding women's absence from peace attempts to an armed group leader, the response was: "Women have to perform several routine work. They are busy in homes and families. They don't have time to travel and work for peace outside their homes."[19] There is an intrinsic patriarchal resistance on the part of men even to acknowledge the significant position of women in conflict; consequently, women's exclusion from peace processes is considered normal. A male ex-combatant noted: "Women helped us… there are certain cultural norms and women should adhere to them. This would maintain peace in society as well as family. Women's limited presence in the public space for a cause does not give them liberty to cross their traditional boundaries."[20] "Women are happier in their homes and families. Women have no understanding of issues such as war and peace. They are also not interested in participating in formal peacemaking. They contribute to a protest movement when they are asked to do so and go back when their job is over," argued another male respondent.[21] "Women are natural 'healers' and 'pacifiers', but not decision-makers. I do not think involving women in peace negotiations is necessary. During a conflict, they are followers… they do what they are told to do… men initiate a conflict and end that, women are merely players. It is not an issue of equality but that of ability. Women have no capability to negotiate formal peacemaking," asserted another male combatant.[22] Yet another male respondent stated: "Women prefer peace, but they cannot negotiate peace. Preferring peace and negotiating peace are not the same."[23]
Interestingly, the majority of female respondents echoed the opinions of their male counterparts. "Women are led. They do not lead. They have no capability to make important decisions," said a respondent.[24] "What can we do?" is the often-repeated response by women. Most accepted their marginalisation as normal and natural.Only a few argued that women should be part of decision-making processes. To quote Rita Manchanda: "Part of the difficulty of making women's activism in peace building visible and therefore mainstreaming gender in the political activity of peace agreements and the actual planning for a society's reconstruction, is that women themselves see their activity as non political and an extension of their domestic concerns and 'stretched roles'. Moreover, women's visibility is further obscured by the fact that their language of support and resistance flows from their cultural experience, especially of being disempowered."[25]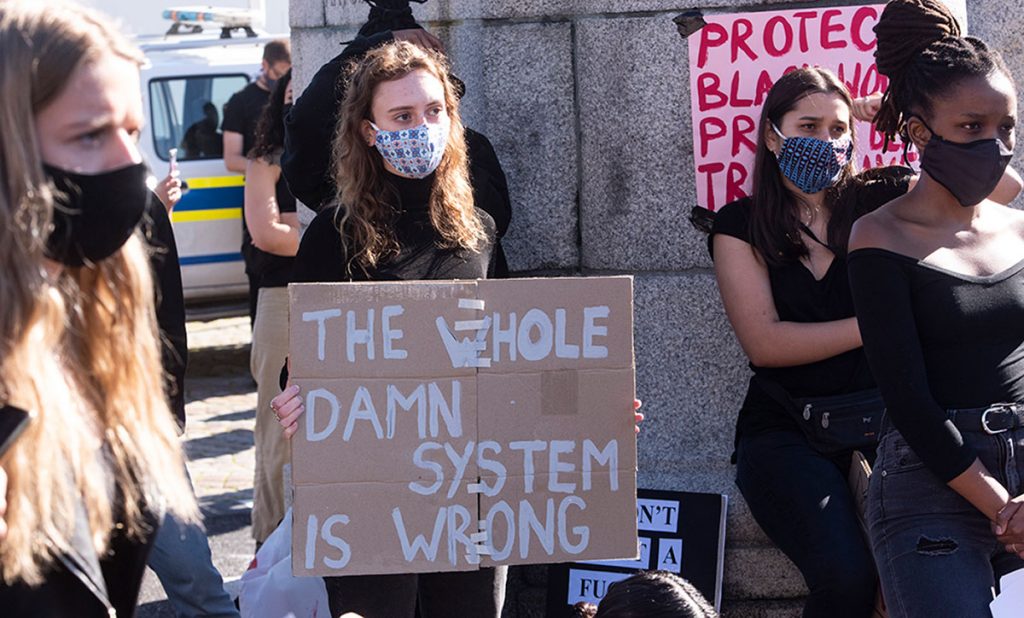 Conclusion
Gender-based exclusion of women from peace processes primarily originates from sociocultural constraints, the result of a larger deep-rooted problem of patriarchal norms that severely constrain women's presence in the public space and, more importantly, in power positions. An attitude reversal through sustained sensitivity awareness campaigns and education is needed if Resolution 1325 is to be effectively implemented. An attitudinal change is necessary. At times, to be politically correct, women are included in peace processes or paragraphs in a document, but the need of the time is to go beyond symbolism and ensure the genuine involvement of women. States and societies have to come together to look beyond the established norms to achieve the significant participation of women in peace and security.
Dr Seema Shekhawat is the India Centre Fellow at the University of Central Florida, United States of America.
---
Endnotes
[1] The Beijing Platform for Action dealt with this issue in a comprehensive manner. It advocated, among other things, increasing the participation of women in conflict resolution and at decision-making levels, and promoting women's contribution to foster a culture of peace. UN Women (n.d.) 'Fourth World Conference on Women', Available at: <http://www.un.org/womenwatch/daw/beijing/platform> [Accessed 15 June 2011].
[2] Cohn, Caroline (2004) Feminist Peacemaking: In Resolution 1325, the United Nations Requires the Inclusion of Women in All Peace Planning and Negotiation. The Women's Review of Books, 21 (5), pp. 8–9.
[3] This article originates from the author's edited volume: Shekhawat, Seema (2018) Gender, Conflict, Peace, and UNSC Resolution 1325. New York: Lexington Books.
[4] UN Women (2015) 'Preventing Conflict, Transforming Justice, Securing the Peace: A Global Study on the Implementation of United Nations Security Council Resolution 1325', Available at: <https://reliefweb.int/sites/reliefweb.int/files/resources/UNW-GLOBAL-STUDY-1325-2015.pdf> [Accessed 3 December 2020].
[5] For details, see Arostegui, Julie L. and Bichetero, Veronica Eragu (2014) 'Women, Peace and Security: Practical Guidance on Using Law to Empower Women in Post-Conflict Systems. Best Practices and Recommendations from the Great Lakes Region of Africa. Case Studies: Uganda and Rwanda', Available at: <https://wiisglobal.org/wp-content/uploads/2015/03/CASE-STUDIES.pdf> [Accessed 2 July 2017].
[6] Council of Europe (2004) 'Conflict Prevention and Resolution: The Role of Women', Available at: <http://assembly.coe.int/Documents/AdoptedText/ta04/ERES1385.htm> [Accessed 23 March 2012].
[7] Rehn, Elisabeth and Sirleaf, Ellen Johnson (2002) Women, War and Peace: The Independent Experts' Assessment on the Impact of Armed Conflict on Women and Women's Role in Peace-building. New York: UNIFEM, p. 134.
[8] Karam, Azza (2000) Women in War and Peace-building: The Roads Traversed, The Challenges Ahead. International Feminist Journal of Politics, 3 (1), p. 12.
[9] O'Reilly, M., Súilleabháin, A.Ó. and Paffenholz, T. (2015) 'Reimagining Peacemaking: Women's Roles in Peace Processes', Available at: <https://www.ipinst.org/wp-content/uploads/2015/06/IPI-E-pub-Reimagin­ing-Peacemaking.pdf> [Accessed 24 January 2017].
[10] UN Women (n.d.) 'Women at the Forefront of Peacebuilding', Available at: <http://www.unwomen.org/en/news/in-focus/women-peace-security#notes> [Accessed 24 January 2017].
[11] UN Women (2015) op. cit.
[12] UN (2020) 'Joint Statement on the 20th Anniversary of UN Security Council Resolution 1325', Office of the Special Advisor on Africa, 27 October, Available at: <https://www.un.org/africarenewal/news/joint-statement-20th-anniversary-un-security-council-resolution-1325> [Accessed 3 December 2020].
[13] Ibid.
[14] Shepherd, Laura J. (2008) Gender, Violence & Security. London: Zed Books Ltd., p. 130.
[15] Puechguirbal, Nadine (2010) Discourses on Gender, Patriarchy and Resolution 1325: A Textual Analysis of UN Documents. International Peacekeeping, 17 (2), p. 173.
[16] El-Bushra, Judy (2007) Feminism, Gender, and Women's Peace Activism. Development and Change, 38 (1), p. 145.
[17] For details, see Enloe, Cynthia (2004) The Curious Feminist: Searching for Women in a New Age of Empire. California: University of California Press.
[18] For details, see some of my works: Shekhawat, Seema (2014) Gender, Conflict and Peace in Kashmir. Cambridge: Cambridge University Press; and Shekhawat, Seema (ed.) (2015) Female Combatants in Conflict and Peace. London: Palgrave.
[19] Personal interview (2013) June. Jammu and Kashmir, India.
[20] Personal interview (2012) May. Kathmandu, Nepal.
[21] Personal interview (2012) May. Kathmandu, Nepal.
[22] Personal interview (2015) July. Kathmandu, Nepal.
[23] Personal interview (2012) August. Jammu and Kashmir, India.
[24] Personal interview (2014) August. Manipur, India.
[25] South Asia Forum for Human Rights (n.d.) 'Women, Conflict & Peace', Available at: <http://www.safhr.org/index.php?option=com_content&view=article&id=204:women-conflict-a-peace&catid=46:women-and-peace&Itemid=90> [Accessed 14 August 2011].